The Predicament of Jackson Scott
Josh McGrillen
Black Hound Productions
Merlin Theatre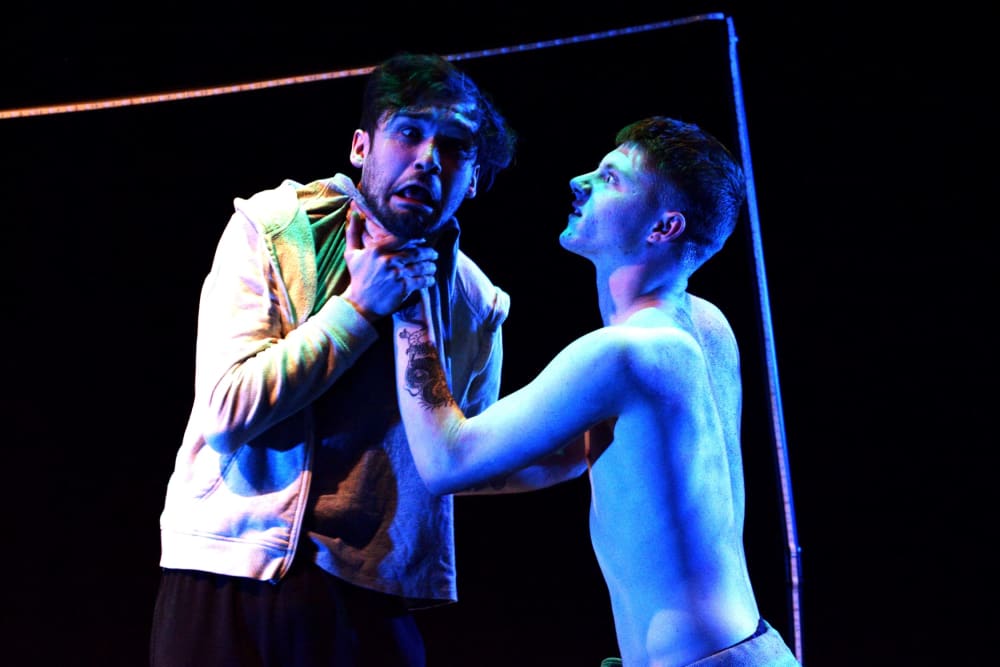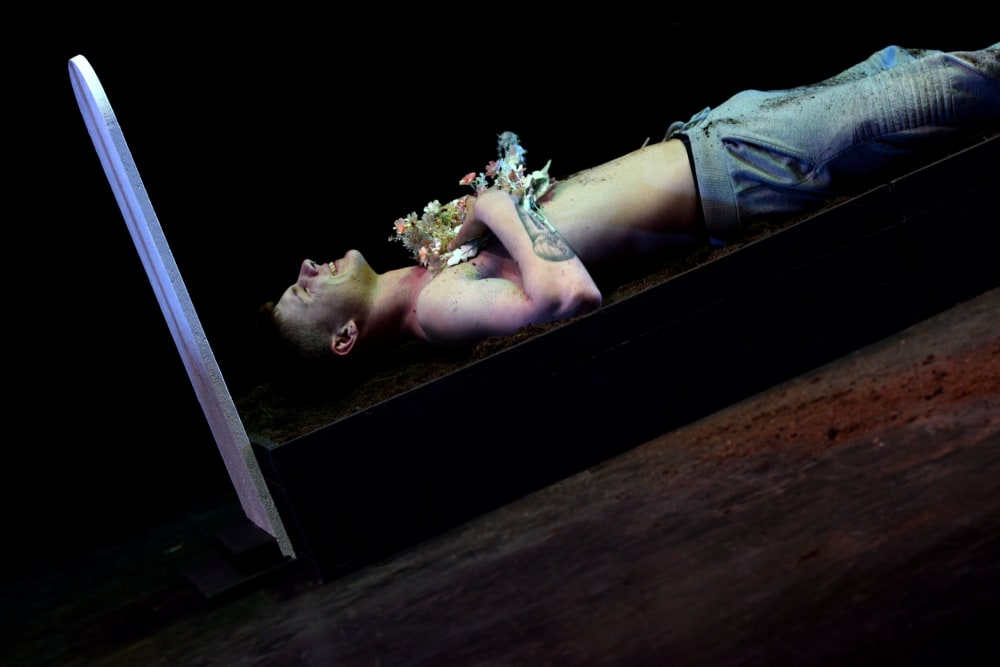 Local theatre's role in a community can sometimes be understated. They play an important role in nurturing fresh, local talent to try something different. Most local theatres rely on grants, funding and donations—and even support from large theatres in the area.
Take the Merlin Theatre, located in the Somerset market town of Frome—its survival relies on these sources of income and an array of volunteers. So when a South West theatre group brings a new production featuring West Country folk to a local theatre, it is crucial to show support.
The Predicament of Jackson Scott is Josh McGrillen's debut short play which pays equal nods to classics like Dickens's A Christmas Carol and Martin McDonagh's In Bruges. We see the eponymous character attempt to cover up the death of his boyfriend, Ted Appleyard, who haunts Jackson with his new secret. Jackson strives to move on with help from best friend, Bernice Masterson, and grief counsellor, Alex Fitzgordon, but struggles to escape his past.
McGrillen's dark and sinister script might need a touch more refining but has enough twists and one-liners to keep it flowing. His four-hander works Patrick Withey's gritty and straightforward set well, with quirky transitions boosted by the use of popular music, including NF's "The Search", and effective decisions by director Lex Kaby.
Each of the four actors shines at different points, with enough breathing room to flesh out the off-beat characters. Luke Ashley Tame, in the mould of the Ghost of Christmas Past, uses physicality to create humour as the murdered Ted, whilst Mia Macleod delivers eccentric comedic timing as Bernice. They are supported well by Alex Wallacot (Alex) and Yves Morris (Jackson) to provide a well-oiled quartet.
Achieving the ideal balance in dark comedies can be difficult. At times, tonally, it can veer off and appear out of focus, but as a celebration of local talent and creativity, there is too much potential to ignore. Like McDonagh, Tracy Letts and Harold Pinter have proven, it is a genre that, when done right, can resonate with a large audience. For a debut piece, McGrillen has to be pleased.
With an Edinburgh Fringe trip planned, it will give this local production a chance to hone both story and tone in a bid to flesh it out to a full-length play after the festival.
Reviewer: Jacob Newbury