The President and the Pakistani
Rashid Razaq
Rhapsody of Words
Waterloo East Theatre
–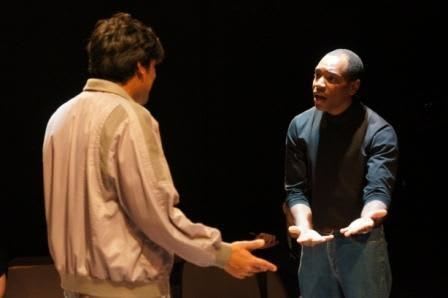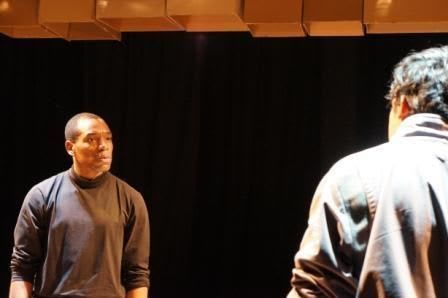 As the US presidential election gets into full swing, journalist Rashid Razaq brings us a little slice of contemporary American history in his debut as a playwright. Director Tom Attenborough's theatre company "Rhapsody of Words" presents to us a two-hander exploring an unexpected period of Barack Obama's life which involves a slum apartment in Harlem, a Pakistani room-mate with a drug problem and a pug called Charlie.
Obama himself dedicates only a couple of pages in his autobiography to this period of his life, but the play imagines their conversations on the night they are due to move from this apartment to another. It is an interesting facet to Obama's character and a vivid picture of New York in the 1980s, but the story sometimes falters where the dialogue feels too contrived.
'Barry' Obama (Syrus Lowe) and his Pakistani roommate Sal Maqbool (Junaid Faiz) are portrayed as an example of the wide divisions between the inhabitants of New York in the 1980s, something which is emphasised heavily in the script through Obama who frequently expresses his dislike for the poverty, crime and unrest, whilst Maqbool expresses desires to move on but is held back by his illegal immigrant status and increasing dependence on drugs.
Both actors give convincing and generally engaging performances. However, the dialogue frequently strays into predictable patterns of argument and not enough attention has been given to varying the actors' vocal tones to ensure that we don't feel like we've heard the exchange three times already.
The main issue seems to be that although, of course, Obama is one of the most powerful men in world, he is, on the whole, not so influential on our collective consciousness in the United Kingdom and therefore interest in his personal life does not hold our attention as it might do in the USA. As such the plot suffers because it is difficult to emotionally invest in these characters.
The President and the Pakistani ends its run on the 4th November, two days before Election Day.
Reviewer: Anna Jones