The Price of Everything
Daniel Bye
Northern Stage
Northern Stage at St Stephen's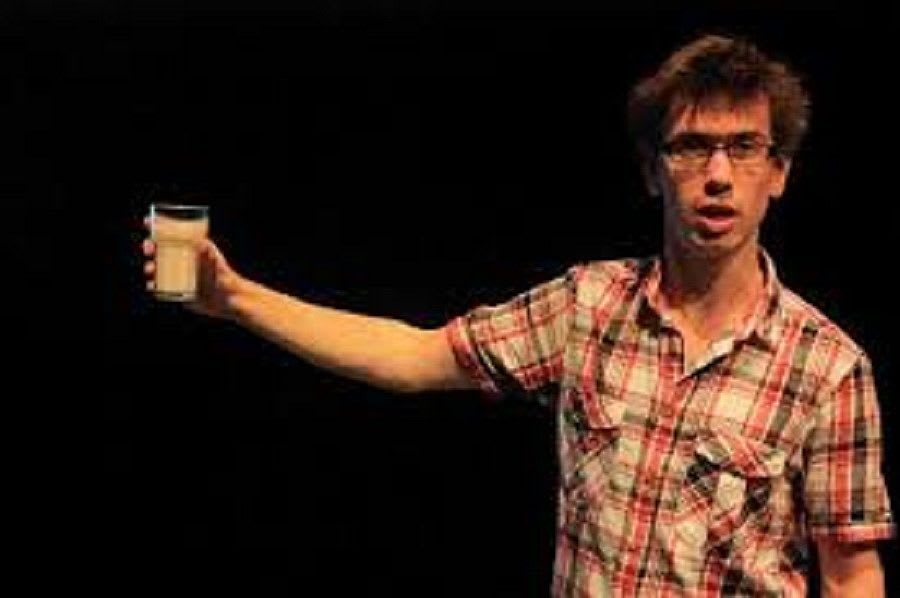 Yesterday we got the sad but inevitable news that the Edinburgh Fringe has been cancelled for this year. But if you want a taste of what you would be missing—or a reminder of better times squashed into far too small spaces with over sweaty audience members—head over to Daniel Bye's recorded performance from 2012's Fringe.
Daniel is an engaging, self-effacing performer who would be hard pressed to raise the roof of a bigger venue anytime soon but is interesting enough to keep your engagement for an hour. In fact, as he goes on you do feel drawn to continue watching, even if it's just to see if there are some real surprises coming your way.
Daniel specialises in one-man shows that tell a story and make a point. He calls this production a 'performance lecture'—so it's just him and some PowerPoint projections—and is apologetic that it probably doesn't involve much drama, but it does contain lots of numbers, so he warns that you might have to work a bit.
His basic premise is: how much is anything worth? And can you equate it to the price of a pint of milk?
The first half involves pouring the whole audience a glass of the white stuff while he discusses how much the various parts of your body might be worth and whether you could fund the arts by selling totally made-up and imaginary items on eBay if someone is daft enough to pay for them.
The second half consists of him telling a rambling story of setting up a free milk bar and whether it is possible to do random acts of kindness without being thought of as weird.
At the time this was recorded, no one would have imagined we would be living in these strange times where our lives have been turned upside down and the value of everything has been altered. How much would anyone pay for a toilet roll or a bag of pasta now when the shelves have been cleared? In the light of this, Daniel's performance has become much more relevant than it ever was and as such well worth a look not only for the genuine 'Fringe' experience but as a discussion of what coronavirus could make us become unless we are very careful.
Reviewer: Suzanne Hawkes