The Pride
Alexi Kaye Campbell
Ambassador Theatre Group and Jamie Lloyd Productions
Opera House, Manchester
–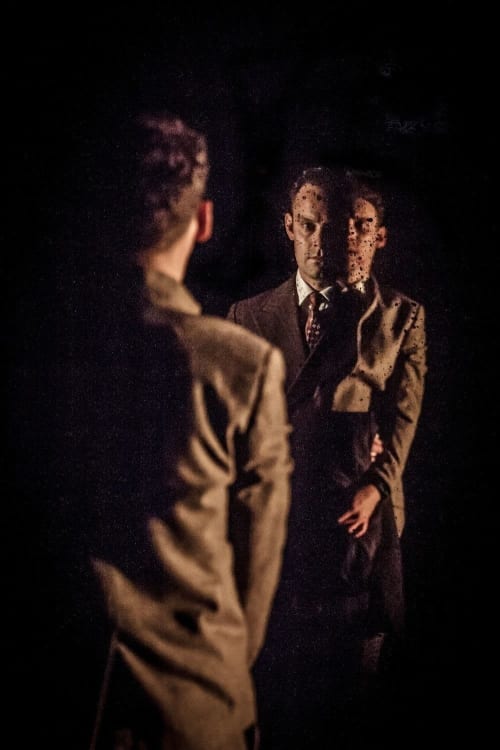 Despite David Benedict's objections to the term in the programme, Alexi Kaye Campbell's debut script is a "gay play" in that it targets issues that uniquely affect—or affected—gay men in Britain.
In fact it is two plays, as the scenes alternate between a pre-Wolfenden Britain in which the police entrapped gay men, notably John Gielgud in 1953, into propositioning them before charging them with Gross Indecency, and a modern piece about a gay couple whose relationship is under strain.
The earlier scenes are a sort of gay Brief Encounter, with accents to match, in which children's author Oliver is introduced by his illustrator Sylvia to her husband Philip, and there is clearly an attraction between the two men. Philip rejects any feelings towards men, but it is clear that such attractions have occurred before and caused a strain in the marriage.
The strain in modern-day Oliver and Philip's relationship is due to what immature writer Oliver refers to as his "sex addiction", but to photographer Philip this promiscuity signals an end to the relationship. Oliver takes refuge with his straight friend Sylvia whose new relationship with her Italian boyfriend is threatened due to Oliver's selfish neediness.
The stories don't have a direct correlation other than the characters' names and the issues of a gay relationship, but the action neatly travels from one to the other in Jamie Lloyd's slick production, often with a character from the next scene entering before the end of the current one.
Campbell's dialogue, emphasised by the production, is rather like music hall crosstalk, with its rapid-fire delivery, almost overlapping, and few gaps between. The characters talk and talk, revealing everything, holding nothing back, like in a soap opera and scenes seem to go on far past their natural end. On the other hand, there are plenty of funny moments and lines, many aimed squarely at a knowing gay audience but still funny for the rest of the audience, and some quite poignant scenes.
The production, played in front of Soutra Gilmour's mirrored set, is immediately impressive with excellent, confident performances from all. Al Weaver stands out in particular as Oliver, getting a lot of humour out of the later character but a neediness and loneliness from both. He is supported very well by Harry Hadden-Paton as Philip and Naomi Sheldon as Sylvia.
Mathew Horne gets star billing but he only rarely appears to fill in three smaller characters, all of which he executes impressively.
The writing often comes across as polished and detailed, but the play as a whole has more clever tricks than it has heart. While on the one hand it is overwritten, in the sense that characters say more than they need to and scenes continue long after they have fulfilled their purpose, the two stories don't have a great deal of depth to them.
But as a debut play it is impressive and there is much for which it should be commended. The production papers over some of the weaknesses in the writing quite effectively, but there are indications that this writer will produce some impressive work in the future, if he hasn't already.
Reviewer: David Chadderton