The Prince of Egypt
Music and lyrics by Stephen Schwartz, book by Philip Lazebnik
Dreamworks Theatricals, Michael McCabe, Neil Laidlaw, John Gore, Tom Smedes & Peter Stern, Ramin Sabi, The Araca Group, James L Nederlander and Michael Park
Dominion Theatre
–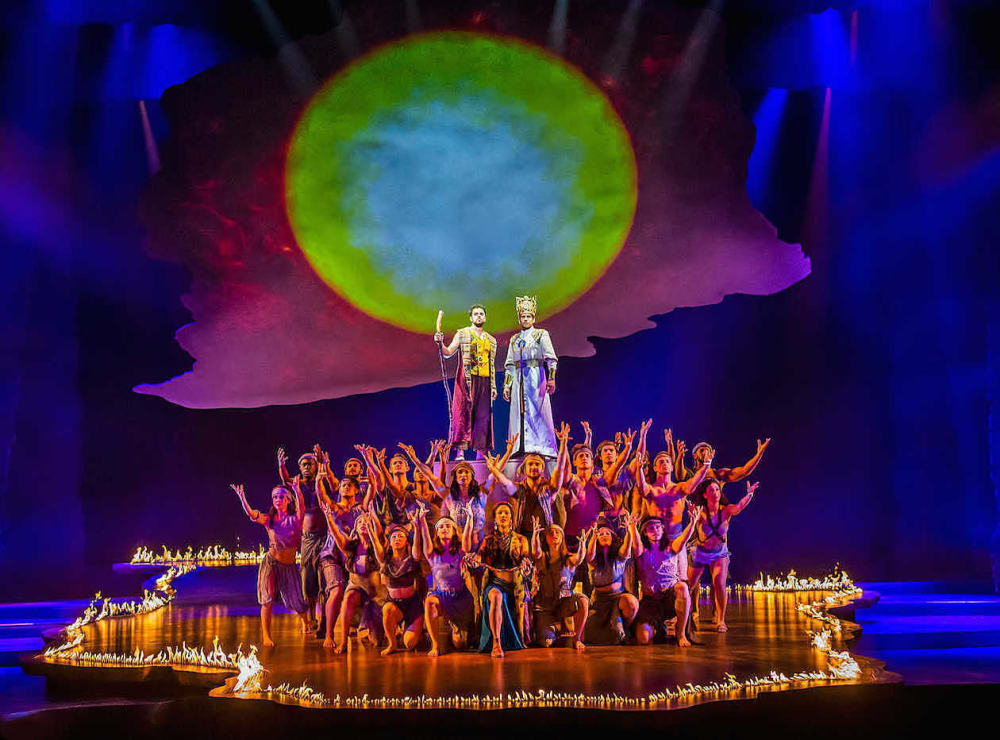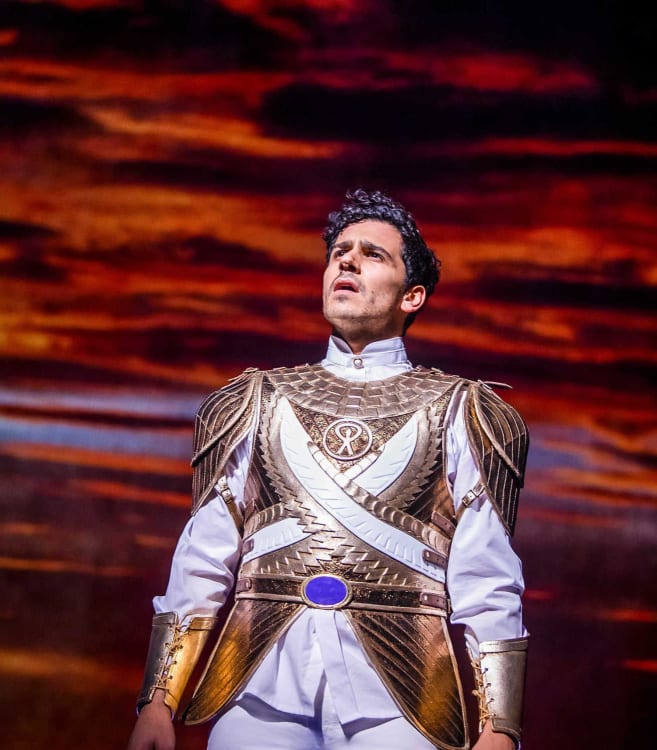 Developed from the Dreamworks 1998 animated film, this is the story of Moses from when he was put in a basket to float away on the Nile to when he parted the Red Sea to lead the enslaved Hebrews out of Egypt in search of their Promised Land. Philip Lazebnik has slightly expanded his book and Stephen Schwartz has reworked five of the original songs and added ten more, while his son Scott directs a production that has the simple approach of the original and presents a straightforward theatricality.
From the opening plea of "Deliver Us" to Oscar-winning song "When You Believe", this is emotive music that is well sung and delivered full throttle in a succession of dramatic moments when it comes together with striking stage images.
Kevin Depinet's settings with Jon Driscoll's projections reference mammoth-scale Egyptian architecture covered with figures and hieroglyphs, while Ann Hould-Ward's costumes replace historical style with showbiz glitz. From the start, when the chorus of Hebrew slaves lug massive lumps of masonry across the stage to build temples and pyramids, the company do not put the setting together but often become part of it, such as pillars supporting an architrave, while Sean Cheesman's choreography turns them into forces of nature.
It is dancers who become the flow of the Nile, whipping up waves that toss Moses' reed basket hither and thither, dancers who become the sands of the desert and the burning bush from which the voice of God issues, its fire formed of flashing flesh and struggling limbs. Most spectacular is a chariot race when they become both horses and chariots as Moses and future pharaoh Ramses speed through a projected landscape.
This is a production that piles it on with little place for subtlety. It needs bold performances to match and it gets them, especially from Luke Brady as Moses, who soon has the house on his side, and Joe Dixon as Pharaoh Seti. Liam Tamne's Ramses, a little more lightweight, gets little chance to show his emotions as after becoming Pharaoh he finds himself opposing his adopted brother, heavily influenced by Adam Pearce's controlling High Priest Hotep.
There is an elegant and caring Queen Tuya from Debbie Kurup, Christine Allado is spikily passionate as the Midianite dancer who becomes Moses' wife and Alexia Khadime is his gentle sister Miriam who urges him to lead their people while Gary Wilmot appears all too briefly as Midianite Jethro.
This staging is driven by a pace and an energy that carries the audience with it but has little space for humour and the storytelling is devoid of detail (with a sudden jump as Prince Moses turns into a shepherd). But then most of the audience already know a familiar story and those I saw it with loved it.
Reviewer: Howard Loxton