The Princess & The Hustler
Chinonyerem Odimba
Eclipse Theatre Company
New Wolsey Theatre, Ipswich
–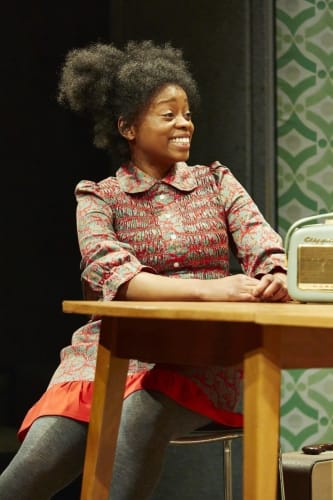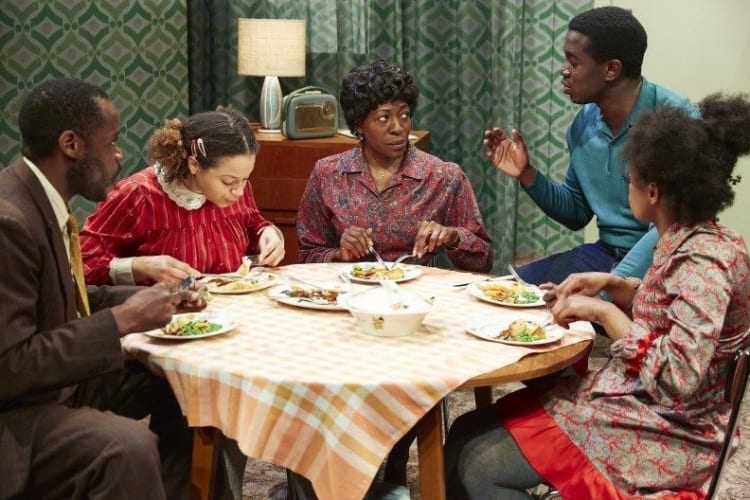 Eclipse Theatre led by Artistic Director (and director of this piece) Dawn Walton, is the foremost black-led theatre company in the country, whose aim is to tell black stories in an accessible way.
They have been to The New Wolsey before—I remember their powerful productions of A Raisin in The Sun and The Hounding of David Oluwale.
In 2015, they formed a new programme, Revolution Mix, to specifically tell the stories of the black British community and this is the second production under that umbrella.
Set in 1963 Bristol, this play tells the story of a typical West Indian immigrant family against the backdrop of a little-known civil rights campaign to overturn a colour bar on bus drivers in the city.
On a box set depicting a '60s flat brimming with period detail, 10-year-old Phyllis 'Princess' James (engagingly portrayed by Kudzai Sitima) dreams of wining the Beauty of The West contest at Weston-super-Mare. She lives with her brother Wendell 'Junior', a teenager who wants to be a photographer, and her hard-working, rather severe mother Mavis (Donna Berlin). Their upstairs white neighbour Margot (Jade Yourell) is a source of inspiration and gossip for all the family.
Then, out of the blue, back into their lives comes their long-lost wastrel of a father, Wendell James (played with the appropriate amount of Jamaican swagger by Seun Shote), with a new sister in tow, Lorna (Emily Burnett), complete with a Liverpool accent and a severe bout of homesickness. Wendell is down on his luck with nowhere for him and his daughter to go. But Mavis remembers the bad times and reluctantly takes him back on a temporary basis. This turns the family's life upside down against the backdrop of the civil strikes.
I didn't know much about this particular civil rights movement before I came into the theatre and unfortunately didn't know much more about it when I left. This was very much kitchen sink drama territory with the story moving in the expected directions with nothing much new or original in the plot line. Which was a shame as it could have been interesting to explore more about those behind the civil rights movement and what was happing in Britain at the time re black workers, who had been brought over by the British government specifically to fill certain jobs.
Instead, we were trapped in the minor domestic squabbles of the James family, which, being worthy in their own right, were not really enough to pad out a full-length play.
In some ways, this would have been a much better play directed at children and young people since the action is mainly seen through the eyes of Princess and for the current generation would have given a good insight into life for black West Indian immigrants and the next generation growing up this country in the '60s. The actors give it their all, it is well directed and performed, the family is believable, the dialogue is well observed for the period. But as an adult drama, what would have brought the play to life was a much more detailed look at the incidents and the characters that sparked a protest which basically overturned a major barrier to black workers' rights in this country.
A missed opportunity I feel.
Reviewer: Suzanne Hawkes