The Producers
Book by Mel Brooks and Thomas Meehan, music and lyrics by Mel Brooks
Sunderland Empire
–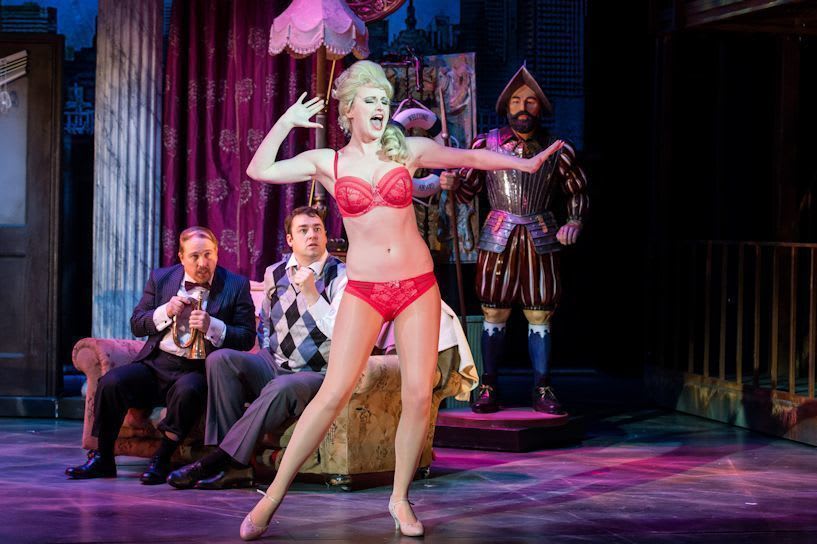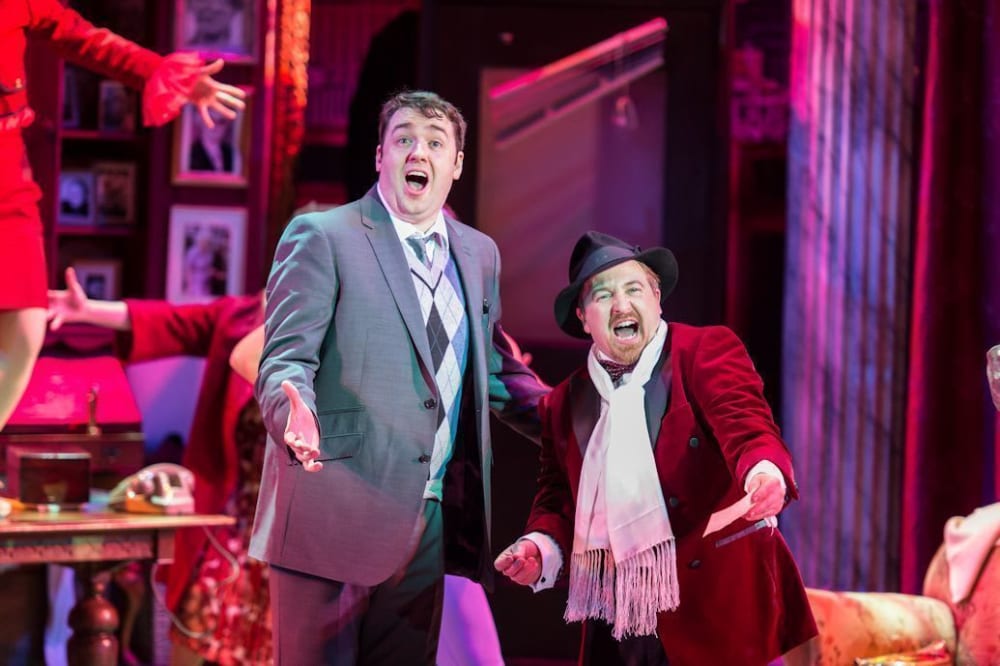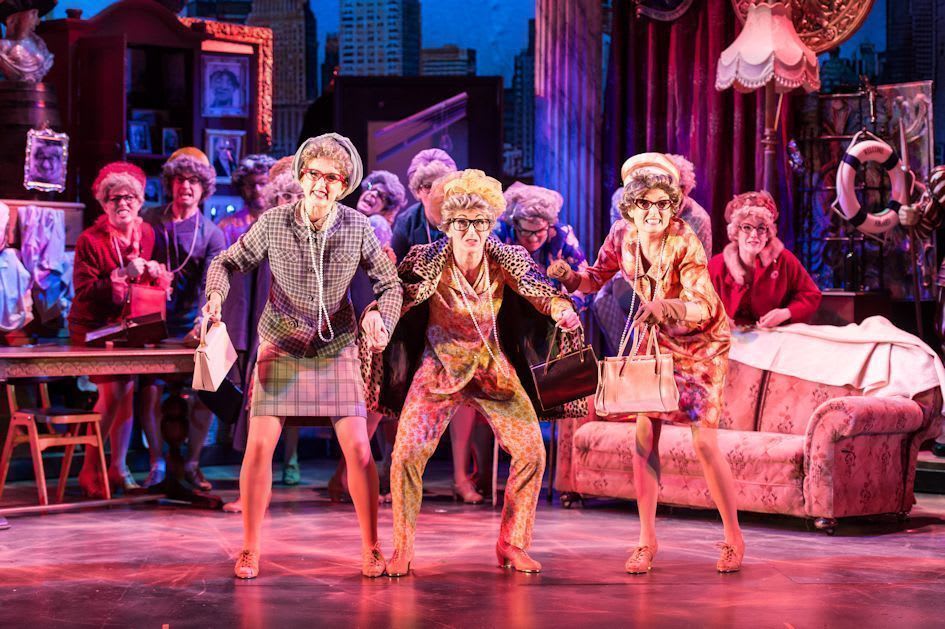 It's all in the worst possible taste—and all the more hilarious for it.
Even if you didn't know The Producers in advance—and with the 1968 film, award-winning Broadway and West End runs and one UK tour already, any musical theatre fan would find it difficult not to—the name Mel Brooks would be enough to indicate that it is not going to be polite and decorous. Think of Young Frankenstein, Blazing Saddles (who can forget the beans scene?), Robin Hood: Men in Tights...
It's built around a musical glorifying Adolf Hitler, the sexual and financial exploitation of old ladies, fraud, more camp than a Boy Scout Jamboree, the odd bit of racial stereotyping—all that, and more, and I defy anyone not to laugh. There's no nastiness, no malice, just laugh, after laugh, after laugh.
And no pigeons were harmed in the making of this production!
It's clever, too, and not just in the writing: Matthew White's direction and Lee Proud's choreography are always sharp, to the point and very witty, and, just as Brooks makes subtle (and sometimes not so subtle) references to the fact that this is a theatrical production, so does the choreography. If it wasn't for the fact that there's so much else sweeping you along, you could spend quite some time picking up dance references to other musicals. There was one Fred and Ginger moment which hit me in the face: I could see the scene (in black and white, of course) in my mind but I still can't remember the film!
Cory English again stars as Max Bialystock and "stars" is exactly the right word. His performance is energetic and yet nuanced. It would be so easy to produce a more than acceptable performance using broad brushstrokes but English goes beyond that; he may fling himself around (onto old ladies at times as well as chairs and tables) to great hilarity but he can be equally effective with a wry expression, the raising of an eyebrow or a brief aside. His performance of the solo "Betrayed", while sitting alone centre-stage, was a triumph of playing on the audience's emotions and quite rightly drew a huge round of applause.
As one would expect in a production which is touring to eighteen major UK and Ireland venues, there are no weaknesses in the performances at any level but I really do want to single out the ensemble for special mention. This group of fifteen play a minimum of 55 named parts between them, as well as Show Girls, Accountants, Storm-Troopers, Prisoners and Old Ladies, and they put a stamp of individuality on each one. Their energy is boundless, their skill hugely impressive—and they continually change Paul Farnsworth's flexible and cleverly fitting together set in character and/or dancing. And they manage to look as though they are enjoying every second of it!
But then how could I not mention David Bedella's wonderfully camp Roger De Bris (and even camper Adolf Hitler), Stephane Anelli's hilariously grotesque and over-the-top campness as Carmen Ghia, Jason Manford's little-boy-lost Leo Bloom, Phill Jupitus's dour and threatening Franz Liebkind and Tiffany Grave's Ulla who is far, far more than a gorgeous face and body? As I say, a standard of performance fitted both to the piece itself and to the venues it's visiting.
It's a great show and, for me, this production does it full justice.
Reviewer: Peter Lathan