The Quality of Mercy: Concerning the Life and Crimes of Dr Harold Frederick Shipman
Edwin Flay
Nailed Productions
theSpace @ Surgeons Hall
–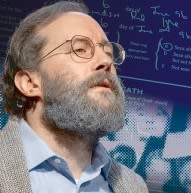 A cell with a simple table, recorder, chair, bag, metal bed, large screen at the back of the stage, the scene is set. Born January 1946 in Nottingham, Harold Frederick Shipman Jr.(Edwin Flay), known to acquaintances as Fred Shipman, was an English general practitioner and serial killer.
Nicknamed Dr Death and The Angel Of Death, he recounts his life and how he arrived at the idea that it was his duty, nay right, to act as God in deciding whether one should live or die. We see him recording a confessional tape in the dead of night. It is evident how his early life experiences influenced him. He is considered to be one of the most prolific serial killers in modern history, with an estimated 250 victims.
Flay, who wrote the play after thoroughly researching the subject, is also an ex-Shipman patient and relative to one of the victims, quite a unique production. It is easy to see why in 2023 it was nominated for best new play, best direction and best solo performance shortlisted.
Flay is magnetic, inhabiting the character completely. The direction by Bernie C Byrnes is controlled and well-paced. Do not concern yourself as to the purpose of the large screen; all will be revealed. Produced by Nailed Productions, who completely 'nailed it', an excellent production. Definitely one to see.
Reviewer: Anna Ambelez