The Railway Children
Adapted by Dave Simpson from the novel by E Nesbit
Exeter Northcott Theatre
Curve Theatre, Leicester
–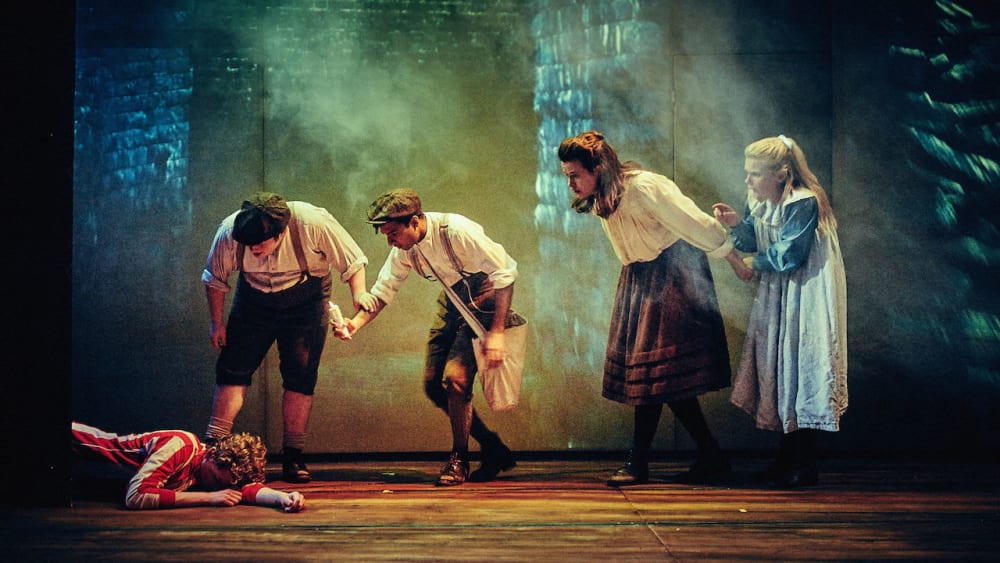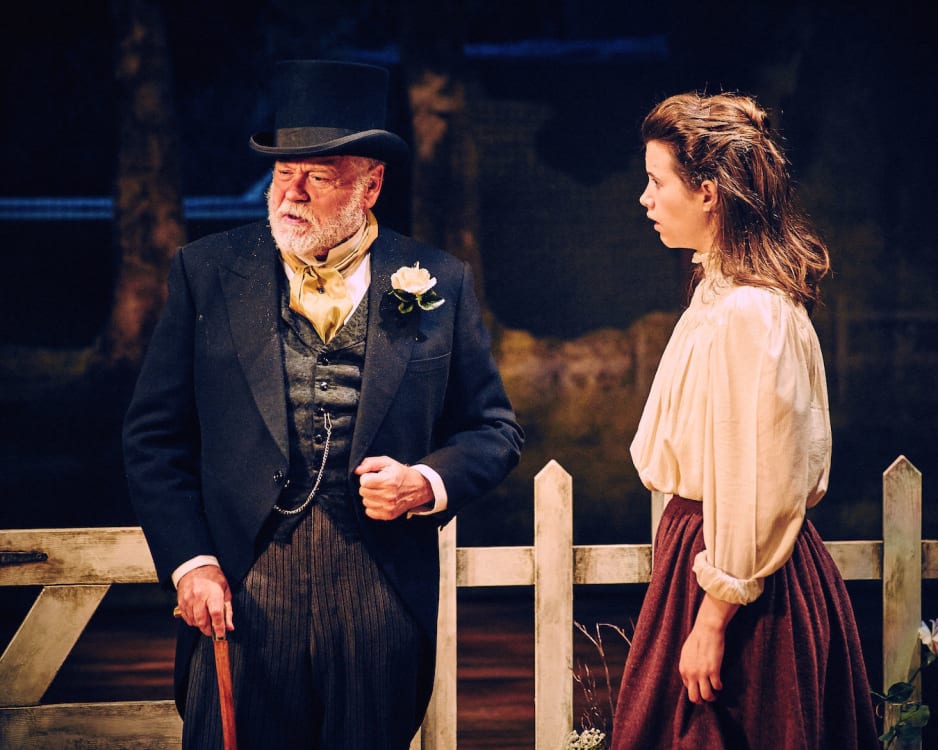 Jenny Agutter crying "Daddy, my Daddy!" as she runs down the station platform through billowing steam clouds is an iconic film moment and has reduced the nation to tears since 1970. The enduring appeal of Lionel Jeffries's film of E Nesbit's 1906 never-out-of-print children's novel proves you can't keep a good story down.
Following success in York and King's Cross (with a real train), Exeter Northcott Theatre's touring production remains faithful to the book, and with place and time so crucial to this story, director Paul Jepson has introduced some clever effects to translate the trains, tunnels and Yorkshire dales of Edwardian England to the stage.
Steam travel was at its height at the turn of the 20th century, and it runs through the heart of Nesbit's tale of a family facing adversity.
Timothy Bird's back projections and video bring the train centre stage, helping to create a sense of drama and scale (and with amusing nods to the use of perspective, with models employed "in the distance").
The wrongful arrest of Father (Andrew Joshi) leads to a sudden change in circumstances for well-to-do children Roberta (Millie Turner), Peter (Vinay Lad), Phyllis (Katherine Carlton) and their mother (Joy Brook), who are forced to leave London for a cottage in Yorkshire. Nesbit's socialist beliefs provide opportunities for the children to experience how "poor" people get by.
Roberta is the driving force of the story and Turner gives a strong and heartfelt performance. Her befriending of their mysterious benefactor, the Old Gentleman (Neil Salvage), leads to a happy conclusion as their father is exonerated and returns to the family (although this ending came rather suddenly in what is otherwise a well-paced production).
Stewart Wright is an engaging and down-to-earth Perks, station master and narrator and, together with his son John (Callum Goulden), shows the well-meaning children there's no place for their "posh ways" up North.
Judgement by language and accent loom large in this story: cries of "whizzo" and "spiffing" from the children, "butty" and "ta ra" from the locals, and a French-speaking Russian dissident Szczepansky (Will Richards) able to communicate with the children's educated mother. Regular cries along the lines of "are we poor, Mummy?" sound patronising, yet it should be remembered this is pre-NHS, pre-benefits and before women could vote or have much in the way of independence.
Set over a century ago, at a time just before the established order experienced the huge upheaval of World War I, this production highlights the enduring appeal of doing the right thing, helping others and how love can see you through. A charming family show.
Reviewer: Sally Jack