The Railway Children
Adapted by Dave Simpson from the novel by E Nesbit
Exeter Northcott Theatre
The Lowry
–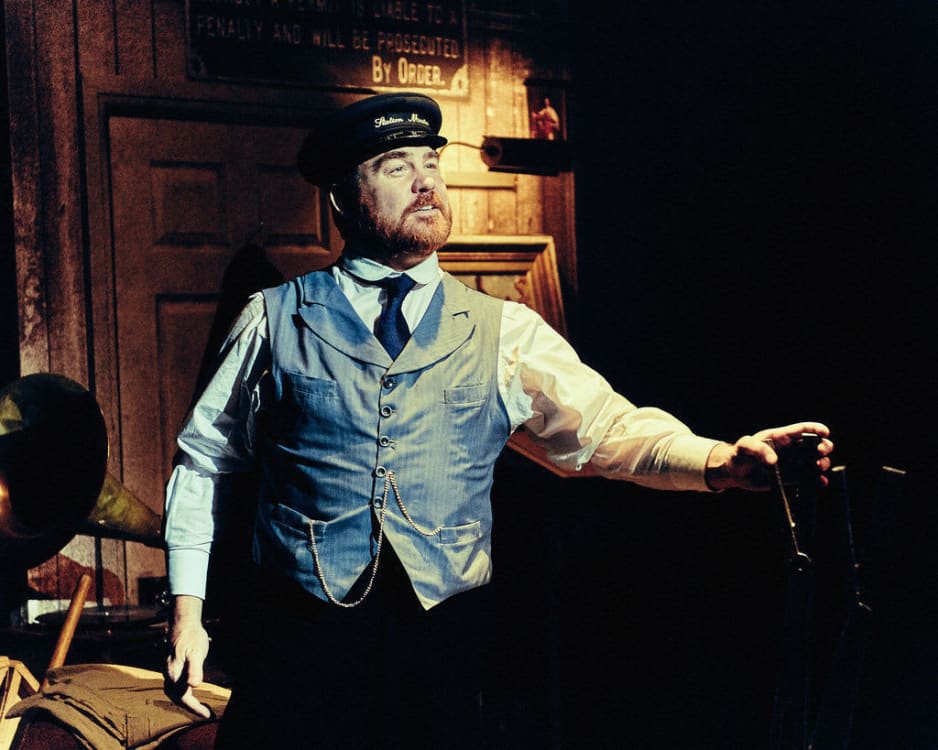 E Nesbit's novel The Railway Children is brought to life for a new generation in Exeter Northcott Theatre's touring production. Most adults will have seen and fondly remember the 1970 Lionel Jefferies film version of the story, but classics such as The Railway Children deserve regular reproduction and reinvention.
Nesbit's story sees siblings Bobbie, Peter and Phyllis forced to move from their comfortable existence in London to a small cottage in Yorkshire. Their new life revolves around the nearby railway, and as each adventurous episode teaches them a new lesson, the story moves toward its famously emotional happy ending. Yes, it's old fashioned and quaint, and this production carefully preserves that charm in its historically accurate Edwardian designs and faithful script.
This does mean that the dialogue often comes across as twee—the children regularly exclaim "spiffing!" and "smashing!"—but this production uses their mode of speech to create opportunities for comedy. The invented character of John Perks, mischievous teenage son of the station porter, allows for plenty of north versus south banter (which went down very well with the audience at The Lowry).
It is striking on viewing this production how adult some of the themes of Nesbit's novel are. For almost the whole play, Bobbie, Peter and Phyllis are living in a single parent family. With their father imprisoned, their mother must earn money—by writing short stories, no less—as well as looking after the house, all the while hiding the truth of her husband's situation.
Their father has been wrongfully imprisoned for selling government secrets, a topical choice of crime in the era of Trump and fake news, whilst the Russian refugee Mr Szcepansky is seeking asylum for writing a politically inflammatory book.
There are class tensions simmering beneath the surface too. Bobbie, Phyllis and Peter anger their mother by reaching out to a stranger for financial aid when she falls ill, and they anger Perks by bringing him a pramful of birthday presents that looks like charity.
Not all stagings of The Railway Children can take place on a disused station platform with a real steam train, and this production deals imaginatively with the story's challenges. Miniature models and video projections create the illusion of moving trains and rural scenery, whilst furniture is wheeled on and off to build the cottage. Using Perks in the role of narrator is a particularly clever device—each scene change is marked with a push of the point levers.
Unfortunately, the first night was beset with technical issues, with sound levels not quite right and several missed lighting cues. The dramatic climax—when Bobbie meets her father on the station platform—was rather undermined by the fact that in the father's first and only scene at the start, the actor's face was in total darkness, so there was no chance of the audience recognising him.
This production nonetheless successfully translates all the charm of the book to the stage. It would be interesting to see bolder, more innovative adaptations of this classic story though, as there's certainly plenty of moral and emotional substance behind the buns, petticoats and trailing bootlaces.
Reviewer: Georgina Wells