The Railway Children
Mike Kenny, based on the novel by Edith Nesbit
Theatre by the Lake, Keswick
–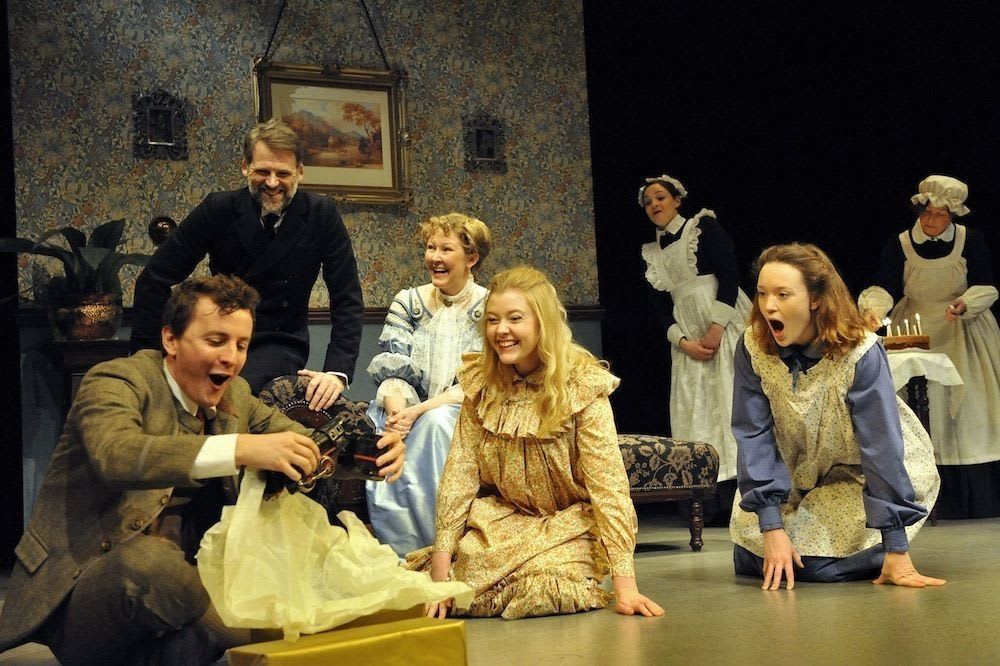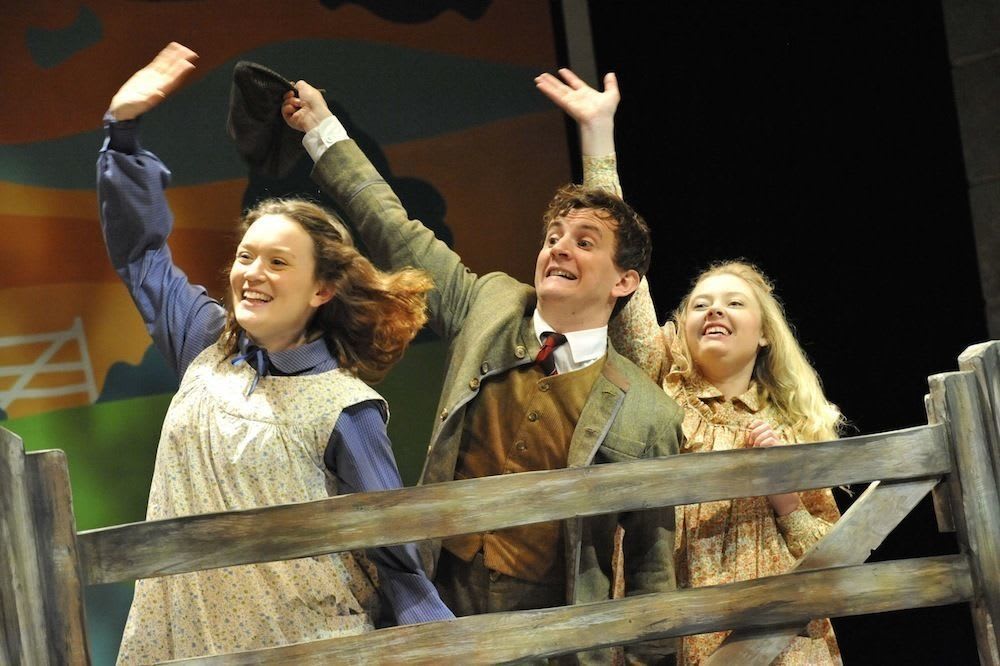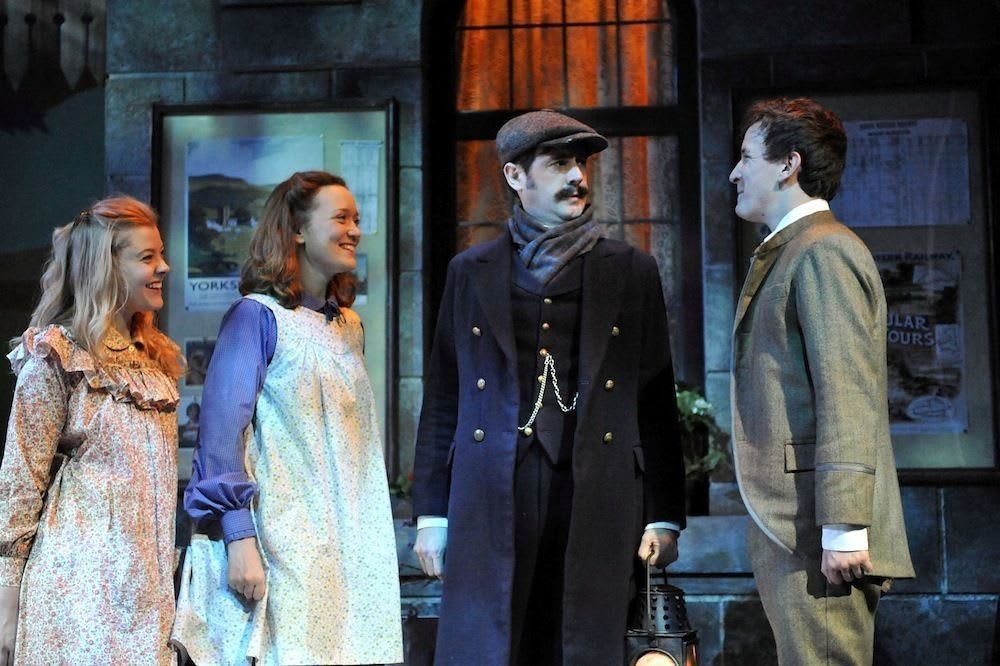 This year's spectacular Christmas production at Theatre by the Lake is E Nesbit's classic children's story The Railway Children, directed by artistic director Ian Forrest with set and costumes by resident designer Martin Johns.
The story centres on three rather spoilt children of a wealthy, middle class family in London in 1906 whose father has to go away for an extended period "on business", making it necessary for the family to shed its servants and live a much simpler life in rural Yorkshire. There they discover a fascination with the railway and make friends with the local stationmaster, Perks, and his family.
While in Yorkshire, the children's adventures include sending messages to an "old gentleman" who passes through the station on a train every day, stopping a train to prevent an accident after the embankment collapses, taking home a dissident Russian novelist who has lost his family and fallen ill and rescuing a boy who breaks his leg while running through the railway tunnel.
Mike Kenny's adaptation goes the usual route of using a lot of narration delivered largely by the eponymous children, but he makes it more interesting with some banter between them as they disagree with one another's memory and interpretation of the facts. He also doesn't shy away from the strong political content, particularly Fabian Society co-founder Nesbit's references to people being imprisoned for their beliefs rather than for doing wrong—a link between Father and Mr Szezcpansky.
Johns's set adds a false proscenium arch onto the front of the stage to look like a railway bridge and platform, with the various scenes sliding smoothly in and out. The first act builds up to a very impressive coup de théâtre as the threesome use the girls' red petticoats to stop a full-sized steam train—which prompted a round of applause on the night I saw it.
There are some very good performances from the 10-strong cast, which includes some faces familiar to regular audiences of Theatre by the Lake. Jennifer English makes a very impressive professional debut as youngest Railway Child Phyllis in a very natural and funny performance. Alongside her, Lucy Kilpatrick is very good as the older, more responsible Bobbie as is Andy Daniel as arrogant brother Peter.
Matt Addis gives a tender performance as Perks, with Janine Hales as his wife, and Claire Webzell and Ben Ingles are also excellent as Mother and Szezcpansky respectively, with Janine Birkett as the cook, Dan Maxwell as Father and the doctor and Peter Rylands as the Old Gentleman.
A script with this much narration can feel like having someone read you a story and there is some duplication between what we see and what we are told, but director Forrest keeps everything lively and pacy to keep the audience's attention and there is plenty of humour and excitement to take us through the various stories in the book.
It wouldn't hold the interest of young children, but otherwise it's great festive family entertainment with a spectacular first act ending and an uplifting, emotional ending to the second.
Reviewer: David Chadderton