The Red Room

David Hughes Dance
Grand Theatre, Blackpool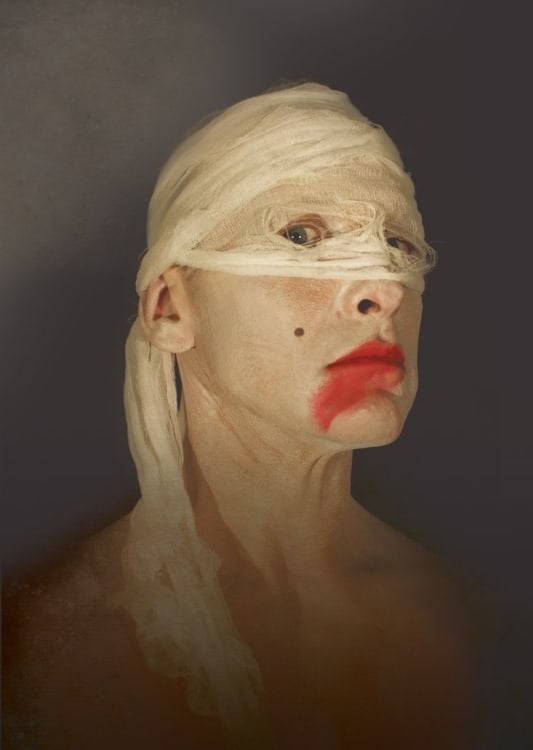 While Blackpool Tower is the spiritual home of ballroom dancing, only a quickstep away the resort's Grand Theatre is carving out a niche for itself as a venue for contemporary dance.
It's been helped by £120,000 of Arts Council investment in becoming a regional centre of excellence for contemporary dance and in recent months has seen a succession of leading companies perform at the venue.
One such was David Hughes Dance, who made a quick return here for an exclusive performance of a work based on their interpretation of the classic Edgar Allan Poe story The Masque of the Red Death, an allegory of the inevitability of death.
But then in its time this gothic legend has been raked over by everyone from Aubrey Beardsley to Vincent Price, and—it has to be said—this version adds little to those extensive archives. It certainly leaves its audience short-changed on its prior billing as "twisted and visually thrilling."
Even the bawdiness that ventured into simulated vulgarity was hardly enough to elevate the production above titillating at best.
Six white-robed performers act out a danse macabre against a soundtrack that ranges over baroque minuets and modern electronica. While it maybe offers one or two startling dance or movement motifs, there really isn't sufficient to maintain the momentum of a 45-minute performance.
Perhaps there was just enough for a shorter item, as part of a mixed programme of dances, but The Red Room too often fell back on tedious or repetitive mash-ups of ballet and breakdance, or even a little old-fashioned automata at its opening and finale.
There would be more of a fright night to be had aboard the resort's ghost train.
Reviewer: David Upton