The Red Room
Karen Henson, based on a ghost story by H G Wells
Rumpus Theatre Company
Pomegranate Theatre, Chesterfield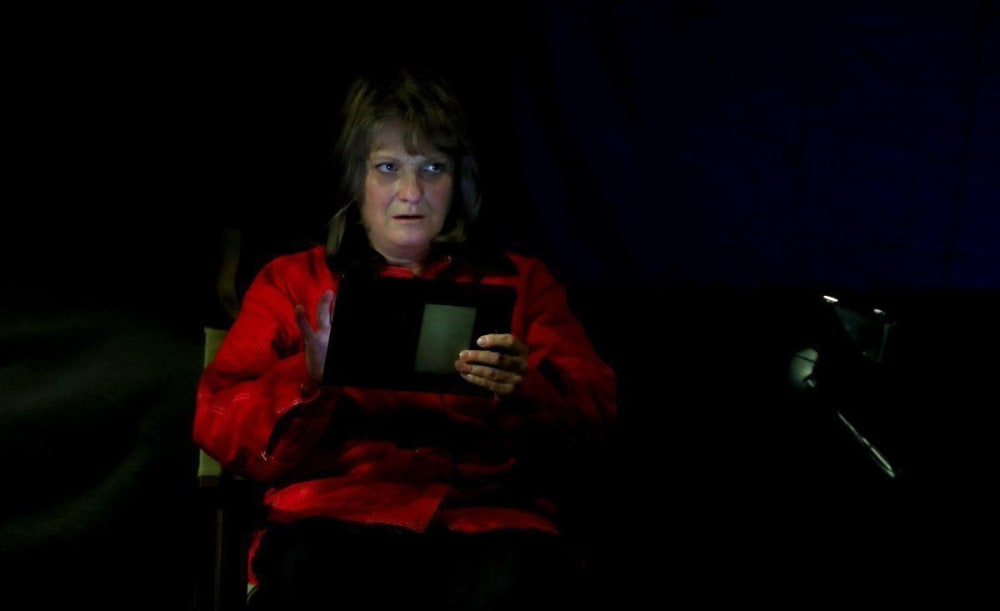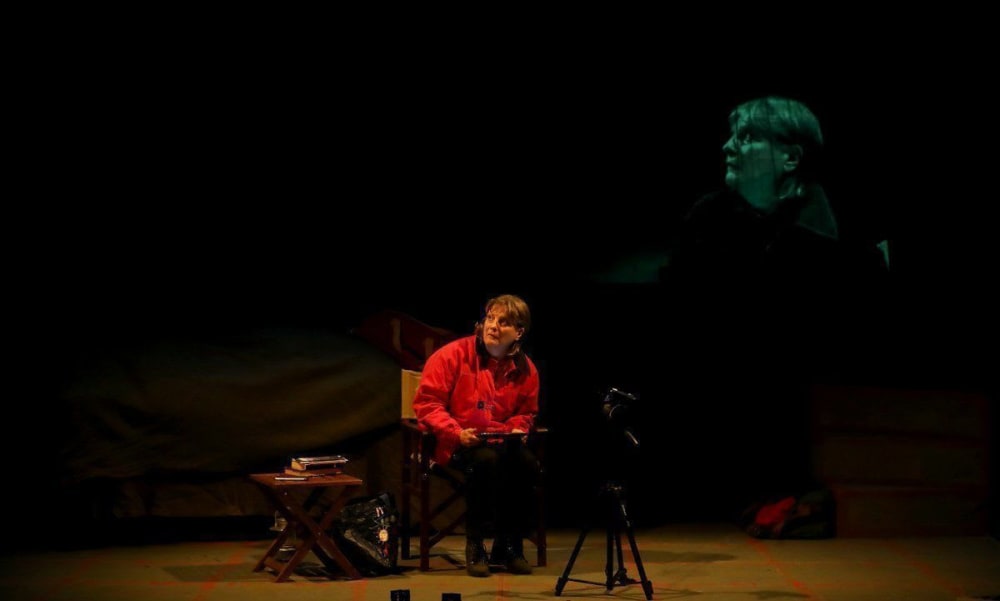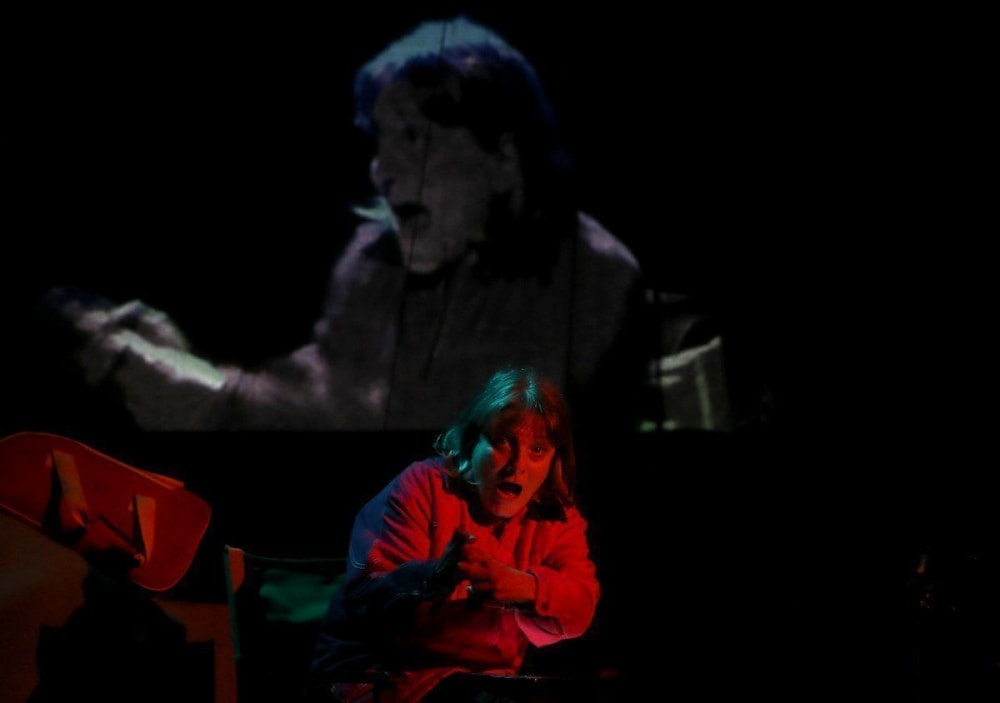 Derbyshire-based theatre company Rumpus is known on the touring circuit for mystery and gothic horror stories which it usually produces around Halloween.
For autumn 2017, Rumpus founder John Goodrum is director and designer of The Red Room, based on a short gothic story written by H G Wells in 1894. Goodrum's wife Karen Henson has written the script and takes the part of Jenny Gray in the one-woman show. The voice of Jenny's daughter Charlie is recorded by Millie Henson, the couple's daughter.
In Wells's story, a man decides to spend the night in a room to disprove the legend that it is haunted. He becomes increasingly uneasy as he imagines that he is not alone. In the end, he admits that there is no ghost in the room but it is haunted by fear and guilt.
Henson brings the story into the present by being alone in a room and recording her thoughts via a video camera. The idea is that she will send her musings to her daughter who has gone away to make a life for herself.
The piece gets increasingly dark as the camera, with the character's image projected onto the back wall, goes off and she has to rely on a tablet computer and then her mobile phone to prevent the room becoming completely black.
Dressed in a red outdoor coat and beret, Henson looks like a fairly normal woman who does not bother too much about her appearance. You can imagine Jenny Gray being a mother who would do without luxuries to make sure her daughter had everything she needed to give her a good start in life.
Henson comes into her own in the second half as Jenny talks about bringing up her daughter, reminiscing about childhood and school. Henson could be drawing on personal experience of bringing up her daughter at that stage.
But the mood changes and verges on horrifying when Jenny reveals that Charlie was groomed by an online predator. Henson brings out all the fears, anger, shame and helplessness of a parent who is unable to protect her blinkered, danger-prone daughter.
Henson is captivating as Jenny deteriorates into a woman haunted by her memories who is unable to shake off the ghosts of her past. There is the ghost of a smile on her lips at the end which is ghastly and gruesome in equal measure.
The Red Room is superbly acted and directed with the flair and precision that you might expect from a married couple who intimately know each other's capabilities.
Parts of the script in the first half do not seem abundantly clear as I was confused by the location and significance of the house where Jenny Gray was recording her reflections. But that might have been due to my lack of concentration.
The Red Room tours until the second week of November. It is a clever take on H G Wells's story and a sound choice for Halloween. There are a few tricks in it and it is definitely a treat.
Reviewer: Steve Orme