The Red Shoes
Directed and choreographed by Matthew Bourne, based on the film by Michael Powell and Emeric Pressburger and the fairy tale by Hans Christian Andersen, music by Bernard Herrmann
New Adventures
Curve Theatre, Leicester
–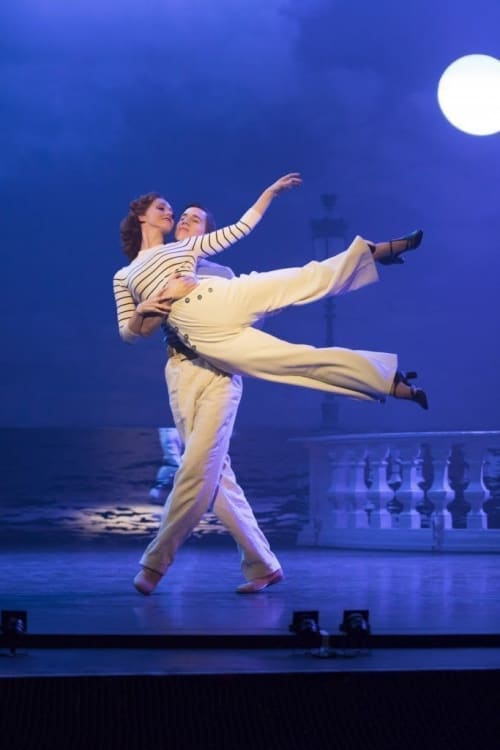 The Red Shoes is, as Matthew Bourne suggests in the programme, a show to die for, and adds further fuel to the idea of red signifying passion and danger.
This touring production celebrates the 30th anniversary of Bourne's New Adventures company and shows no signs of the acclaimed choreographer, director and creator losing his Midas touch.
A show within a show, designer Lez Brotherston's ingenious revolving proscenium arch takes us front and back stage and into the lives of the Lermontov Dance Company of the 1940s.
Talented dancer Victoria Page (Ashley Shaw) gets her big break when prima ballerina Irina Boronskaja (a wonderfully diva-ish Michela Meazza) sustains an injury in rehearsal for Les Sylphides. Taking the main role to great acclaim in the Lermontov company's tour of The Red Shoes, Victoria and upcoming composer Julian (Dominic North) fall in love, achieve their creative goals and life couldn't be better.
However, the show's ideas of control and choice take over and for Victoria, the men in her life determine that she can't have it all.
Ballet impresario Boris Lermontov (a ram-rod rigid Sam Archer) believes Victoria's commitment to dance should be total and thus she must choose between her art and her heart. She and Julian are cast out from the company, end up in an East End music hall and, with their relationship under strain, Victoria is lured back to Lermantov; her final decision becomes her downfall.
Complex and heavy with allegorical detail, this is a stunning production, not least the concept of life imitating art, both with New Adventures' exploration of a world they already belong to, but also Victoria's own experience as her on and off stage lives collide.
Long-time Bourne collaborator Lez Brotherston's set transforms from the sweat and tears of backstage life and grimy music hall to the glamour of a Monte Carlo verandah. His costumes are, as ever, gorgeously detailed and evocative of the period: high-waisted trousers, chic evening gowns, picture-postcard beachwear.
Bourne states he wanted to capture a surreal, cinematic quality to this production and the Lermontov company's performance of The Red Shoes—the ballet within a ballet—achieves this in a gripping and heartrending sequence. Duncan McLean's projection design featuring monochrome worlds of city, bleak moor and heavenly starscape is breathtaking and complements the mesmerising choreography.
Shaw is beautifully expressive and perfectly captures Page's journey from desire to despair in her duets with North, the "dance devil" (Glenn Graham) and Ivan Boleslawsky (Liam Mower, excellent as the rather fey premier danseur).
Master storyteller Bourne skilfully blends Hans Christian Andersen's original fairy tale, and Powell and Pressburger's 1948 film of the same name to the music of Bernard Herrmann from various pieces, in particular from Fahrenheit 451 and Citizen Kane, but not the film's original score.
Herrmann's distinctive and insistent strings (he was a some-time Hitchcock favourite, composing the iconic soundtrack to Psycho) add a nagging portent to the story with Terry Davies's orchestration expertly combining Herrmann and Chopin (from Les Sylhpides). Paul Groothuis's sound design is unsettling, particularly in the final scenes of Page's torment.
It's not all doom and gloom though, with many amusing asides, particularly during the bawdy music hall sequences.
Bourne and his creative team have set high standards over their 30 years together and this production is no exception. His thrilling choreography, incorporating various influences and striking imagery, creates unexpected worlds: obliquely-angled Lowry-esque city workers transform into the fluidity of leaves and ethereal creatures carried in the wind are just one example of his innovative style.
The Red Shoes doesn't put a foot wrong as a supremely talented company conjures a bygone era in delicious, devastating and authentic detail.
Reviewer: Sally Jack