The Remains of the Day
Kazuo Ishiguro, adapted by Barney Norris
Out of Joint and Royal & Derngate, Northampton in association with Oxford Playhouse
Bristol Old Vic
–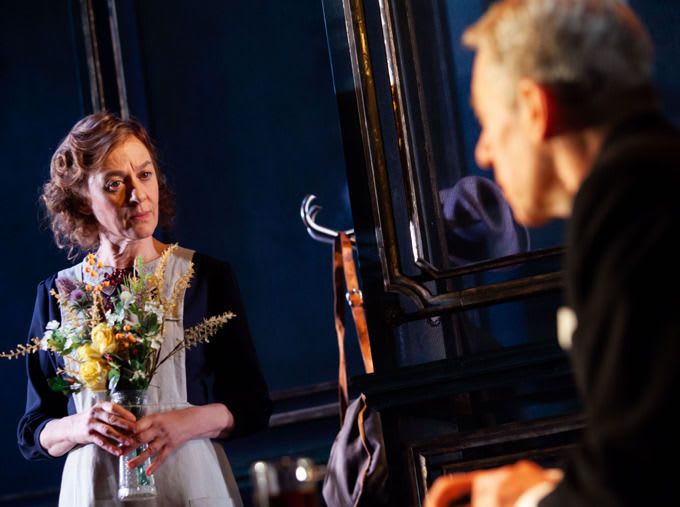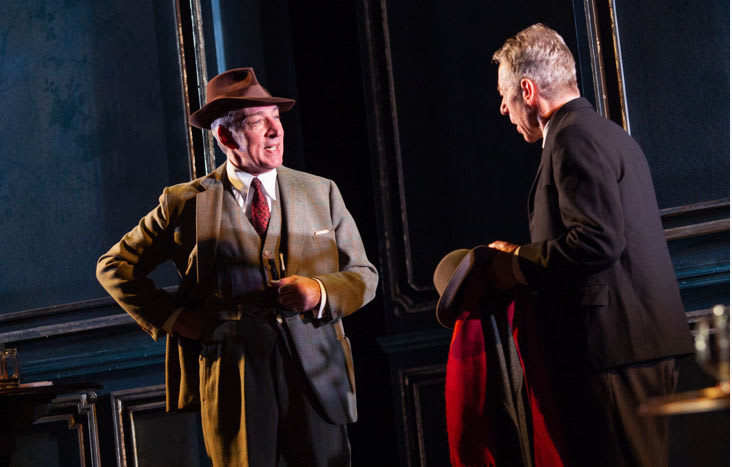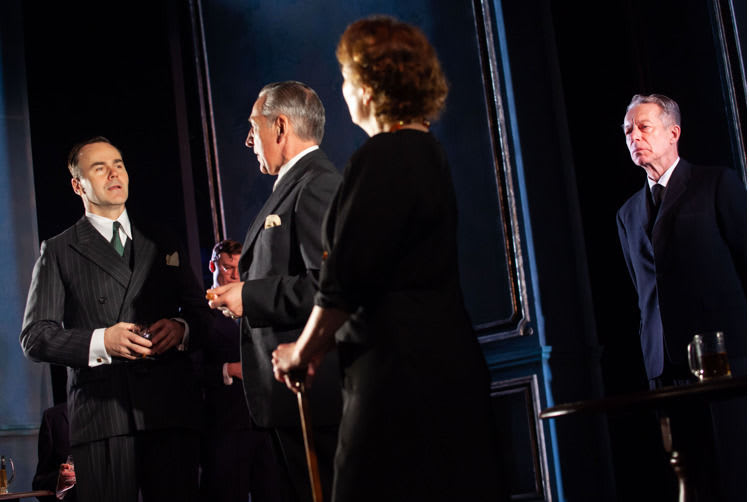 In adapting Kazuo Ishiguro's 1989 Booker prize-winning novel, Barney Norris has taken on a challenge: to translate a study of one man's idiosyncratic world view, expressed as an inner monologue of repressed emotion, duty and regret, into a coherent piece of theatre. In the main, the result is finely constructed but, while under Christopher Haydon's direction some aspects are highly successful, in totality it feels smaller than the sum of its parts.
The story captures the intimacy of an almost-love affair against a backdrop of momentous world events in which Stevens, long-serving butler of Darlington Hall in Oxfordshire, has his own role to play. When we first meet him in the 1950s, the Hall has a new American owner and Stevens, portrayed with ramrod-backed dignity by Stephen Boxer, is unsure what is required; his new employer's practice of casual banter fills him with confusion and dread.
In a stalwart performance, Boxer is rarely off stage as the narrative switches between this era, with Stevens setting off on a journey in his employer's Daimler to the West Country, and the 1930s, where the deferential butler is more certain of his place in the world. His life is one of dedication to his master Lord Darlington's every need, even when the Hall becomes the centre of efforts to appease the Nazis and avoid a Second World War.
Lily Arnold's design of ornate gold-framed sliding panels with projections by Andrzej Goulding is at first stunningly claustrophobic. Stevens is haunted by his memories of Miss Kenton, former housekeeper of Darlington Hall, finely embodied with playful spirit and vigour by Niamh Cusack.
In their developing relationship, Stevens and Miss Kenton spar consistently and a certain teasing familiarity develops that sees the buttoned-up butler almost imperceptibly unbend. It's an affinity that was intimately captured in the 1993 Merchant Ivory film with Emma Thompson and Anthony Hopkins but in the play is more brushstroke, only truly realised in the heart-breaking poignancy of the concluding scenes.
Some of the most effective moments are when Stevens's memories crowd in on him—conveyed by Norris splicing the two timeframes together so seamlessly that, at one moment, the butler is talking to the landlady of the 1950s inn where he's staying the night and pretending to be a gentleman of stature, only to turn and find himself addressed by his pre-War master, Lord Darlington. The ensemble's timing here is perfect, swirling around Stevens in the eye of the storm, switching roles with the changing of an apron, coat or hat.
Edward Franklin impresses as Darlington's godson, Reginald, bringing a welcome lightness as he misunderstands Stevens's attempts to convey the facts of life, while later having the more serious mission of discovering covert attempts at appeasement. Miles Richardson is equally convincing as the entitled Lord Darlington and genial west country Dr Carlisle, whom Stevens meets on his travels.
Over the course of the play, though, the constant darkness, rain and on-set servants' bells that never ring combine to have a stilted, lowering effect; a greater contrast in the play's lighter moments would be welcome. Then, the pacing of some scenes seems off; Stevens's distant, dutiful relationship with his father and the subsequent demise of Mr Stevens Senior are too quickly realised and consequently lacking in pathos. And, when Stevens is uncovered as a manservant by Dr Carlisle, the moment is thrown away; there's no accompanying cringing sting of shame.
The sting comes instead from stark reverberations of the present day; when the Lords in their drawing room regret the decision to put matters of international importance to the vote of the ill-informed common man, the audience gives a perceptible Brexit-shaped groan. As a piece of theatre, The Remains of the Day has undoubted elements of powerful resonance; while they never quite coalesce into a fully realised whole, this is a thoughtful adaptation that delivers fine performances and many moments to savour.
Reviewer: Claire Hayes