The Remains of the Day
Kazuo Ishiguro, adapted by Barney Norris
Royal and Derngate, Northampton with Out of Joint in association with Oxford Playhouse
Royal and Derngate, Northampton
–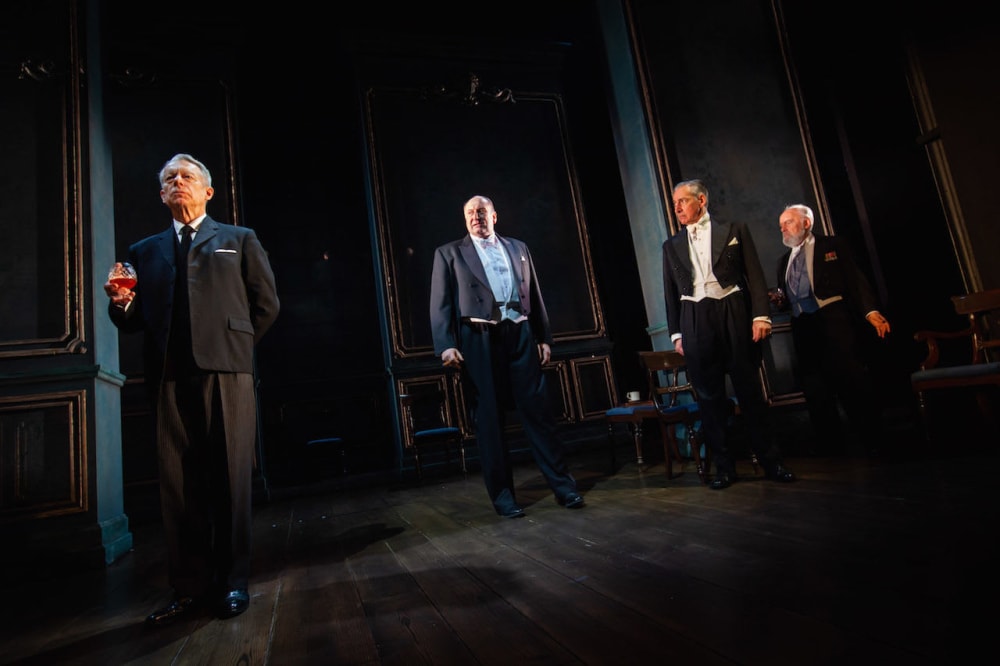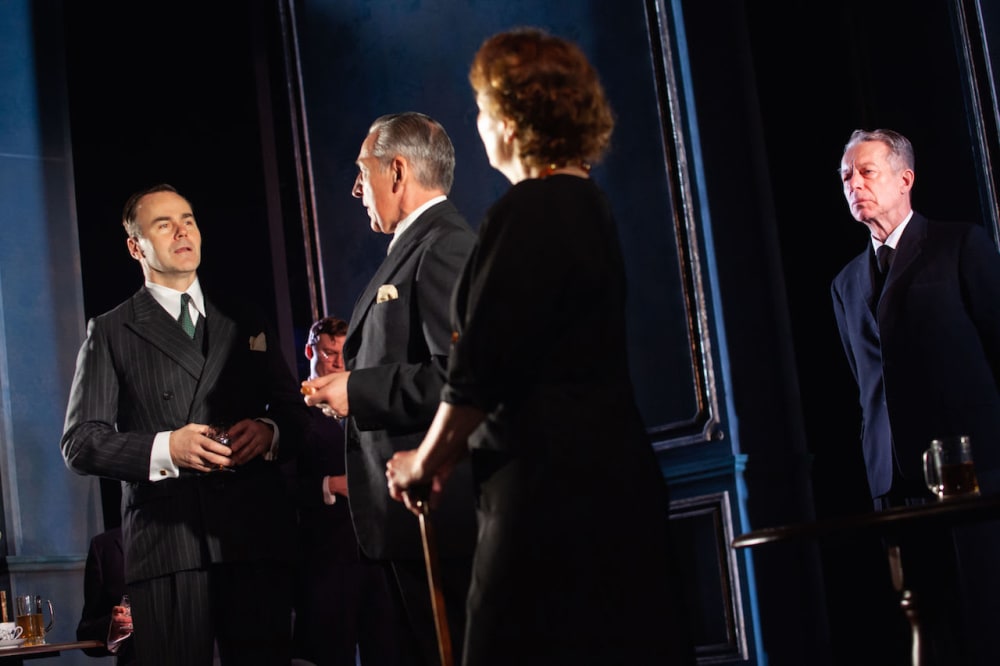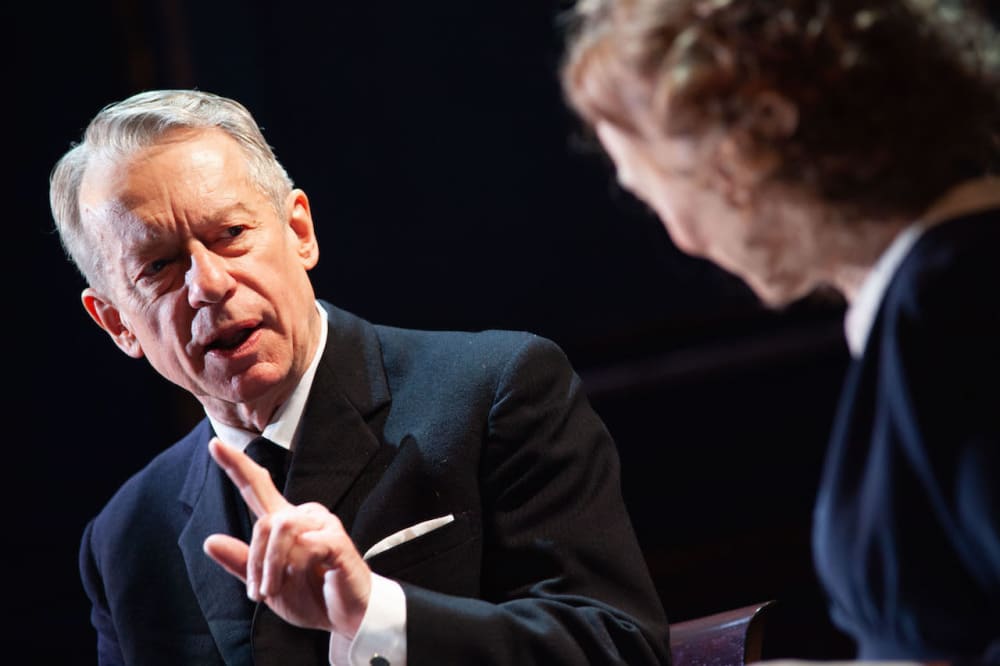 Barney Norris wisely kept in mind that theatre is a different medium to film and book in his adaptation of The Remains of the Day, Kazuo Ishiguro's Booker Prize-winning novel of 1989 (and Oscar-nominated film of 1993).
There is, however, something of a cinematic feel to Royal and Derngate and Out of Joint's stylish co-production with Oxford Playhouse. Andrzej Goulding's projection and Mark Howland's lighting design framing split-stage tableaux are a clever complement to the storytelling taking place centre-stage.
Designer Lily Arnold uses verdigris and gilt panels which glide across the stage; this movement, combined with the choreography of the actors' precise placement of tables, chairs and accoutrements of the 1930s and 1950s, gives a real sense of a world changing and turning around the rigid figure of Stevens (Stephen Boxer), butler to Lord Darlington (Miles Richardson). Sixteen gold room service bells line the top of the stage, further signifiers of a time past and a master-servant dynamic. Elena Peña's sound design incorporates a chorus of bells, demanding attention, perhaps a chime of warning or to ring change.
With a loyal lifetime in service, Stevens is wedded to serving his master, never questioning decisions and putting his Lord's needs before his own. Even as his father lies dying, Stevens puts vocation first, finding no other way to address him than in the third person. His feelings for housekeeper Miss Kenton (Niamh Cusack) are also buried deep and his realisation and regret as he finds out you don't know what you've got 'til it's gone is painful.
In act one, Norris's focus is on Lord Darlington's involvement in the appeasement movement in the build-up to World War Two, anti-Semitism and the effects of Darlington's decisions on his household. With declarations by the "elite" of the 1930s, such as "public opinion affects nothing but the sale of newspapers", and a Brexit-esque "the cause is the cause", parallels can inevitably be drawn with current political events.
Boxer conveys Stevens's idea of the dignity of his profession and the quoshing of his emotions comes across as cold, sometimes ruthless. Only in act two, as he meets Miss Kenton, now Mrs Benn, and twenty years or so after she left Darlington Hall, does he finally open up a little more. The cracks in his emotional composure are heartbreaking and beautifully portrayed. Cusack shows Kenton's increasing frustration with Stevens as she tries to bring colour and fun to his life and understand his unquestioning loyalty to Darlington. Cusack and Boxer's scenes together are powerful in their understatement, every pause and expression suggestive of so much more that they want to say.
The impressive cast also work with the complexities of doubling mid-scene and switch seamlessly between characters and the Britain of the late 1950s and 1930s and Christopher Haydon's direction delivers a fluid, well-paced production, although the moments of dramatic tension seem fleeting and unresolved. Miss Kenton's confrontation to Stevens as he confirms he will dismiss two housemaids because they are Jewish is a powerful and crucial moment but is over and dismissed too quickly. The slower pace as Stevens and Miss Kenton meet in their later years and finally discover how much they left unsaid is more emotionally satisfying and allows reflection.
That said, this is a compelling adaptation and production with excellent performances from the whole cast. A tragic study in repression and regret, the stunning final scene will stay with me for a long time.
Reviewer: Sally Jack