The Remains of the Day
Barney Norris, based on the novel by Kazuo Ishiguro
Royal and Derngate, Northampton with Out of Joint in association with Oxford Playhouse
York Theatre Royal
–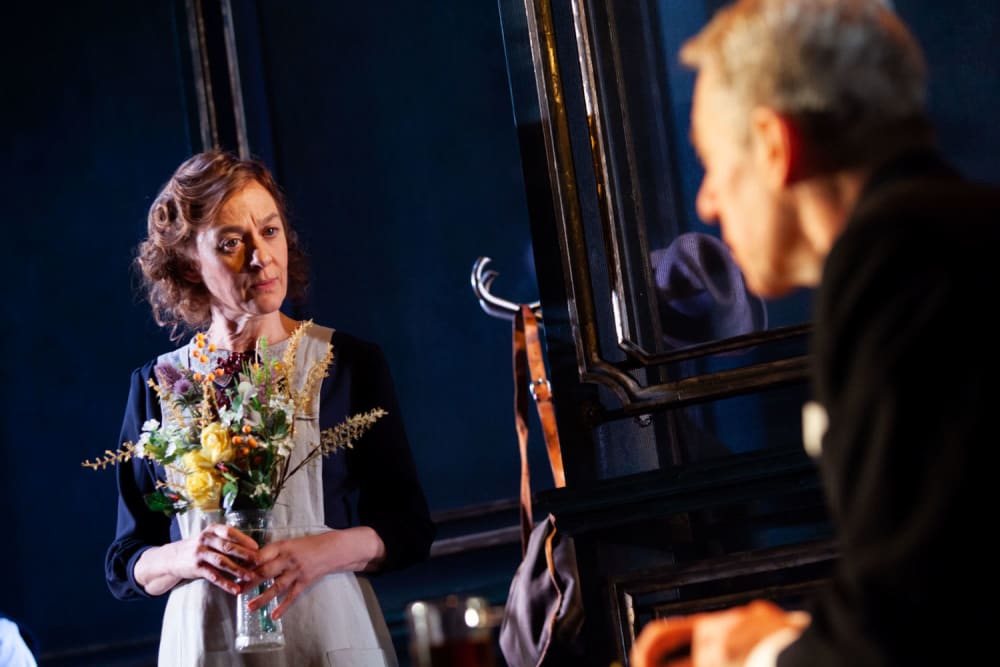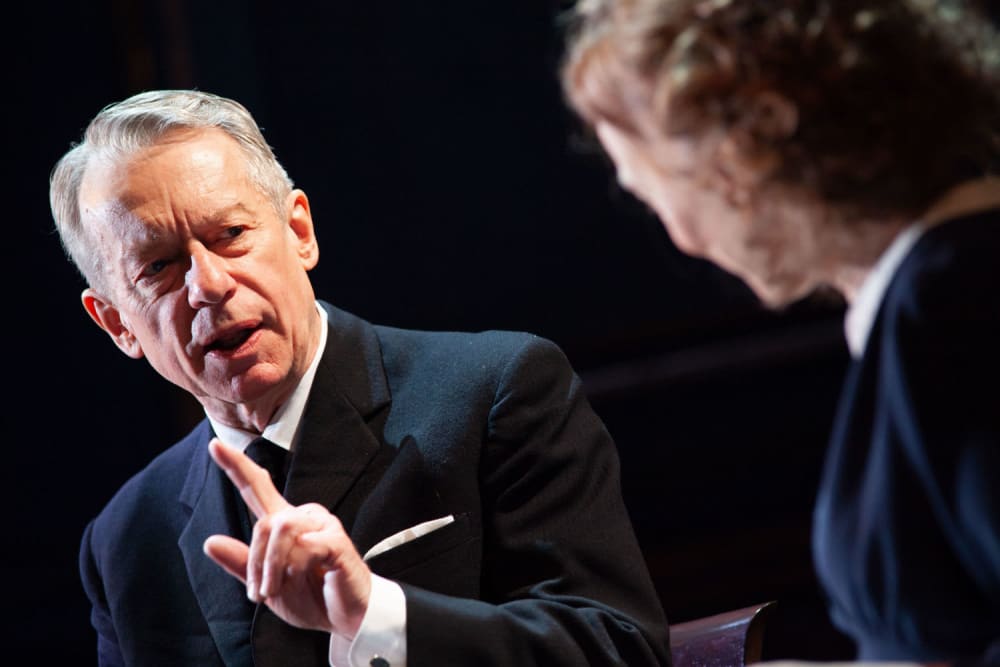 Kazuo Ishiguro's 1989 novel The Remains of the Day is a brilliant piece of work. Gorgeously written and suffused with romantic longing and regret, it justly won the Booker Prize and no doubt helped pave the way for Ishiguro's eventual Nobel Prize win in 2017.
Dramatising a much-loved novel is fraught with peril, and the stakes are even higher when the book in question has also already been successfully adapted elsewhere—in this case, James Ivory's 1993 film with Anthony Hopkins and Emma Thompson.
Critics write about "capturing the spirit" of a text, and although this is a rather woolly concept, I think most of us can grasp what is meant. I'm delighted (and relieved) to report that Barney Norris's intelligent adaptation manages to translate the source novel's central concerns (English dignity and wasted lives) into heart-rending drama.
The Remains of the Day veers between two time frames. In the 1950s, an elderly butler, Stevens (Stephen Boxer), uses his holidays to drive down to Cornwall to be reunited with the love of his life, Mrs Benn (Niamh Cusack), formerly known as Miss Kenton.
During his voyage, he remembers working at Darlington Hall during the 1930s. It was during this period that he and Miss Kenton fell in love whilst working together, although they never admitted this to each other. It was also during this decade that Stevens's misguided employer, Lord Darlington (Miles Richardson), fell under the spell of the Nazi party, resulting in his eventual ruin.
Any adaptation of The Remains of the Day will rise or fall on whether it manages to convey the stifled longing that simmers beneath Stevens and Miss Kenton's cool exteriors. On the whole, this is rendered very successfully, although I mourned the loss of one particularly devastating scene from both the novel and the film in which Stevens catches Miss Kenton sobbing desperately after she apologises to him for making some cruel remarks.
Stephen Boxer is tremendous as Stevens. He is the very model of restraint, but manages to hint at a more complex inner life. The brief moments when his emotions break through his outer shell are deeply poignant.
Sinead Cusack is equally fine as Miss Kenton. She conveys both the pleasure her character derives from needling Stevens and her escalating frustration with him. The scene in which she mocks her beloved, in order to punish him for his lack of emotion, packs one hell of a punch.
The supporting cast—Stephen Critchlow, Pip Donaghy, Edward Franklin, Miles Richardson, Sadie Shimmin and Patrick Toomey—are also excellent, and their quick transformations into different characters keeps the drama rattling along.
Christopher Haydon's masterful direction ensures that the two time frames are clearly differentiated, so the onstage action is never confusing. This is helped enormously by Mark Howland's skilfully modulated lighting and Lily Arnold's gorgeous set design, which consists principally of sliding panels.
There is something both desperately sad and (dare I say it) blackly comic about Stevens's paralysing reticence, and this duality is captured beautifully in this first-rate adaptation.
Reviewer: James Ballands