The Removal Service
Will Pattle and Alice Briganti
OVO Theatre
The Maltings Theatre
–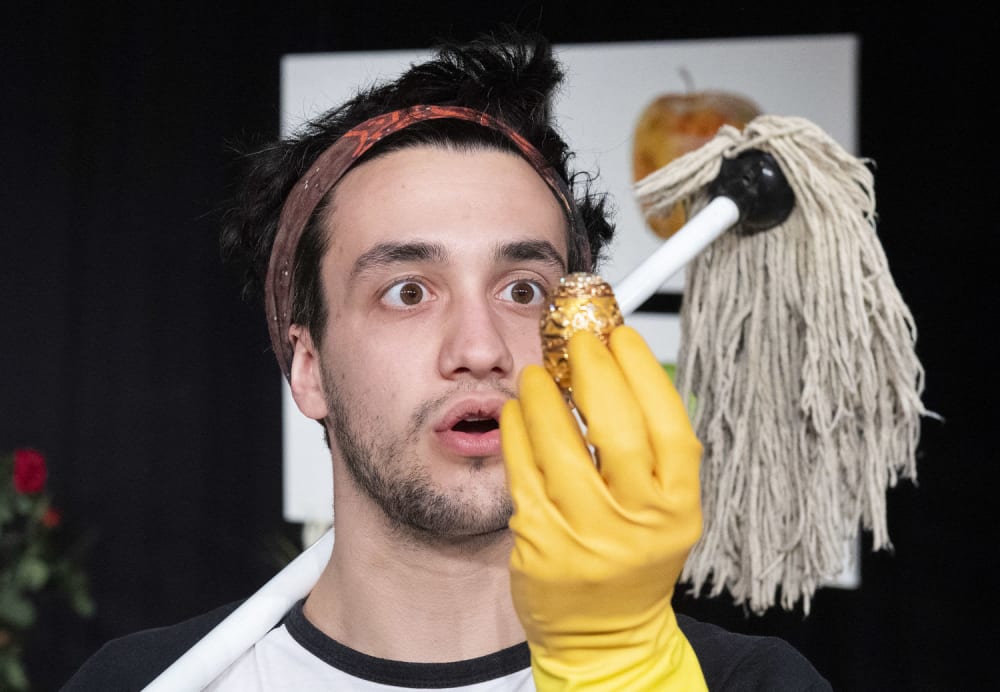 Zeek has talked his brother Greg into assisting him with a burglary of a house on the outskirts of London. His plan is for them to pass themselves off as removal men but apart from asking Greg to get some tee shirts printed to make them look like a removals firm, he hasn't shared the details.
Perhaps that's not surprising, as theirs seems a fractious relationship. Greg is very impulsive, does things without thinking first, whereas Zeek has it all worked out. Greg doesn't listen but never seems to stop talking and, as played by Will Pattle, could probably be heard three streets away. You would notice him.
The pair seem to have had irregular contact and are soon at loggerheads when Greg arrives late. That's because, instead of dosing his girlfriend's Chihuahua with a worming pill, he's accidentally given it one of his own anti-depression tablets. The dog is dead and Christiana has dumped him.
Chicho Tche's Zeek is concerned that Greg hasn't been in contact with their sick mother and urges him to visit often. They don't seem to be getting on with the burglary: is this going to be a play about a dysfunctional family? What Zeek finds behind a locked door sets things off in a different direction, and then there are more complications when others interrupt them, including a cleaner and house-owner Christopher (David Widdowson). He blames his behaviour on not taking the medication for his "episodes".
The Removal Service has a complex plot that is as unlikely as Zeek's name. It could turn into a Grand Guignol farce but then becomes more like a bloody Jacobean revenge tragedy. The title may not mean what you thought it did.
Simon Nicholas's set helps make us feel that we are in a theatre while facilitating a smooth video viewing. Director Luke Adamson hasn't encouraged the audience to find it funny, indeed the barrage of words often gives no time for laughter; instead, this production hints at the serious themes behind these 80 minutes of unconstrained performance.
Reviewer: Howard Loxton