The Retreat
Sam Bain
Debbie Hicks, Jesse Romain, Park Theatre, and King's Head Theatre
Park Theatre
–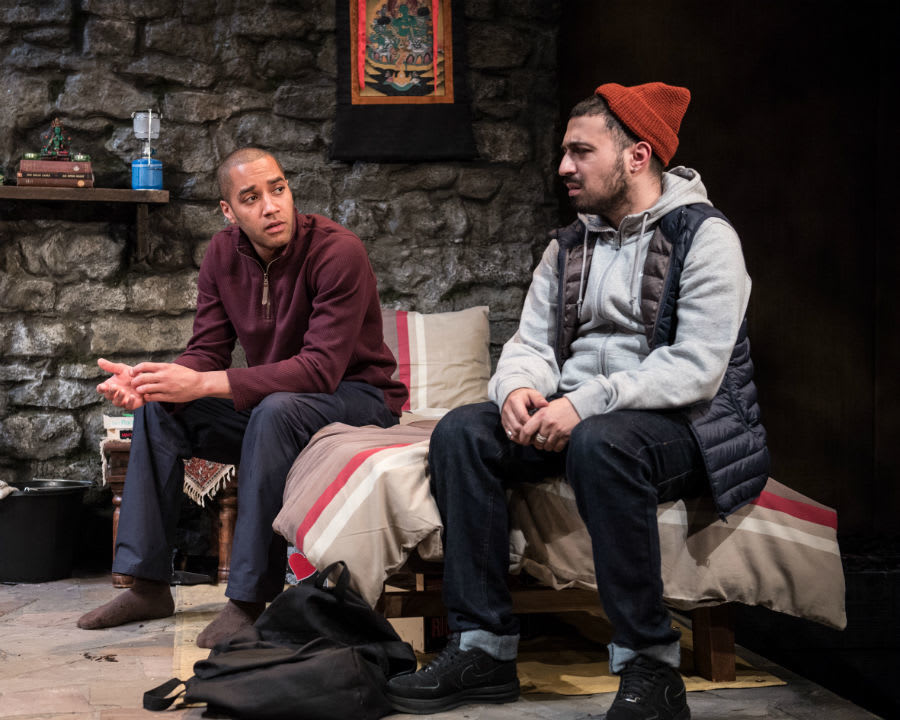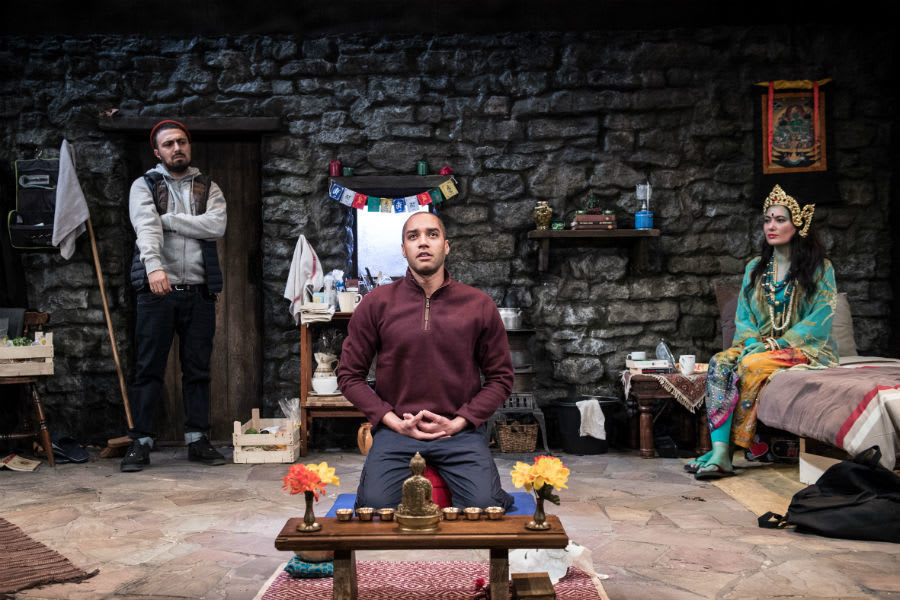 When lad culture enters a Buddhist retreat you know there's going to be lots of cynical banter, plenty of quick-fire jokes and a bit of sexism.
That's certainly the case in Sam Bain's ninety-minute play The Retreat, in which bad boy Tony (Adam Deacon) tracks down his brother Luke (Samuel Anderson) who is meditating somewhere in Scotland.
Tony says he has come to tell his brother that a distant relative has died but Luke and the rest of us guess that he has more selfish things in mind given he has chalked up severe debts and no savings.
Luke claims he wants nothing to do with his old life of business deals, drugs and prostitutes. Instead he intends a life of meditation in which he will be ordained as a monk and give all his worldly wealth to a Buddhist centre.
But Tony is convinced all this is cover for his sexual interest in Tara (Yasmine Akram) who introduced Luke to Buddhism at a festival in Ireland and is organising the retreat. She has her own financial difficulties which Luke's wealth might solve.
It turns out that everyone's belief is superficial and selfish.
However with superb comic timing Adam Deacon gives us lots of laughs mostly using Luke as the straight man in a double act.
When Luke says he wants somewhere spiritual that doesn't include nightclubs, Tony replies, "I bet the Hindus don't mind if you shake your booty."
He adds, "you don't need Buddha; you need to wake up with someone's hand on your knob."
The trouble with all this cynical male banter is that it can be a bit wearing.
A half-hour stand-up comedy might pass the time, particularly if you are supping a jar of ale, but ninety minutes of machine gun jokes going nowhere can be really hard going.
The plot is slight and improbable, the characters merely superficial mannerisms designed to carry the jokes and the humour simply there to grab the next laugh rather than offer anything in the way of insight.
And that can make for a very tiring and expensive night out from watching the same thing on television.
Reviewer: Keith Mckenna