The Revenger's Tragedy
Thomas Middleton
Em Lou production
Rose Playhouse, Bankside
–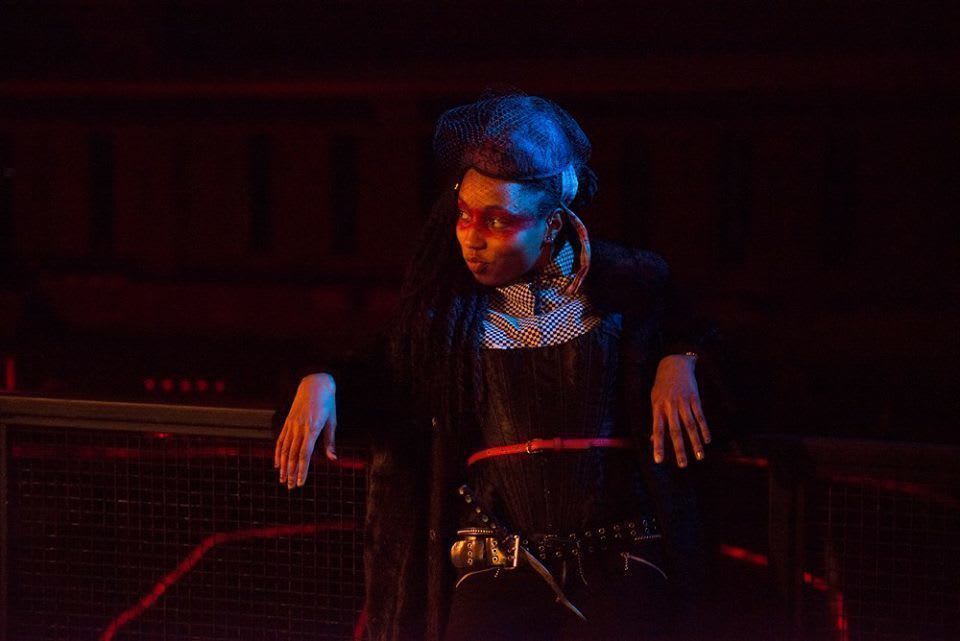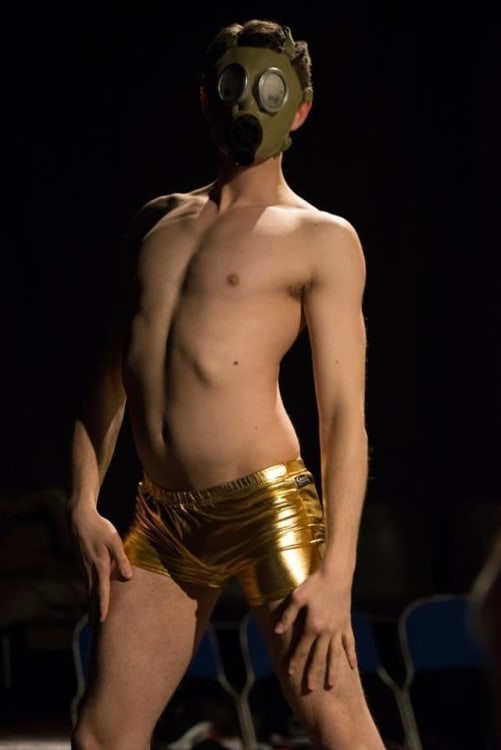 The moment we enter the world of the Em Lou production of Thomas Middleton's play The Revenger's Tragedy, directed by Peter Darney, we know it is going to be unusual.
Against the cold bare far wall at the edge of the space being preserved as the foundation of the Rose Theatre Bankside, people are dancing to club music. They are lightly dressed in black leather, studded belts and in a style referred to as steampunk. Their movements and clothes emphasise their sexuality.
Middleton is disturbingly cynical about the court in which the play is set. Almost every character is obsessed with sexual pleasure, power and wealth. They prey on each other, and are constantly plotting to gain advantage, or revenge some wrong. No one is safe. Families cannot trust each other. Even the powerful are at risk of sudden assassination.
This production is generally faithful to the spirit and language of the text, but it makes one very big distinctive change. It reverses the characters' gender roles to create in effect a corrupt society dominated by women, where men are narrowed down to the role of stereotyped victims.
There is the male virgin Castiza (Alex Enmarch) who cannot be persuaded by a powerful noble to give up his virtue. At court functions, men are the scantily dressed visual entertainment dancing at the side of women as the women have important conversations. And in an early scene to remind us how dangerous this world is for men, we have Junior (Camilla Watson) forcibly sodomising a man with the heel of her shoe.
The women who rule this world are ruthless, conspire against each other and are sexually predatory. But they are utterly believable. It doesn't reflect the way the world really looks. However it does remind us that women are capable of all the characteristics we come to associate with men.
It also demonstrates yet again that women can give very effective performances in roles we associate with men. Surely all the great parts can be cast gender blind.
This is a confident clear performance. Sophie Hannides as Lussrioso is thoughtful and slightly other-worldly giving credibility to the character's blindness to the deceptions taking place in front of her. The central role of Vindicie is given a more knowing shrewdness by Annie Nelson who switches accents quickly when as Vindicie she is disguised as Plato, the woman Lussriosio employs for her sexual intrigues.
We have not yet achieved a theatre where women are allowed to perform the roles they deserve. This fine production reminds us of a very entertaining reason why that situation must change.
Reviewer: Keith Mckenna