The Revlon Girl
Neil Anthony Docking
Nearside Productions Ltd
Assembly Roxy
–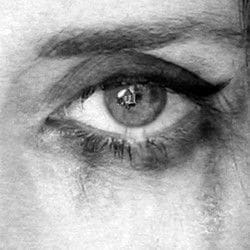 It's over 50 years ago when tragedy struck the small mining village of Aberfan in South Wales. A huge coal waste tip engulfed the Panglas school killing 116 youngsters aged between 7 and 11 and four teachers including the headmistress.
It is powerfully written by Neil Anthony Docking and is surprisingly very funny.
How the families coped with such a disaster is hard to comprehend, but eight months after a group of mothers secretly meet in the upstairs room of the Aberfan Hotel.
They have arranged for a make-up representative from Revlon to give them some beauty tips, but it has to be kept secret.
This accomplished cast superbly create each of the characters. The room is being prepared by Sian (Charlotte Gray) who is mopping the floor and trying to find a bucket to catch the water leaking from the skylight. She is the practical one.
Michelle McTernan's Marilyn is the quiet, reticent mother who has lost both of her girls and seeks solace from a medium.
By contrast, Rona is the aggressive, no-nonsense, swearing Rona, a feisty performance from Bethan Thomas, who doesn't want the money raised to be spent on a swimming pool.
Pregnant Jean (Zoe Harrison) is the vicar's wife and far more cultured and tries to persuade Marilyn to come back to the church.
Antonia Kinlay sensitively plays the altruistic Revlon Girl who also has faced a catastrophe.
As each of the individual poignant stories is revealed, you can't help but be drawn into their world and feel their pain and desperately want them to have just a moment of happiness, albeit through the hope that a lipstick may bring.
The spontaneous standing ovation from a packed audience was richly deserved.
Reviewer: Robin Strapp