The Revlon Girl
Neil Anthony Docking
Independence Shows in association with Park Theatre
Park Theatre (Park 90)
–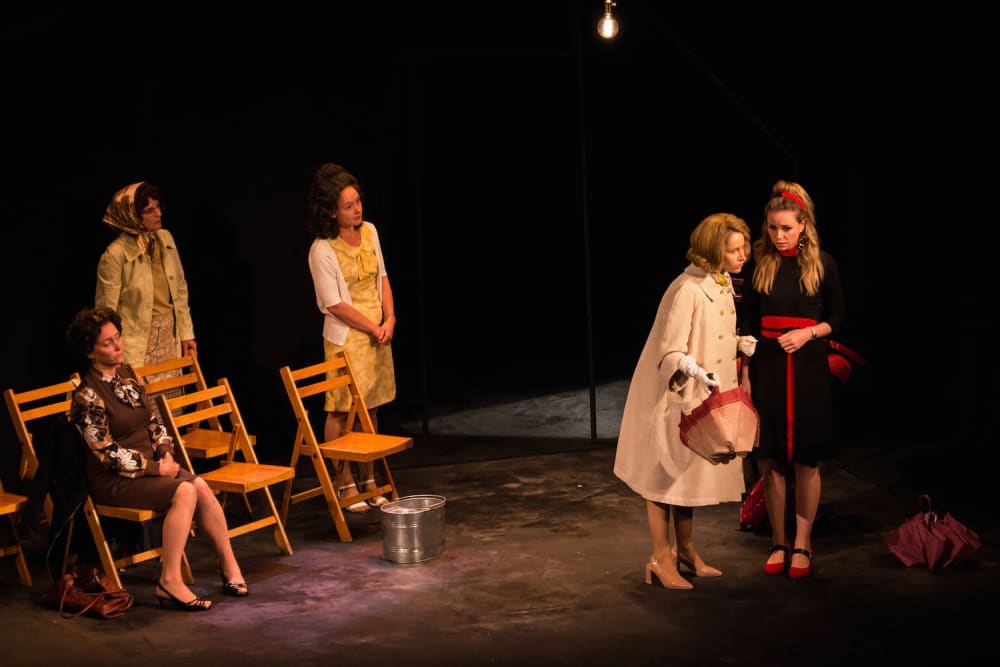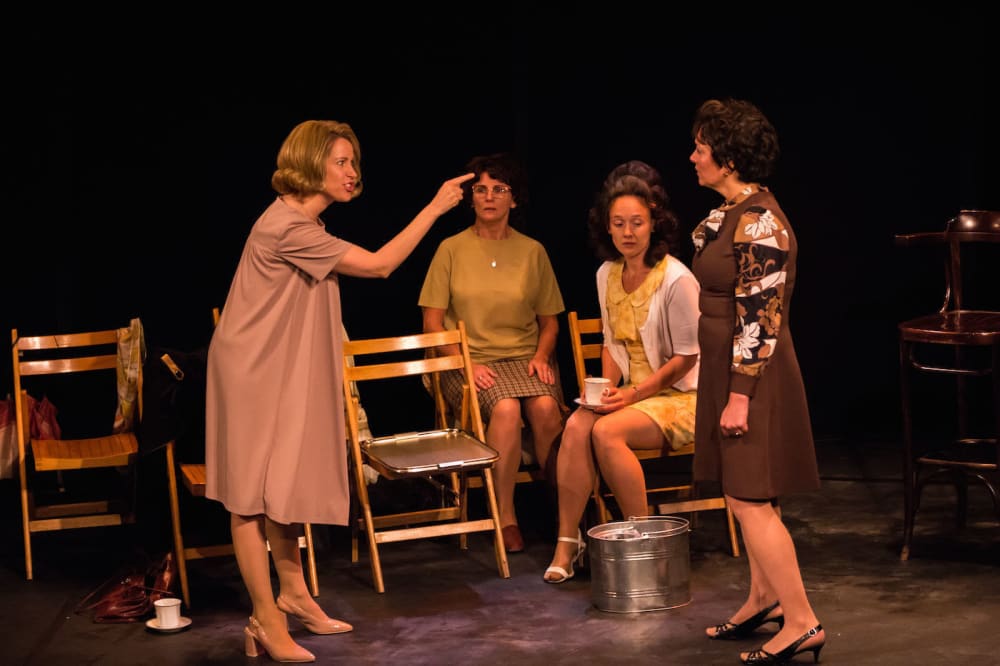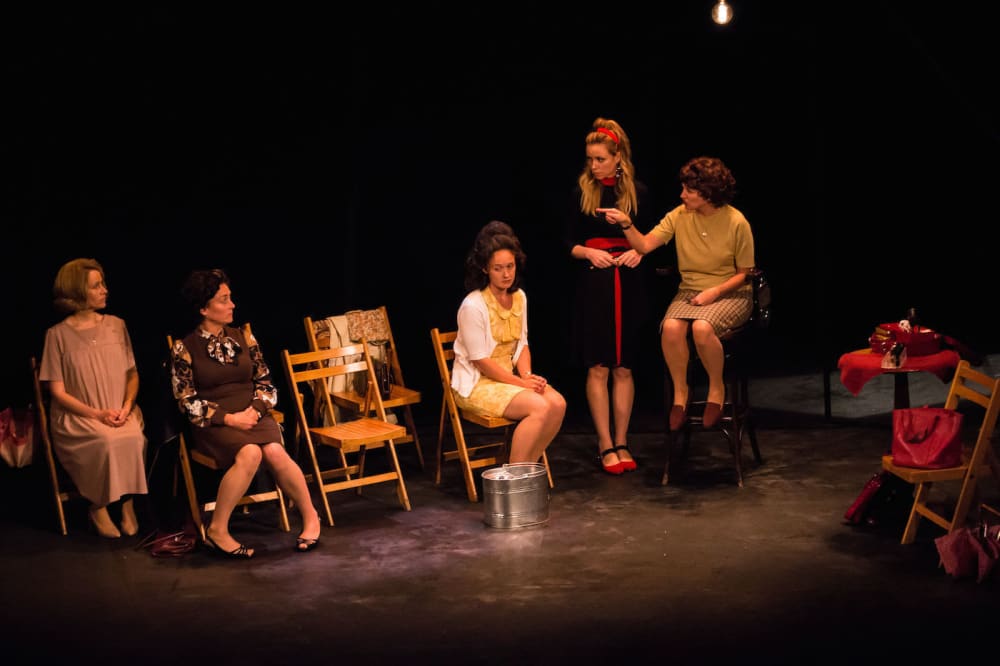 In 1966, on the mountain above the Welsh village of Aberfan, heavy rains supplementing the welling of springs beneath a huge mine spoil heap set off a landslide of 150,000 tonnes of colliery waste. It came down the mountainside, destroying all in its way and engulfing the Junior School, filling its classrooms with a mixture of mud, sludge and rubble. It killed 109 pupils and five teachers and 28 more in the village.
If your memory goes back that far, you will not have forgotten what happened at Aberfan. There is information in the free cast sheet for those who are younger so audiences will largely know about it and if you do it is difficult to judge how the play feeds into that information, though it must add an extra layer to the drama.
Neil Anthony Cocking sets his play 8 months after that terrible disaster in a fictional reworking of something that actually happened: a visit from a Revlon representative to talk about make up invited in an effort to inject some normality into lives that were still traumatised.
The situation is far from ideal for such a venture: a room over the local pub with a leaking skylight and heavy rain pounding down creating a steady drip into a bucket (when the organiser finds one). Eleri Lloyd's simple setting makes it even less cheerful with a black panel sloping across the back of the stage like a shadow of the spoil heap. When it seemed to quiver at the opening, I thought that it was going to fall as a dramatic reminder.
Concerned that others might find their meeting about make-up would be considered inappropriately frivolous, they worry about the Revlon lady's car attracting attention and want to pretend she's from the WI. Their air of guilty secrecy with Charlotte Gray's Sian rushing around setting things up and the edgy interaction between the other women creates a comedy of grudges and conflicts that go back to these women's schooldays that's at odds with their tragic losses—for they are all mothers of children who died in their schoolroom.
Only four other women turn up. They are big-mouthed Rona (Bethan Thomas), spouting swear words as she forcefully makes her views known, insecure Marilyn (Michelle McTernan), hiding herself in a headscarf, and carefully coiffed Jean (Zoë Harrison), who looks better off and, though no one mentions it, is pregnant.
These ladies are sharply characterised; Rona especially may seem OTT, but, though the effect may be funny, it reflects their still strained emotional state and their way of coping. When the Revlon Lady, reading her flowery presentation text, stops embarrassed at a passage that sounds insensitive in the circumstances, the play moves deeper into expressing the grief and the anger.
There is an especially passioned speech from Rona refusing to queue now after having waited in line to identify the dead, attacking the idea of using appeal money to build a swimming pool when the children to use it are all dead. She wants to get away. "I'm sick of walking down the street and seeing myself," she says: seeing the same look.
There's a moving account of a father digging through the mud account to free living children then dead bodies, finally finding his own son. There is Jean who, having conceived another child days before the disaster, is angry at a god who gives one child but takes the other. The others are jealous of her coming new baby. In one of the play's most moving and heartfelt moments, Marilyn, desperate to reawaken her husband's interest, admits, "I want another baby, but first he has to touch me."
It is a rather obvious contrivance that the Revlon Lady (her name eventually revealed as Charlotte) loses her professional composure and tells of her own loss, but the directness of Antonia Kinlay's performance overcomes that.
Director Maxine Evans lines up the ladies to listen and watch a demonstration awkwardly placed alongside of them but that makes it possible to direct the play's impact full at the audience as it negotiates laughter-laden tragedy, human reality, in an 80-minute single act followed by a brief coda that caps it.
Reviewer: Howard Loxton