The Rise and Fall of Little Voice
Jim Cartwright
Theatr Clwyd
Theatr Clwyd
–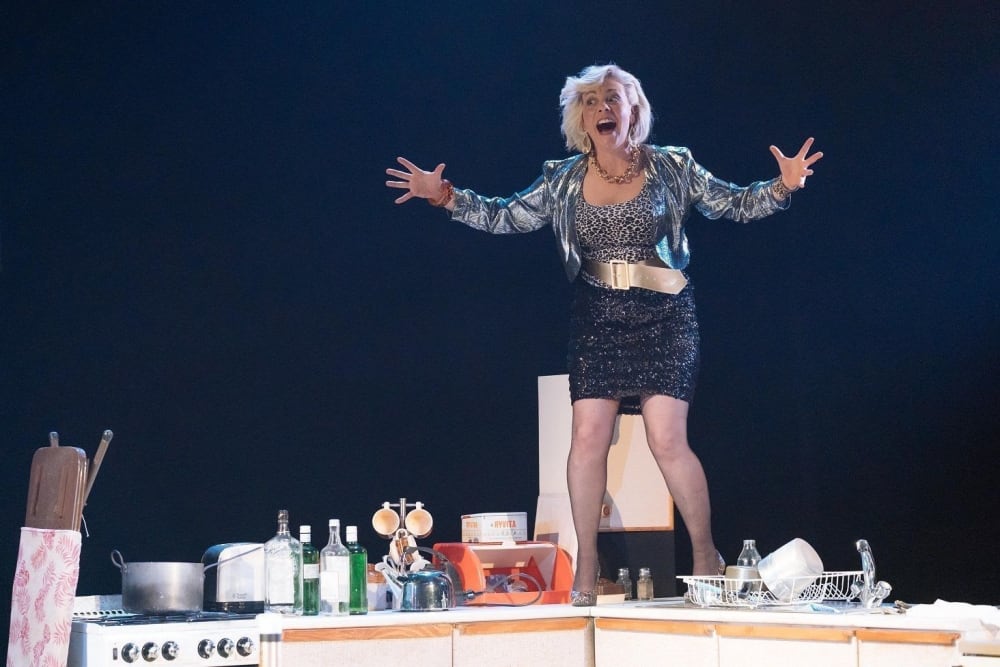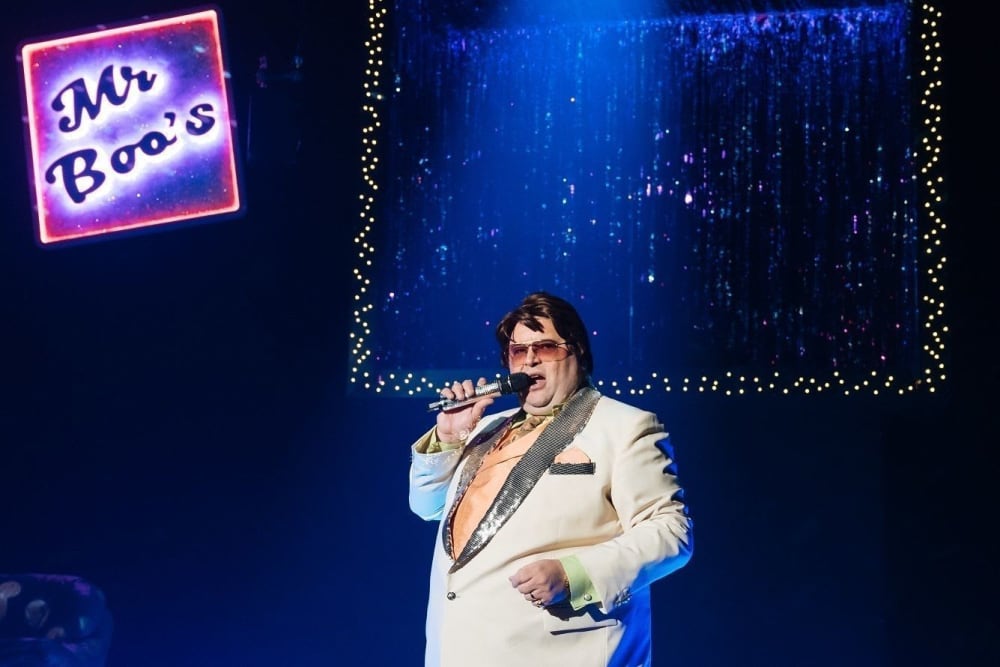 Jim Cartwright's endearing and abrasive Northern fable is twenty-five years old now, but this vibrant Theatr Clwyd revival demonstrates makes it seem as fresh as ever. Director Kate Wasserberg has assembled a cast that work so well together the roles could have been written specifically for them and she delivers a production that is moving and truly memorable.
The story of the painfully shy girl trying to cope with the loss of her father by playing and memorising his beloved record collection is one that tugs at the heartstrings anyway. However, when you throw in the bellicose and bullying mother and a seedy showbiz agent desperate for a break, you have the ingredients for an engrossing theatre experience and that is just what this production delivers.
Nicola Reynolds is quite simply a tour de force as Little Voice's mother, Mari Hoff. A self-absorbed, drunken, boorish and spiteful character, she elicits little or no sympathy but Reynolds produces a performance of such energy they could remove all wind turbines from North Wales and simply harness her as an alternative energy source.
She bounces brilliantly off Victoria John's superbly silent Sadie and their joint dance routine to "It's Raining Men" is an absolute treat that has the audience in stitches. In fact, the audience is so engaged they even applaud set changes but, in fairness, the transformation of the stage from the dismal home of Mari and Little Voice, with the bedroom of LV seemingly suspended above the stage, into the sparkling nightclub of Mr Boo is an impressive testament to the quality of the design of Amy Jane Cook.
There are a number of superb comic moments provided by Joseph Tweedale as Billy, the eternally shy telephone engineer who has fallen for Little Voice and who is destined to play a heroic role later. Simon Holland Roberts excels as the seedy and greedy Ray Say, the showbiz agent who is dating Mari and believes that Little Voice could be the discovery that makes his career. You always know you are in safe hands with Christian Patterson but his performance here as Mr Boo is exceptional with a song and dance routine that will live long in the memory.
However, pride of place must go to Catrin Aaron, whose portrayal of the fragile and timid talent that is Little Voice is outstanding. Ranging from the reclusive bedroom dweller to the force of nature that can reproduce the voice of singers such as Shirley Bassey and Judy Garland, Aaron's presentation is superb and a true highlight in a production that sparkles throughout. The standing ovation it received was well deserved and an indication that this will be a very popular ticket for the duration of its run in Mold.
Reviewer: Dave Jennings