The Rise and Fall of Little Voice
Jim Cartwright
Derby Theatre
Derby Theatre
–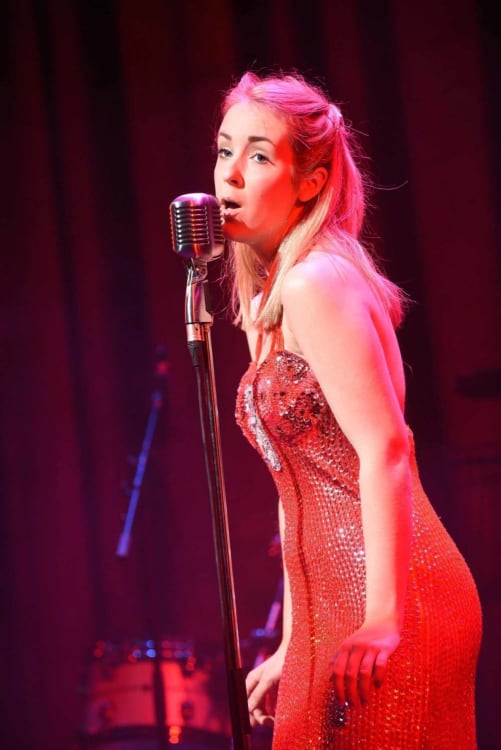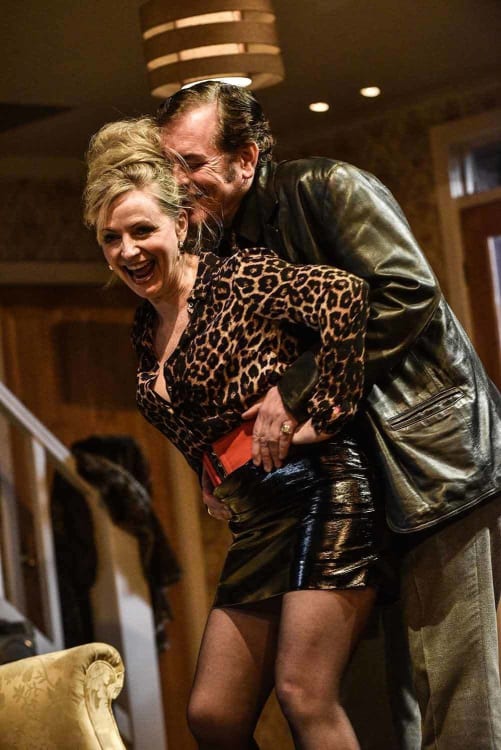 The temptation for anyone directing Jim Cartwright's 1992 comedy drama The Rise and Fall of Little Voice is to convince the cast they need to give full-on performances and make their larger-than-life characters as flamboyant as possible.
There have been over-the-top versions of the production during the past two decades, many of which have been critically acclaimed. But Sarah Brigham, Derby Theatre's artistic director, has adapted a different approach: her actors show restraint which means the full extent of the comedy and poignancy in Cartwright's script come to the fore. The result is a show that is destined to be a best-seller.
The Rise and Fall of Little Voice is a story of a reclusive girl nicknamed Little Voice (LV) who retreats into herself and spends her time listening to LPs. She inherited her father's record collection and is able to sing just like her heroines.
Finding the right cast for The Rise and Fall of Little Voice can be difficult: the actor playing LV has to be someone who can act as well as impersonate the great—and not so great—singers of the past.
Brigham has come up with a future star in Rebecca Brierley who is making her professional stage debut. She has a remarkable voice when performing songs by Shirley Bassey, Marilyn Munroe, Judy Garland and Edith Piaf. She also sounds as though she has a distinctive voice of her own, although she does not get the opportunity to showcase it until right at the end. She can also act, portraying LV with a touching vulnerability.
She has been a backing vocalist for Alfie Boe and Katie Melua; before long she will no doubt be a headline act herself.
LV's mother, the brash, selfish, man-hungry, common Mari, is played to perfection by Tracy Brabin. Her leopard-skin tops and short skirts coupled with her determination to have a good time mean the role could quite easily turn into a caricature. But Brabin gives Mari realism and credibility.
Kevin McGowan gives an impressive performance as Ray Say, the agent who is moving into artiste management and sees Little Voice as his opportunity to enter the big time. McGowan is convincing in his portrayal of a chancer whose motives towards Mari appear genuine right up until the time he reveals there is no place for Mari in his drive to make LV a commercial success.
Sue Vincent gives a delightful display as Sadie, Mari's overweight friend who stands by her no matter what. She has a range of facial expressions which show she is an accomplished actor. Mari describes Sadie as "all lard and love"—a touching tribute.
Tracy Brabin and Sue Vincent earn deserved applause for their cleverly choreographed and funny dance to the Jackson 5's "I Want You Back".
There is good support from Ged McKenna as the club owner Mr Boo and Tom Meredith as Billy, the quiet telephone engineer who befriends LV.
Designer Dawn Allsopp has come up with a fabulous set, a terraced house on two levels which revolves to reveal Mr Boo's club. The home is surrounded by a black vinyl record; its symbolism of characters being stuck in a groove is particularly significant.
This is a brave, ground-breaking version of The Rise and Fall of Little Voice which succeeds on all fronts. A smash hit.
Reviewer: Steve Orme