The Rise and Fall of Little Voice
Jim Cartwright
Kings Theatre, Edinburgh
–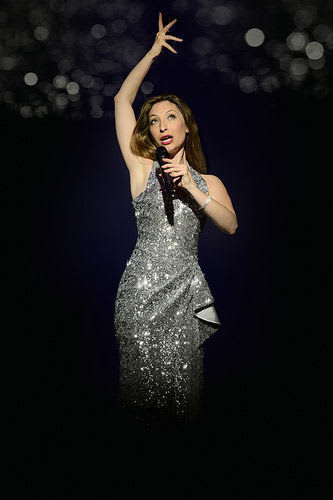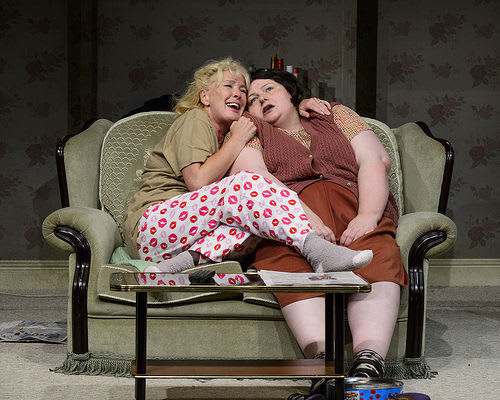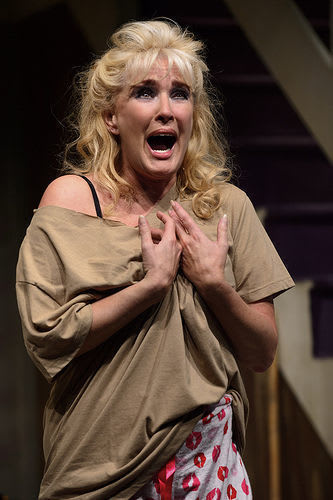 The King's Theatre has recently been beautifully refurbished. Perhaps they should have left it just a little dilapidated, for the decaying Northern night club run by equally past-it entertainer Mr Boo. However Mr Boo (Duggie Brown) and his talentless assistants manage to lower the tone to that of a grim entertainment club by themselves quite succesfully.
The play's other setting is the equally run-down house of Mari Hoff (Beverley Callard) and her daughter nicknamed 'Little Voice' (Jess Robinson). Callard as the loud, overbearing and tragic mother and Robinson as the mousey, secretly silver-tongued daughter both give great but totally contrasting performances.
Cartwright's play has aged incredibly well. I remember seeing it in the cinema about 14 years ago and on stage about 10 years ago. Not perhaps a terribly long period of time, but over that period there has been definite rise in prominence of the TV talent show. Cartwright rubs the audience's noses in the grubby side of the entertainment industry and the exploitation of talent for money.
Robinson is already an accomplished mimic in Dead Ringers (BBC1) and a singer with the Segue Sisters; here she combines both perfectly with her extraordinary renditions of star performances: Monroe, Piaf, Garland and Lulu and many more. She stages the most dramatic ugly duckling regeneration, transforming from her pajama-ed, housebound girl who is practically mute to a dazzling glittery diva whose quickfire medley brings the house down.
As great as this act is, the real drama is in the tragic of triangle of mother, daughter and Ray Say (Philip Andrews), the wiry talent agent looking for his big break. Both Callard and Andrews managed to draw out the comedy from these desperate characters, but also keep the action real and show the darker side of their characters as the play progresses.
The women certainly steal the show, and that's not a criticism of Andrews—who is playing the role because Joe McGann is indisposed. He made the role very much his own. The Hoffs and Sadie (Sally Plumb) get to have the most fun and the men seem somewhat drab in comparison.
Robinson's diva-esque star turn in the club is so strong it might seem perhaps too good. This contrast, though, with what Mari calls the "crappity" house and club is what the show is all about: a diamond in the rough.
Reviewer: Seth Ewin