The Rise and Fall of Little Voice
Jim Cartwright
Aria Entertainment and Glass Half Full Productions with Bonnie Comley and Stewart F Lane, Neil Gooding Productions and Tiny Giant Productions
Northcott Theatre, Exeter
–

Listing details and ticket info...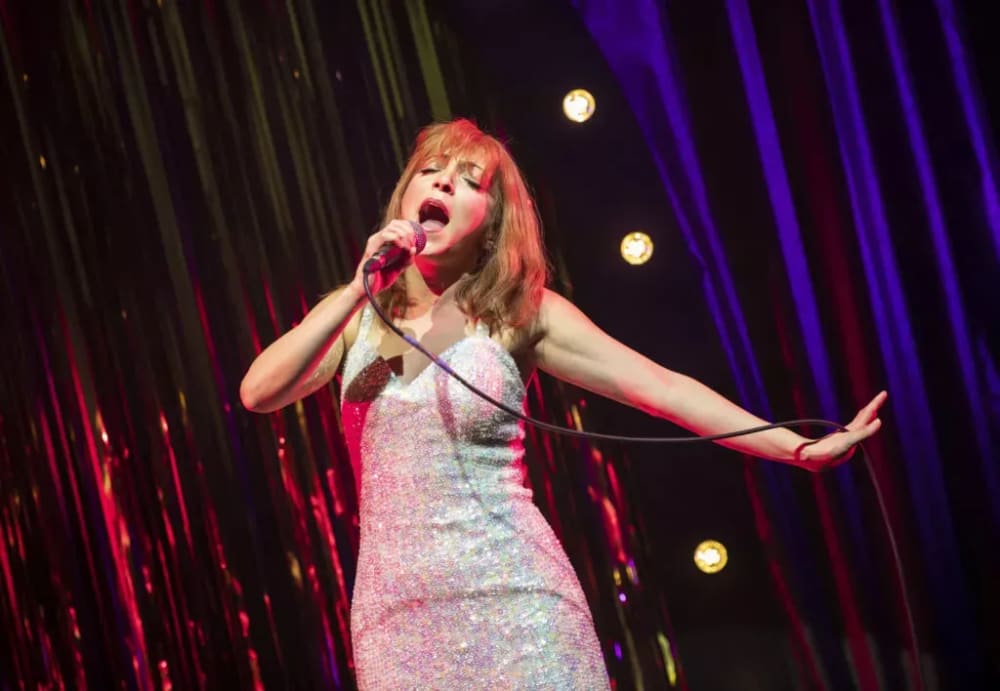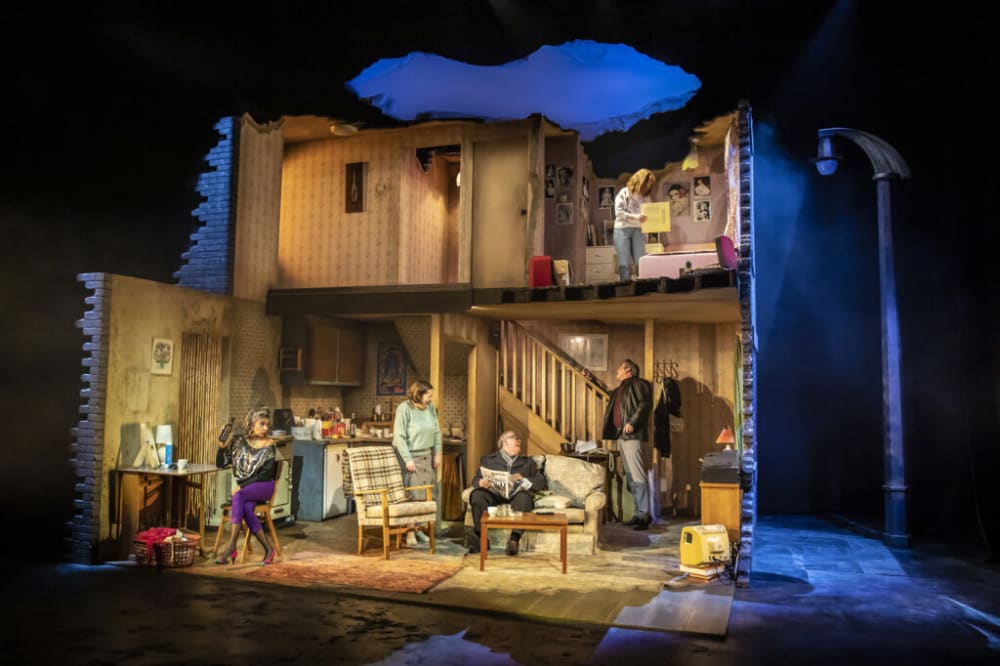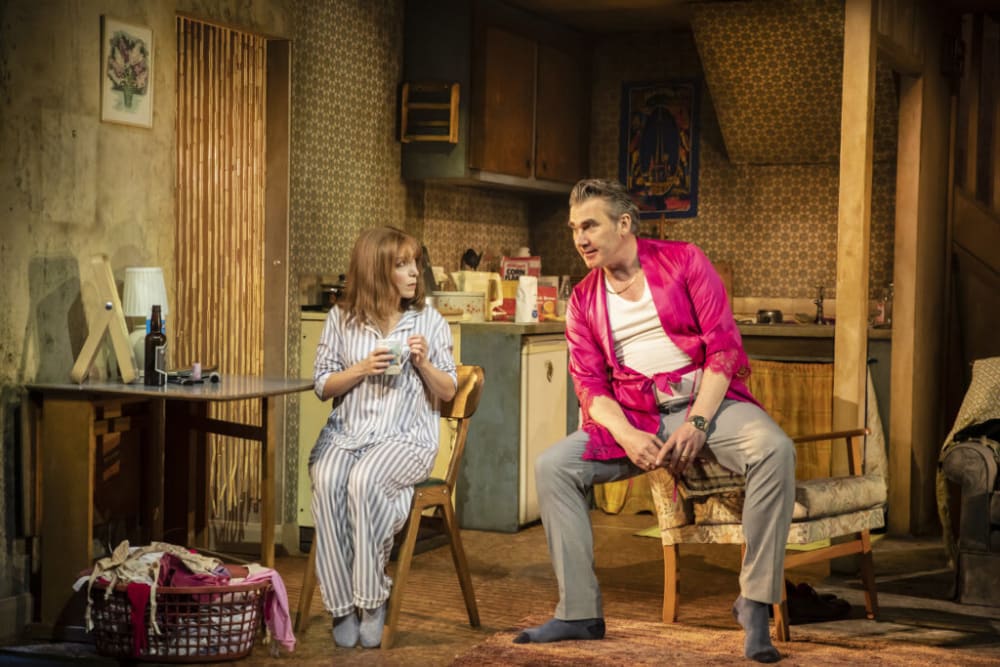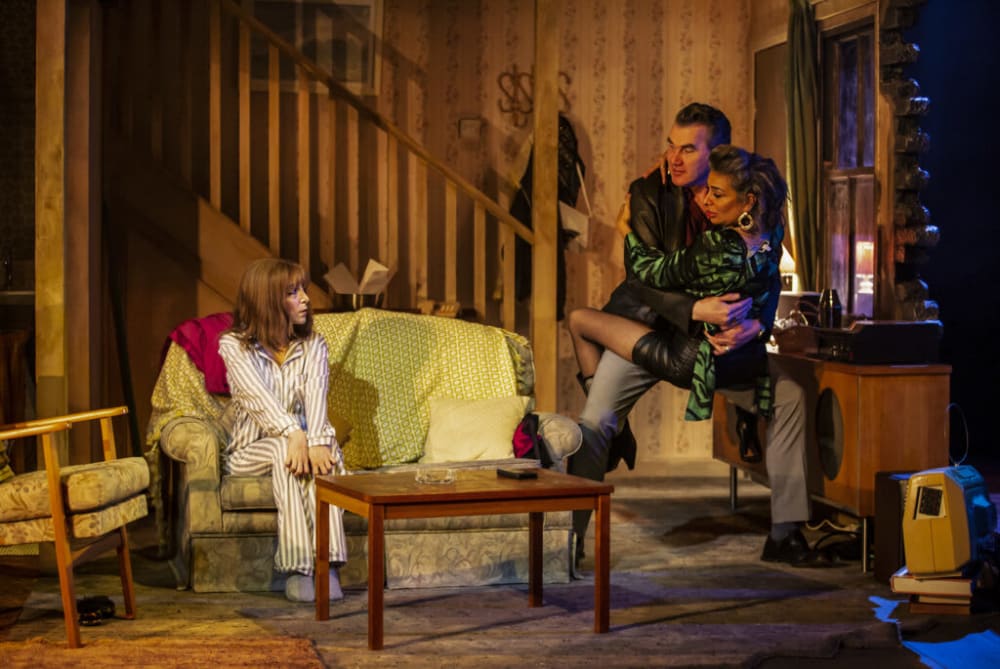 Diminutive impressionist, singer and actor Christina Bianco has big boots to fill as Little Voice—the part written for Jane Horrocks in the brilliant film of the same name.
But fill them she does, with blistering renditions of myriad divas, complete with mannerisms, from Shirley Bassey and Edith Piaf, through Judy Garland and Liza Minelli to Barbra Streisand and Julie Andrews with many, many more between.
With the Horrocks, Brenada Blethyn, Michael Caine and Ewan McGregor 1998 film firmly in my Top 10, I admit I was a tad sceptical how much I would enjoy this outing but, once I shook off the comparisons during a quite slow but short first half, there is much to admire.
The tremendous Shobna Gulati (Dinner Ladies' Anita and Corrie's Sunita) verges on over-the-top (but doesn't quite go over the edge) as livewire manhunting mum Mari exuding a mist of lacquer and liquor, resplendent in her blingy clobber and stilettos, whose rollercoaster emotions and personality defects dominate both her reclusive daughter and loyal friend Sadie—she of the pop socks, cat food-smelling armpits and sweet tooth (Fiona Mulvaney giving a fine touch of pathos and comedy).
Corrie and Emmerdale and various other soaps regular Ian Kelsey is Mari's love interest, northern Del Boy Ray Say with slicked back hair, a raspberry-razor tongue and a pretty bare signing list—a shaggy poodle and two past-it strippers—as talent scout and would-be agent. Believing all his Albert Halls have come at once upon hearing LV warbling from above, dreams of bungalows, gravel drives, fame and fortune set a rise and fall trajectory.
Two-time Drama Desk Award nominee and YouTube sensation Bianco (The Imitation Game / Ru Paul's Drag Race / Funny Girl) is convincing as the timid LV, hiding in her bedroom with her beloved departed father's record collection, venturing downstairs occasionally to risk the putrid fridge, tidy away her slovenly mother's bottles or pick her up from her drunken stupor on the floor.
Coerced into performing—in the dark—at he-who-has-left-no-tonsil-unturned-in-his-search-for-talent Mr Boo's (William Ilkley) brutal working men's club, the palpably painfully shy LV crashes, rises and crashes, only to rise once more from the ashes and broken records to find herself. Helping her to discover her own voice is fellow introvert Billy (Shobna's son Akshay Gulati) whose own illuminated hopes and dreams are fulfilled as he bravely breaks out of his blacked-out shed and into the limelight.
Nic Farman's crackling lights and Sara Perks's set are a triumph. The cutaway two-storey terrace house is clever and realistic with period phone, telly and record player, saggy curtained kitchen units and grubby sofa while a simple drop down shiny fluttering arch and Hollywood bulbs transport us to Mr Boo's and a fabulous 10-minute medley of the female greats.
Some pacing issues but a tumultuous journey from comedy to cringe, quietness to the raucous. Worth a look.
Reviewer: Karen Bussell