The Rite of Spring
Igor Stravinsky
Opera North in association with Phoenix Dance Theatre
Grand Theatre, Leeds
–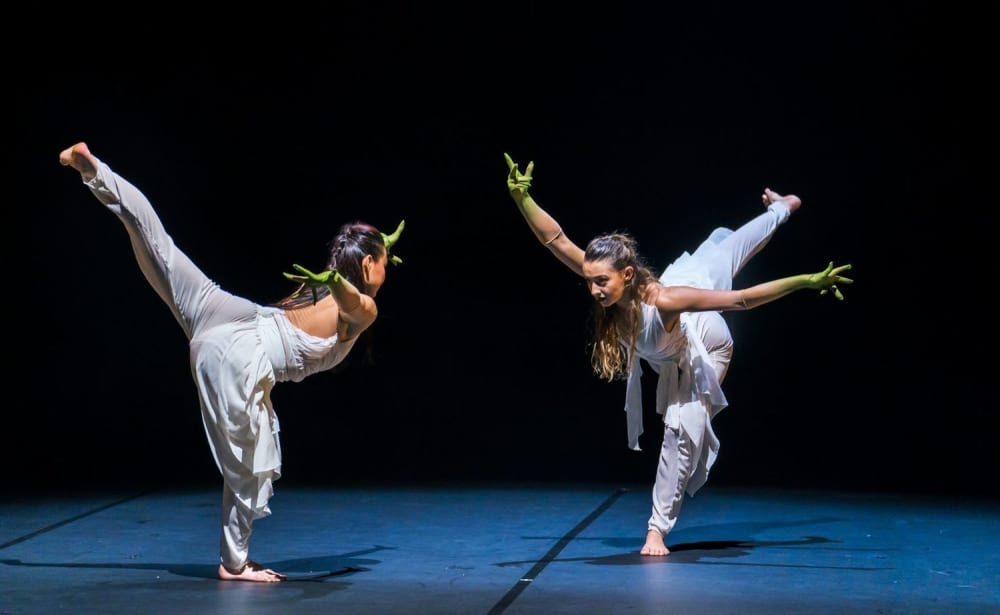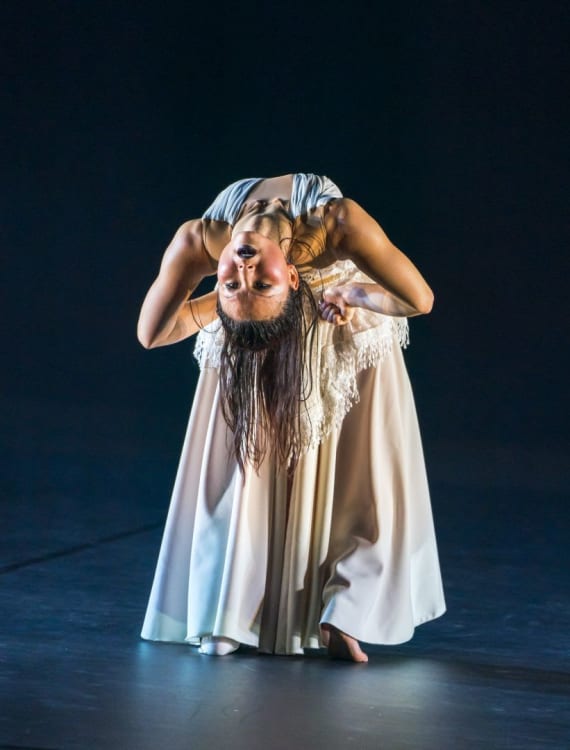 There were riots at the Ballets Russes première of Igor Stravinsky's The Rite of Spring on 29 May 1913 at Le Théâtre des Champs-Elysées in Paris. The audience found the abrasive score too challenging and hissed, shrieked, howled, shouted abuse, spat, punched and slapped each other. The din was so loud the dancers could not hear the music.
One hundred years, later Mariinsky Theatre recreated Vaslav Nijinsky's choreography and Nicholas Roerich's set designs and richly coloured costumes. I felt I was watching a museum piece. It was fascinating.
Nijinsky's Rite takes place long, long ago, in ancient Russia, in prehistoric, primitive, pagan times. In the first act, "The Adoration of Spring", two tribes circle each other. In the second act, "The Sacrifice", the women dominate and the Chosen One dances herself to death.
The peasants are hunchbacked, pigeon-toed and have turned-up, bent knees; their heads loll, their hair is plaited. Shaking their fists, jumping, stamping, they look like animated, painted dolls.
Igor Stravinsky makes exceptional demands on musicians and dancers alike.
The Rite of Spring has inspired many choreographers since 1913: Maurice Béjart, Kenneth MacMillan, Glen Tetley, Pina Bausch, Shen Wei, Michael Keegan-Dolan and many more, including the dinosaur sequence in Walt Disney's 1940 animated cartoon Fantasia.
The latest version is a Haitian vodou (sic) initiation choreographed by Haitian-born Jeanguy Saintus. Characters from Haitian folklore come to tell their story of ritual, ceremony and celebration. The major surprise is there no sacrifice and no dance to death.
Opera North in association with Phoenix Dance Theatre filmed the Saintus version at Grand Theatre, Leeds, in 2019. It is the least exciting version I have seen.
The choreographic flow is completely ruined by the decision to film the orchestra as well. The constant jump-cuts from the dancers to the musicians and back are very distracting and very irritating. So too are the aerial Busby Berkeley-like shots. The film needs to be re-edited.
Saintus's The Rite of Spring can be watched on the OperaVision channel.
Reviewer: Robert Tanitch