The Rocky Horror Show
Richard O'Brien
Howard Panter for Trafalgar Theatre Productions
Sunderland Empire
–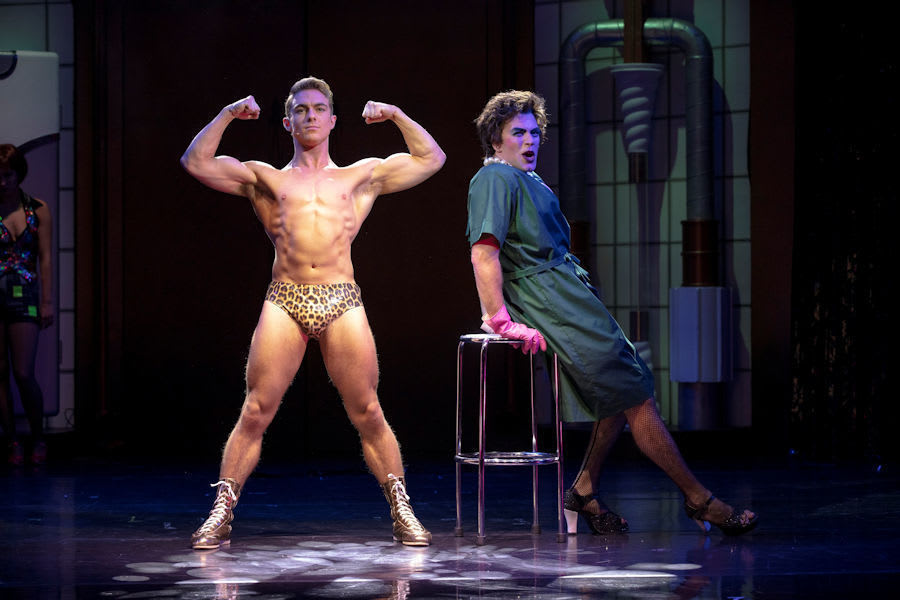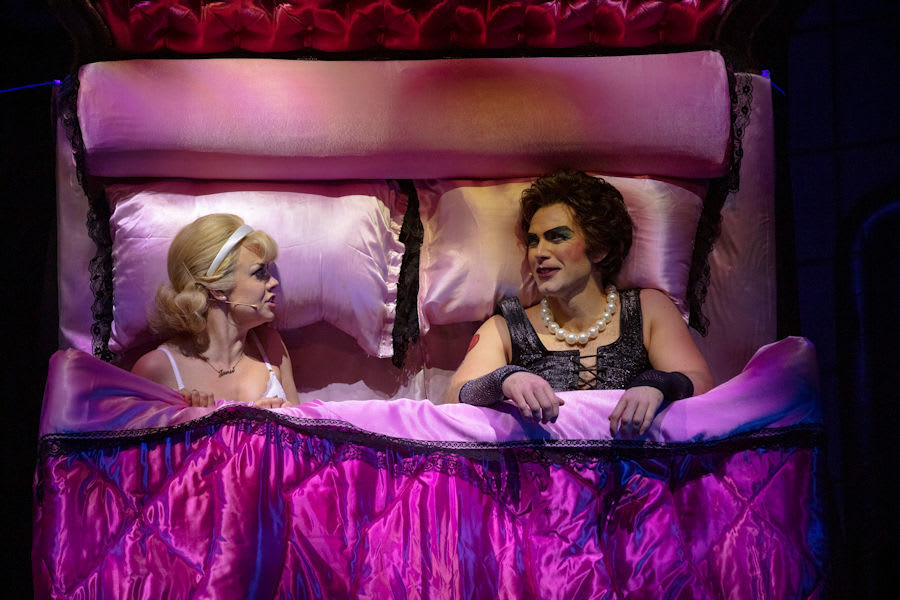 46 years! 46 years (bar a few months) since The Rocky Horror Show was first performed in the tiny (about 80 seats) Royal Court Theatre Upstairs. Since then it's become a cult classic. Is there anyone who hasn't seen it?
Well, actually there is. Two of them were at the Empire last night. They were an elderly couple (i.e. my generation, although, to be honest, probably a bit younger) and, when one of their friends asked what they thought, the man said, "it's mental!" and then, "it's great!" whilst the woman stood with a slightly bemused smile and nodded her agreement.
Two new fans to join those who packed the 2,000-seater theatre on the first night of its Sunderland run.
And the fans were out in force in their basques and fishnet stockings, their yellow top hats and fishtail coats, their lab coats and all the other Rocky Horror paraphernalia. They were there to cheer—a huge roar went up when the house lights started to dim, but then they came up again and the roar died away; they were there to heckle and make their contributions to the fun (which they did every chance they got) and they were there to do the "Time Warp"—and they did it at every conceivable opportunity. At the curtain call, the entire audience was on its feet—"doing the Time Warp again."
Do I really need to outline the story of how, during a massive storm, engaged couple Brad and Janet's car breaks down and they go for help to a creepy castle inhabited by Frank N Furter from the planet Transexual Transylvania who, with his minions, is creating new life in the form of Rocky, who is muscled, oiled and tanned, so unlike Frankestein's creation? Of course I don't.
Since that first production in 1973, there has been a huge revolution in theatrical technology, especially lighting, with the invention of moving intelligent lights, LEDs and advanced computer control of lighting and of set, and this production takes full advantage of them all, whilst still retaining some of the lowest of low tech, like that staple of every working men's club since the fifties, the glittery slash curtain. A gesture, perhaps, in the direction of the wobbly and somewhat basic sets of the original 1950s sci fi B-movies on which the show is based?
But there is no spraying of the audience with water pistols. One does wonder if Health and Safety has gone a bit too far?
I saw it for the first time in 2006 and, while this production has a different set designer and choreographer, the main creative team are the same, including the director, Christopher Luscombe. Why change a winning team, even nearly 13 years later?
(But even with a new choreographer "The Time Warp" remains the same. Changing it would be sacrilege!)
The performers have changed frequently, of course, and this cast—which includes Stephen Webb as Frank N Furter, Joanne Clifton (Janet), Ben Adams (Brad), Kristian Lavercombe (Riff Raff) and Dom Joly as the Narrator—maintains the high standard of performance and the sheer fun which is the show's trademark.
I really can't see any reason why it won't still be around and pulling them in another 46 years!
Reviewer: Peter Lathan