The Rose of Jericho
Alex Martinez
Theatre Ortas
theSpace @ Surgeons Hall
–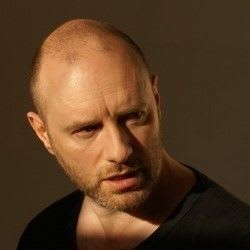 Stepping onstage with a vigorous swagger and barely suppressed levels of energy, Kevin Hely opens The Rose of Jericho by urinating against a wall, then launching into a self-deprecating tale of his life.
It's an occasionally funny and often shocking story of abuse, violence and deep-rooted fear and anger at the world, moving from a youth spent cowering from an abusive father to an adolescent smeared in illicit, meaningless sex and drink before growing to a man, lost to himself in the military machinery.
The play is a tour-de-force of entrancingly captivating story, moving and frightening by turns.
Kevin Hely is sublime as the emotionally volatile and tautly restrained ex-soldier, looking back on his youth and upbringing with a hint of guilty shame and a festering pain in the depths of his eyes.
His subtle underplaying of the role raises the piece above the parapets of mediocrity into brilliance.
Reviewer: Graeme Strachan