The Rubenstein Kiss
James Phillips
Nottingham Playhouse Theatre Company
Nottingham Playhouse
–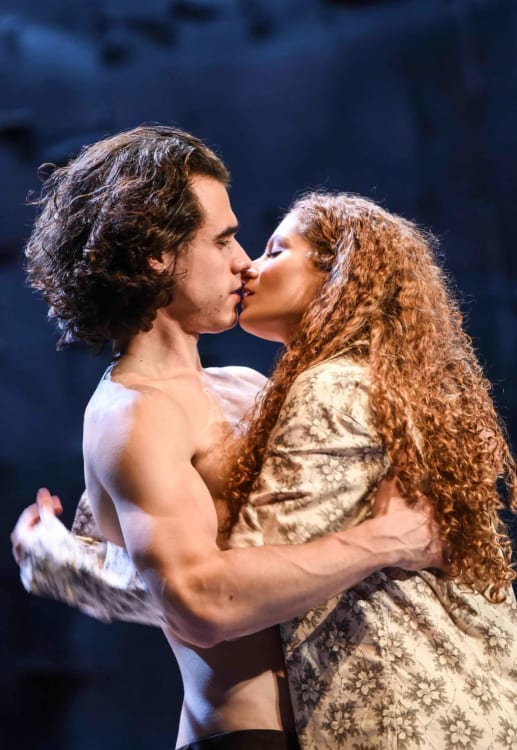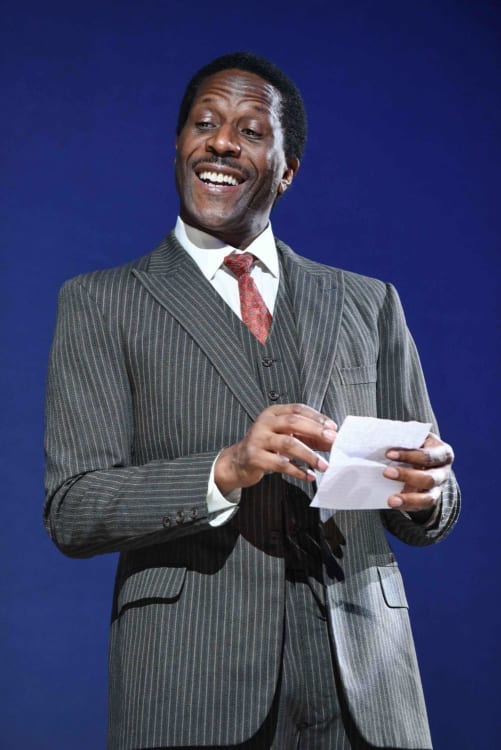 James Phillips felt he was destined to write The Rubenstein Kiss: he became fascinated with a picture of Ethel and Julius Rosenberg kissing in the back of a police van and when other writers refused to tell their story, he decided to pen it himself.
The Rosenbergs were an intelligent, outspoken, Jewish-American communist couple who were the only US civilians executed for conspiracy during the Cold War. They were accused of disclosing secret information to the Russians that enabled the Soviet Union to detonate an atomic bomb in 1949.
Testifying against them at their trial was Ethel's brother David Greenglass. The Rosenbergs continually claimed they were innocent and Greenglass was lying; a campaign to clear their names lasted well into the 1990s.
The Rubenstein Kiss premièred at the Hampstead Theatre in 2005 and won both the John Whiting Award and the TMA award for best play. It has taken on greater relevance because earlier in 2015 the Rosenbergs' two sons appealed to President Obama to have their mother posthumously exonerated for her crimes.
The Rosenbergs do not appear in the play; instead Phillips creates a couple, Jakob and Esther Rubenstein, who are based on the Rosenbergs so that the playwright can take liberties. As he says in the programme, a writer's responsibility is to human truth rather than historical fact.
In The Rubenstein Kiss, Phillips introduces two young people who meet in 1975 in an art gallery which has an exhibition of Icons and Images of the 1950s. They are not interested in Marilyn Monroe nor James Dean but are captivated by an image of the spies kissing. Both youngsters are struggling to find their identities and are obsessed with finding out the truth about what motivated the Rubensteins.
Simon Haines (Matthew) and Gillian Saker (Anna) impress as the young couple who pursue the truth for different, life-changing reasons.
Joe Coen and Katherine Manners give riveting performances as Jakob and Esther Rubenstein who do not want to tell a lie just to save themselves from the electric chair. There is empathy for their situation; their conviction to fight for what they believe in is inspirational.
There is also sympathy for Esther's brother David Girshfeld and his fiancée Rachel Liebermann, sensitively portrayed by Mark Field and Ellie Burrow. They may appear as villains, David allegedly betraying his sister to protect his wife, although that is to simplify a situation which can never be described as black and white.
Cornell S John does not appear until after the interval and gives a chilling portrayal of inquisitor Paul Cranmer who uses the ultimate threat to try to persuade Jakob Rubenstein to confess.
Apart from a couple of places where the action is slightly drawn out, Zoe Waterman's production sizzles with tension and confrontation. Bronia Housman's design, with the mushroom cloud of an atomic bomb always present, is threatening and prophetic.
It seems strange that The Rubenstein Kiss is only now having its regional première. It is a poignant, powerful and at times distressing play which is a worthy and integral part of Nottingham Playhouse's Conspiracy Season.
Reviewer: Steve Orme