The Rubenstein Kiss
James Phillips
Devil You Know Theatre Company
Southwark Playhouse (The Large)
–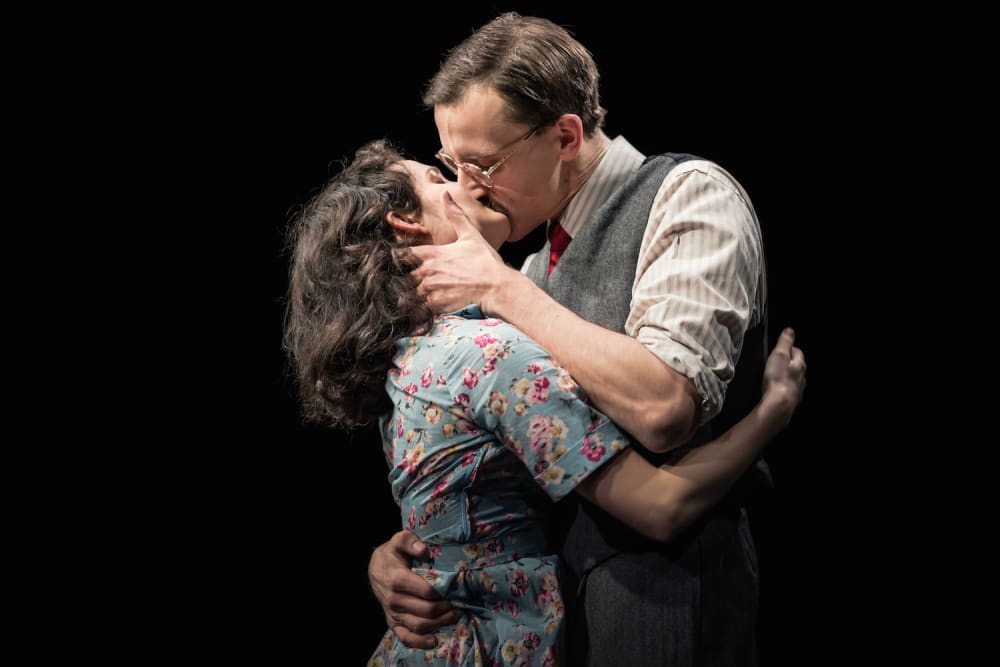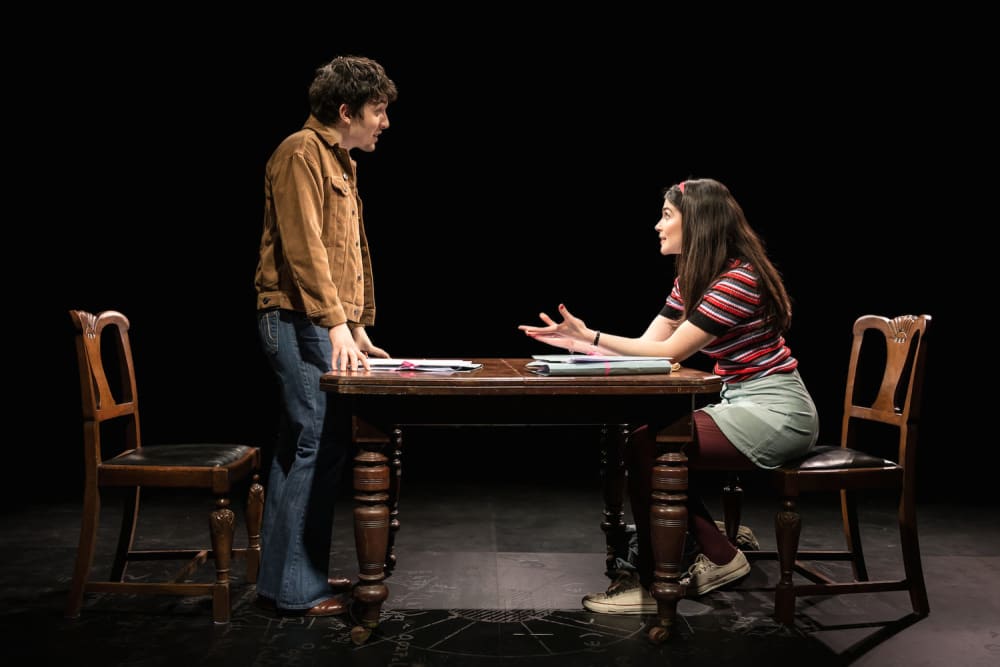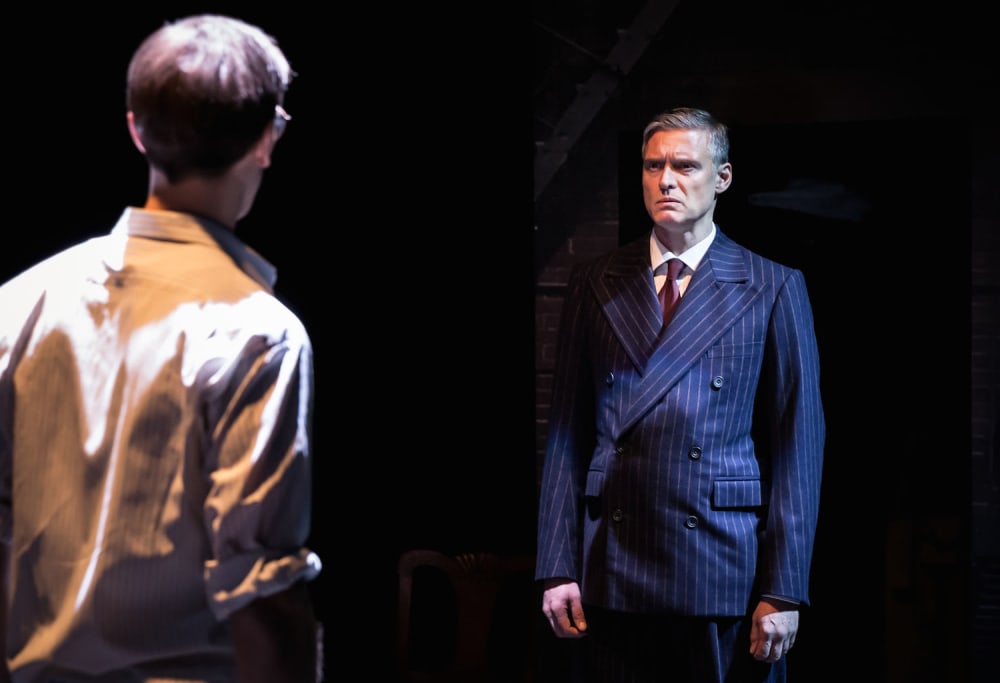 In June 1953, in Sing Sing prison, Julius and Ethel Rosenberg went to the electric chair. In 1951, though claiming their innocence, they had been found guilty of espionage and it was then, before being taken to prison, they were photographed in a farewell embrace. In the era of McCarthy anti-communist witch hunts, their case attracted world attention and demonstrations against execution.
This play, getting its first London revival since its 2006 Hampstead première was inspired by the Rosenbergs' story and presents a similar pair of idealistic Jewish communists, Jacob and Esther Rubenstein, charged with passing atom bomb secrets to Moscow during World War Two (when Russia was then an ally).
It begins decades later when, in an art gallery, young trainee lawyer Matthew and history teacher Anna start talking in front of a similar photograph of the Rubenstein's kissing and begin to fall for each other.
Both are impressed by the photo and show an interest in this case from the past and the action then moves back to the 1940s and the Rubenstein's apartment where Esther is singing an operatic aria while laying the table for supper. Thereafter, scenes alternate between the 1970s and the '40s and '50s with a flickering light and the crackle of electrical discharge accompanying the transitions as a constant reminder of the Rubensteins' fate.
Harry Profitt is a bespectacled Jacob capturing his honest and earnest idealism, his beliefs born of the world he has grown up in, while Ruby Bentall's Esther has an even more open innocence. They are a product of the '30s: Esther's brother David (Sean Rigby), hearing her singing in Italian, calls it the language of Fascists. His girlfriend Rachel (Eva-Jane Willis) talks of her father's ten years of unemployment.
It is David, who as an army sergeant was posted to the New Mexico desert and witnessed first atom bomb tests, who incriminates Esther and Jacob. The Rubenstein Kiss is about family as well as political loyalties and in the next generation Matthew and Anne, who obtain trial transcripts as part of their research and turn out to be much more involved than they first seem.
FBI interrogator Paul Cramer (Stephen Billington), tall, gently spoken but unflinching, comes to respect the Rubensteins—his head honcho Hoover calls him "Paul the convert"—but is the evidence he produces for the Matthew and Anna convincing? The play doesn't definitively settle the argument and it is as much about belief, love and personal betrayal as a possible miscarriage of justice.
Dario Coates is forceful as Matthew and Katie Eldred, making her theatre debut, an intelligent Anna, though she sometimes needs more projection in this space.
Director Joe Harmston stages it in traverse, the ends framed by images of apartment fire escapes with arches leading through to a scullery on one side, a lobby with a coat rack on the other and just a table centre stage (hardly noticed beneath it the floor chalked with nuclear formulae) and chairs brought on. With characters still on stage as the next scene begins, it moves swiftly and simply.
James Phillips perhaps overloads his script with significant links: for instance, not only was David at Los Alamos but he kept nuclear material as a souvenir, Rachel then lost her baby; Esther's favourite opera Madame Butterfly not only has an American behaving badly but is set in Nagasaki; Anna makes a long reference to Miller's The Crucible.
Whatever the rights and wrongs of this fictional case or that of the Rosenbergs, you can't help, like the FBI agent, end up feeling respect for the personal integrity of the Rubensteins. As the play says, "I think he was a believer, a believer who fought. Men like that change the world."
Reviewer: Howard Loxton