The Sacred Flame
W Somerset Maugham
English Touring Theatre
Nuffield Theatre Southampton
–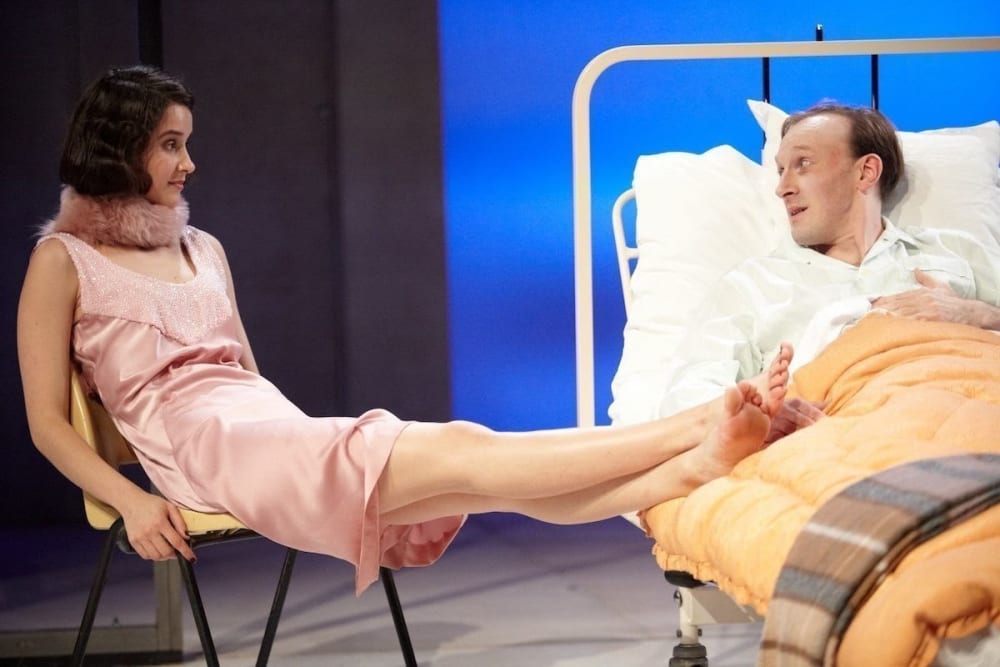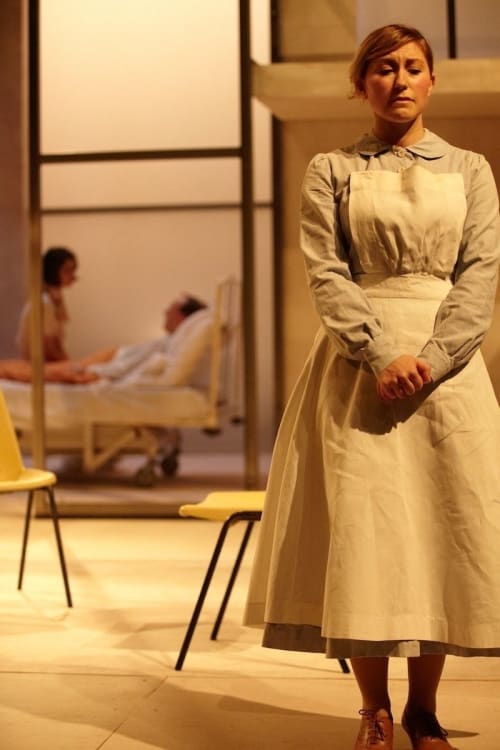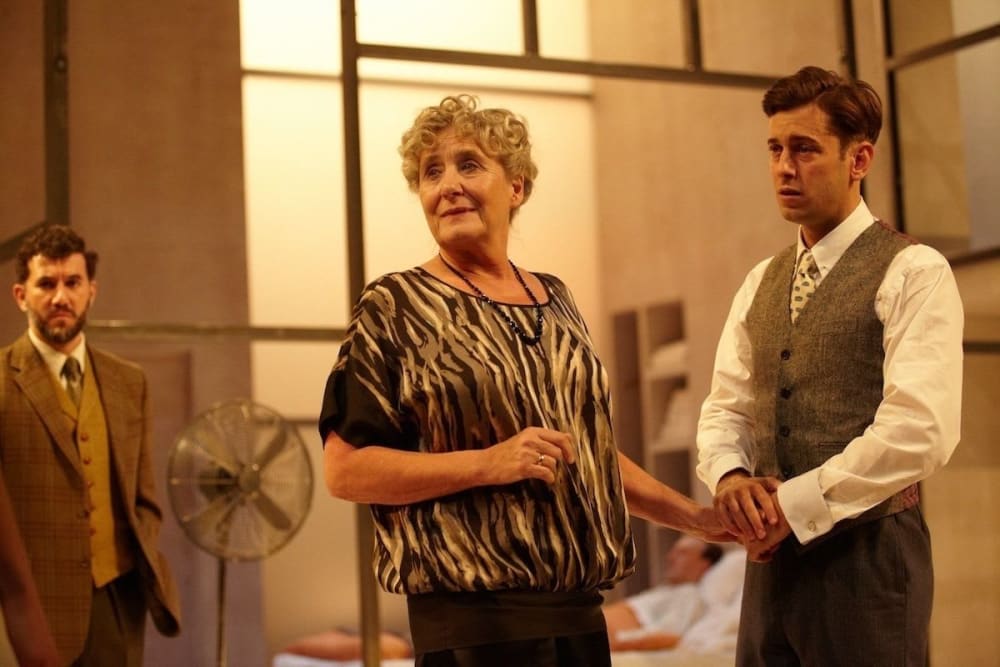 English Touring Theatre's production of W Somerset Maugham's The Sacred Flame is a splendid revival of this traditional murder mystery play given a contemporary twist by director Mathew Dunster.
It also raises some major ethical issues such as euthanasia, suicide, fidelity, love and the treatment of disabled people that resonates with a modern audience today.
It's set in the 1920s but designer Anna Fleischle has replaced the chintz and drawing room charm for an intensely modern, minimalistic set consisting of angular metal struts, with huge opaque plastic panels dramatically lit by Lee Curran, stark white walls and a steep, suspended staircase which somewhat jars with Maugham's lyrical language.
The opening is quite challenging with the stage crew setting the scene placing plastic chairs and props in full view of the audience with the house lights on. I'm really not certain what this theatrical convention was trying to say nor what the annoyingly frustrating soundscape of white noise and ringing whine, that just became irritating, was about.
The plot concerns war hero Maurice Tabret, sympathetically played by the superb Jamie De Courcey, who, having survived unscathed from the First World War, was severely injured in a flying accident and paralysed from the waist down and has been confined permanently to his bed for the past six years.
The ironic start to the play with Whitney Houston's "I Wanna Dance With Somebody" was incredibly moving.
His beautiful young wife Stella, the charming Beatriz Romilly, has supported Maurice throughout but he wanted to protect her from his day-to-day care and predicament. He always presents a chirpy positive persona but underneath there is a smouldering desperation at his situation.
Sarah Churm is excellent as the highly professional, resolute Nurse Wayland who tends to Maurice's every need and, you begin to suspect, is usurping Stella's place.
But all is not as it appears since Stella is craving physical love, which she finds in the arms of Maurice's brother Colin (David Ricardo-Pearce) who has returned to England from his Guatemalan coffee plantation.
Margot Leicester is perfect as the strong, philosophical, doting emotional mother Mrs Tabret who is having a dalliance with family friend Major Liconda (Robert Demeger).
On the evening of an anniversary of Maurice and Stella visiting the opera, Maurice eventually breaks down into tears, his situation becoming too much to bare, and retires to his bedroom.
The next morning he is discovered dead. His Doctor (Al Nedjari) wishes to signs the death certificate as, "natural causes" but Nurse Wayland cries foul and demands an inquest.
What follows is an intriguing exploration of what happened with a passionate, touching dénouement.
Dunster and English Touring Theatre should be congratulated in bringing this oft forgotten classic to the stage.
Reviewer: Robin Strapp