The Satire of the Three Estates
Sir David Lyndsay
Staging the Scottish Court
Linlithgow Palace, Linlinthgow
–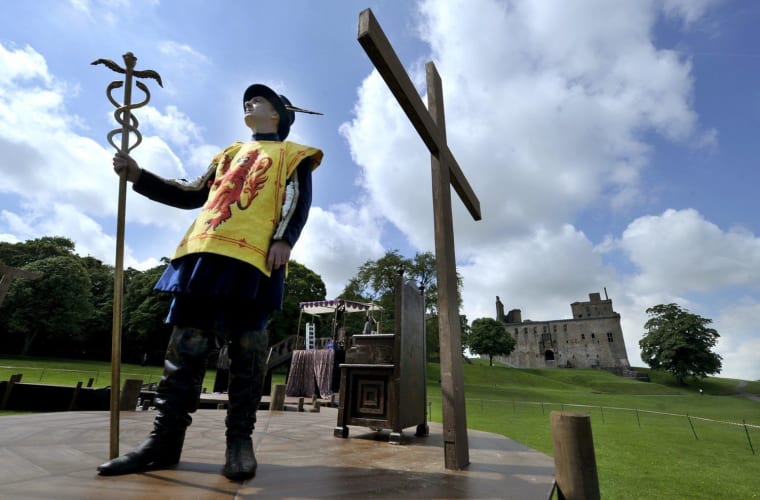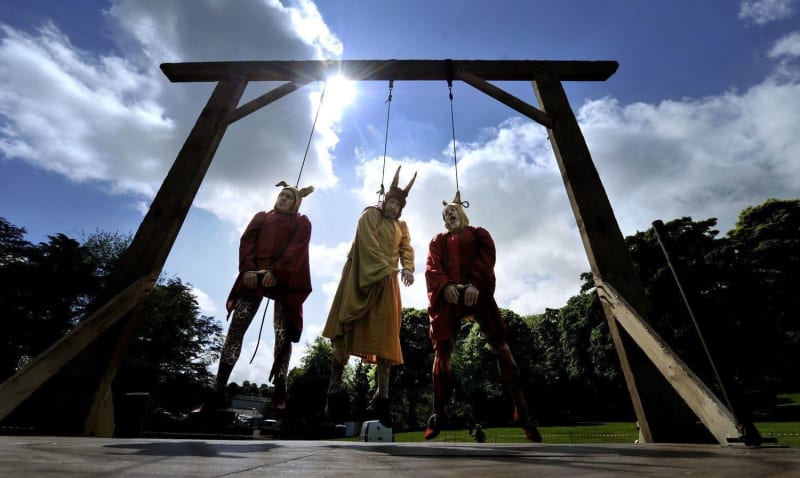 The sun shone, the wind ceased and the grass was dry,
A perfect setting for the Estates, Thrie.
This satire of merchants, clergy and lords,
Though six hours long and with medieval words,
Proved quite the entertaining spectacle.
Shocking at times, with language not respectable.
First performed for James the Fifth's court see,
At Linlithgow Palace but in fifteen-forty.
The satire is political and not just bawdy,
With costumes elegant, rich and sometimes gaudy.
In act one the King of all Humanity,
Is led astray by Dame Sensuality.
Virtues like Chastity were put in the stock,
While the King ruled the kingdom led by his cock.
Then came Divine Correction to put it all right,
And Vices like Flattery had to take flight.
In act two the King has to take control,
And ask of the clergy what is their role.
Spirituality in his gown and his mitre,
When questioned on scripture his face went whiter.
Priests were disrobed, the Abbotess her habit shed,
And off she went in a scanty dress red.
There are almost forty actors and each,
Had mastered the antiquated speech.
Liam Brennan and Alison Peebles very strong,
Though Tam Dean Burn got his lines wrong.
One can forgive the odd verbal tremble,
As it was a terrific overall ensemble.
From the jolly jester with jester kids,
To the well-trained, well-timed, wing-ed corvids.
The musicians played an integral part,
With heralding trumpets that gave you a start.
This was, we were told, a research project;
This didn't stop it being a stunning concept.
The Scottish weather can be callous,
But we got sunshine on Linlithgow Palace.
Lyndsay's satire should make us think today,
About giving the common man his say.
This breaking down of silly affectation,
Foresaw the Scottish Reformation.
Reviewer: Seth Ewin