The Scrooge Diaries
Peter Macqueen
Theatre By The Lake, Keswick
–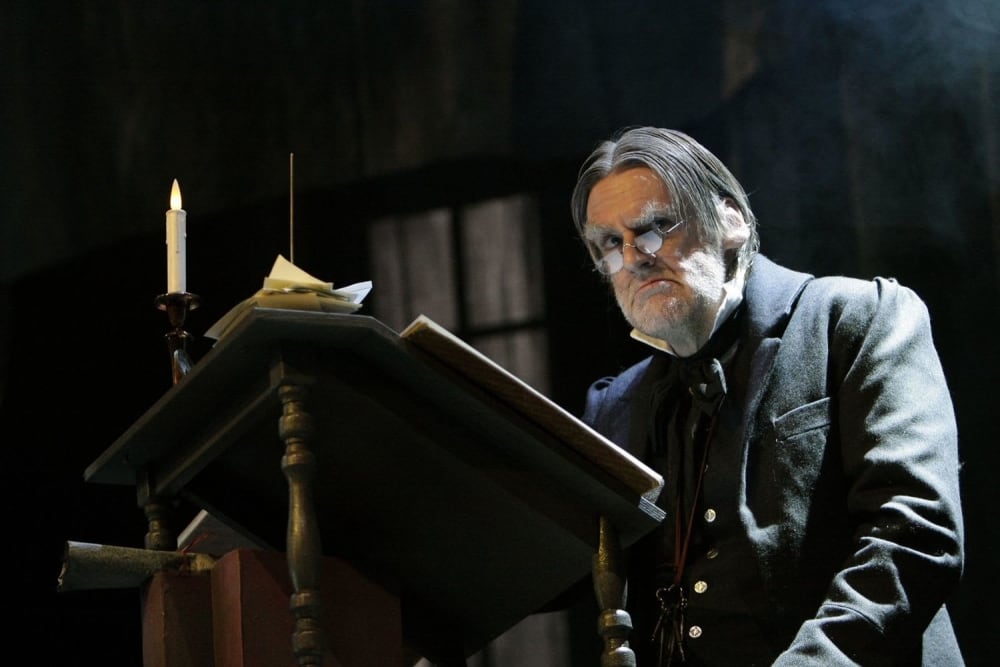 Tis the season to Bah Humbug!
So before anyone gets too carried away with the jollity of Christmas, it's time to hear the other side of the story from one of its defining Victorian characters.
Ebeneezer Scrooge has evidently spent too long skulking in the literary shadows of Charles Dickens's Christmas Carol and he demands centre-stage, and the spotlight, in a one-man show determined to put the record straight.
Scrooge was no skinflint, but a pioneering printer who earned Dickens's wrath when he turned down the chance to publish his work. 'Frankie' Fagin and 'Blind' Bill Sikes suffered similarly... and don't get him going about Barnaby Rudge, or the author's excessive alliteration.
This is the premise of a wickedly wild and witty play written and performed by Peter Macqueen and given its première here. He knows the subject well enough, having played the part several times, besides writing a Scrooge column for a local Lakeland paper. And without wishing to appear too unkind, it's a role he can pretty well play without much change to hair or make-up. Just a fixed grimace will do!
In this guise, he holds the stage here and rails against Dickens's "drug-induced writing", or even the drinking habits of his pal Mrs Gaskell, and details the way in which "the charlatan" ruined a printing business that could have published colour work by Audubon or Darwin. Scrooge, it seems, is not above literary name dropping.
But he's a lot to get off his chest. Perhaps a little too much, stretched over two 50-minute acts, when there's quite enough good material to last just 60 minutes straight through?
Macqueen though is a master of these one-man delights, after earlier outings with The Professor Of Adventure and Old Herbaceous. Here he clearly has the makings of a production that would sit nicely alongside A Christmas Carol itself—which just happens to be next year's Christmas offering in Keswick!
Reviewer: David Upton