The Seagull
Anton Chekhov, in a new version by Anya Reiss, literal translation by Ilona Kohanchuk
Library Theatre Company
The Lowry
–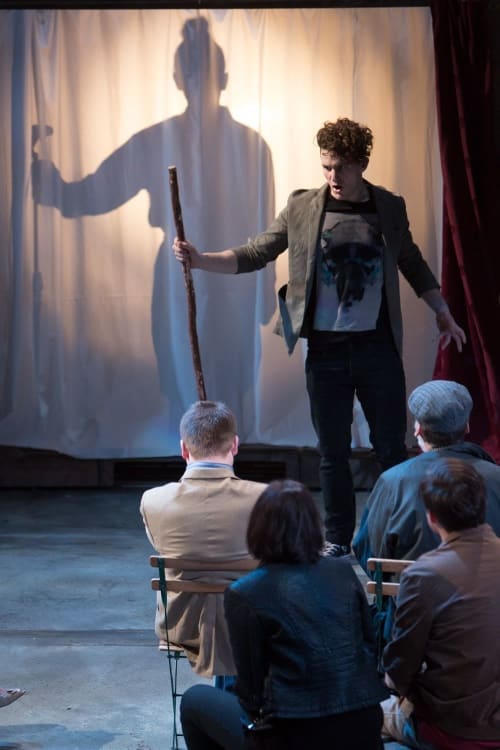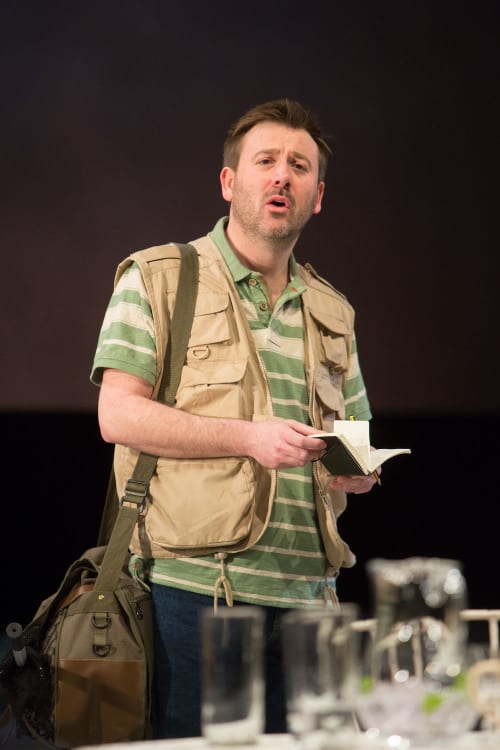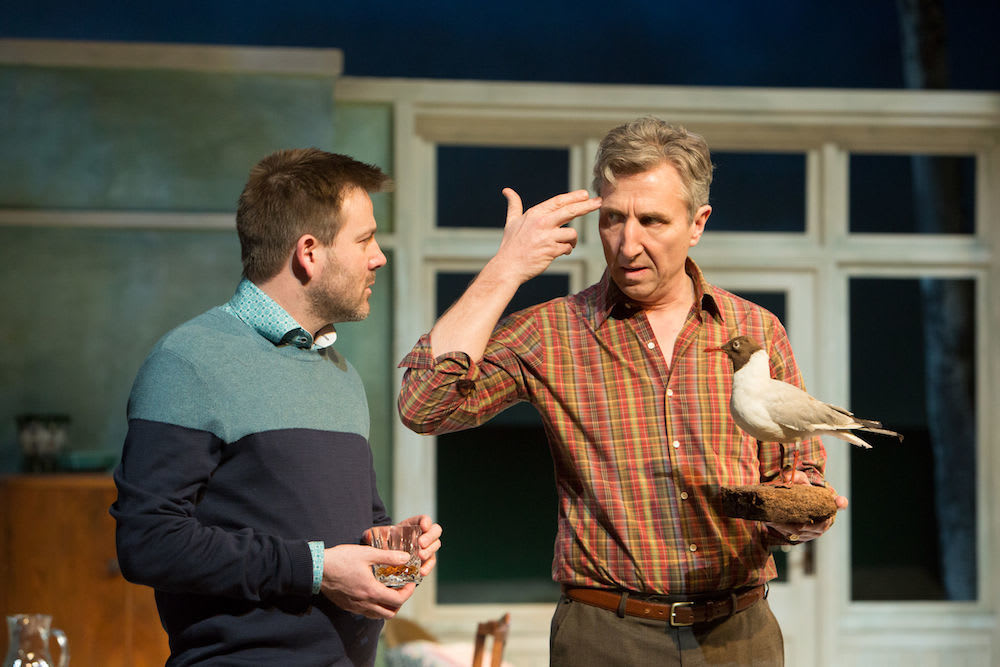 The Seagull was the play that closed the first ever season at Stanislavski's Moscow Art Theatre in 1898 and which secured the reputation of the company and its director. It was also the first play to be performed in the theatre space under Manchester's Central Library in 1947, five years before the Library Theatre Company was formed.
It could therefore be thought fitting that it is also the last ever play by that same Library Theatre Company before it is fully submerged into the new company Home that also encompasses Cornerhouse cinema, and also the last production from Chris Honer as artistic director, a post he has held since 1987.
Despite all of that history, the version of the script used here is by young playwright Anya Reiss, who has created a new play set in current times based on Chekhov's original. The set and costumes are up-to-date (except, oddly, the use of a portable cassette player, which probably needed explaining to some of the younger members of the cast) and the characters carry mobile 'phones and speak in those jagged, fractured sentences that have been popular amongst certain playwrights since the 1980s.
Despite all of this, the events are the same as Chekhov wrote them and even many of the lines are quite similar to older translations, but it feels like a modern play—just as it would have been to Chekhov's audiences.
We still begin with young Konstantin's pretentious and incoherent play—the self-indulgent work of a moody young man believing he is breaking conventions can translate to any era without much modification—that is ruined by his actress mother Arkadina's outbursts. His star is young Nina with whom he is infatuated, but she is starstruck by Arkadina's new toy boy Trigorin, a famous novelist who would rather go fishing by himself than talk about his work.
This is made into a love triangle as Masha, who translates perfectly into a modern Goth, is in love with Konstantin, squared off by schoolteacher Medvedenko's affection for Masha; the latter two get married, but Masha has no affection for him and treats him appallingly.
Judith Croft's set is built on rough wooden boards that extend right out into the auditorium, talking out the front five rows of the stalls.
The fractured dialogue is difficult to deliver in places and some are more convincing than others. Peter Macqueen as Arkadina's older brother Sorin gets it just about perfect and is wonderful as one of the few loveable characters on stage, albeit with a mischievous twinkle in his eye. Susie Trayling is perfectly convincing as the self-important actress Arkadina, and Graeme Hawley pitches the shy writer Trigorin at just the right level, with great delivery of his grand speech about the trials of being a writer that actually invites sympathy.
Sophie Robinson is every bit the wide-eyed, starstruck innocent in the early scenes as Nina, radiating warmth and youthful exuberance whenever she enters. Nina's final scene is a huge challenge for any actress and she doesn't quite bring it together, but she isn't far off. Opposite her, Ben Allen is the pretentious, moody young man as Konstantin but doesn't always convince with his delivery of the lines.
Library regular Christopher Wright gives another great performance, this time as the doctor Dorn, a figure of slow, measured calm in the middle of all of this frantic, theatrical behaviour. Tom McHugh is a little annoying as Medvedenko but gets real sympathy later due to the cruelty of Victoria Lloyd's over-age lovestruck teenager Masha.
It is natural to be dubious about a modernised version of a classic as this is an exercise that so often goes wrong, but Reiss's script gets it pretty much right, bringing it up-to-date without destroying the foundations or continually announcing its modern features—as, perhaps, Konstantin may have done.
With a good script, some excellent performances and a nicely-paced production from a director who seems to want to bring out the best of his scripts and actors rather than put his own stamp on each production, it's a good way to say farewell to the Library Theatre and to Chris Honer. I suspect the new guard in the theatre department of Home has something very different in store for us.
Reviewer: David Chadderton