The Secret Garden
Adapted by Lucy Betts from Francis Hodgson Burnett's book
Yvonne Arnaud Youth Theatre
Gilded Balloon Teviot
–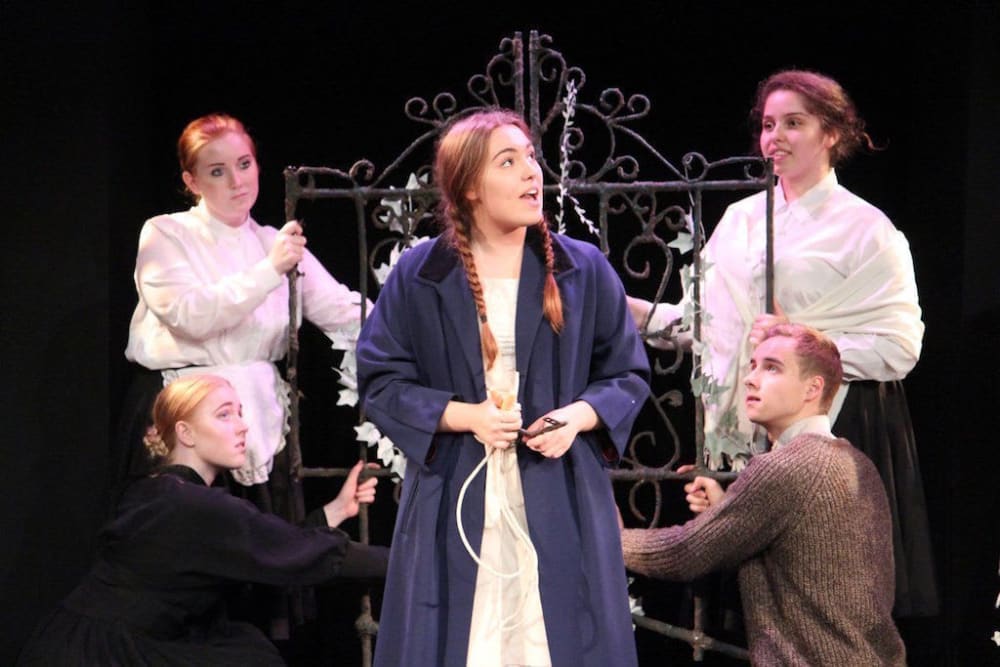 Yvonne Arnaud Youth Theatre returns for its 9th year with a delightful adaption of The Secret Garden adapted and directed by Lucy Betts.
This is the classic tale of a young girl, Mary Lennox, who is sent to England to live with her uncle on the Yorkshire moors, which is a complete contrast to her life in India where she had servants and a privileged lifestyle.
The simple set created from ladders, cases containing flowers and handheld gates is inventively used to create both the dark, soulless Misselthwaite Manor and the garden.
This talented youth theatre creates believable characters with appropriate accents and is completely focussed throughout.
They sing beautifully with good harmonies, strong ensemble work and adroit physicality.
The cast tell this story with passion and a total commitment. I loved the clever puppetry of the Robin Redbreast, a most effective touch.
Tilly Bradley is totally convincing as Mary who finds the secret garden with the help of the Robin. She nurtures it back to life, restoring plants, and also brings a new lease of life to the sickly Colin (Theo Burns) and convinces him that he will be able to walk.
This is a captivating moving performance that is simply charming.
Reviewer: Robin Strapp