The Secret Garden
Jessica Swale
Grosvenor Park Open Air Theatre Company
Grosvenor Park Chester
–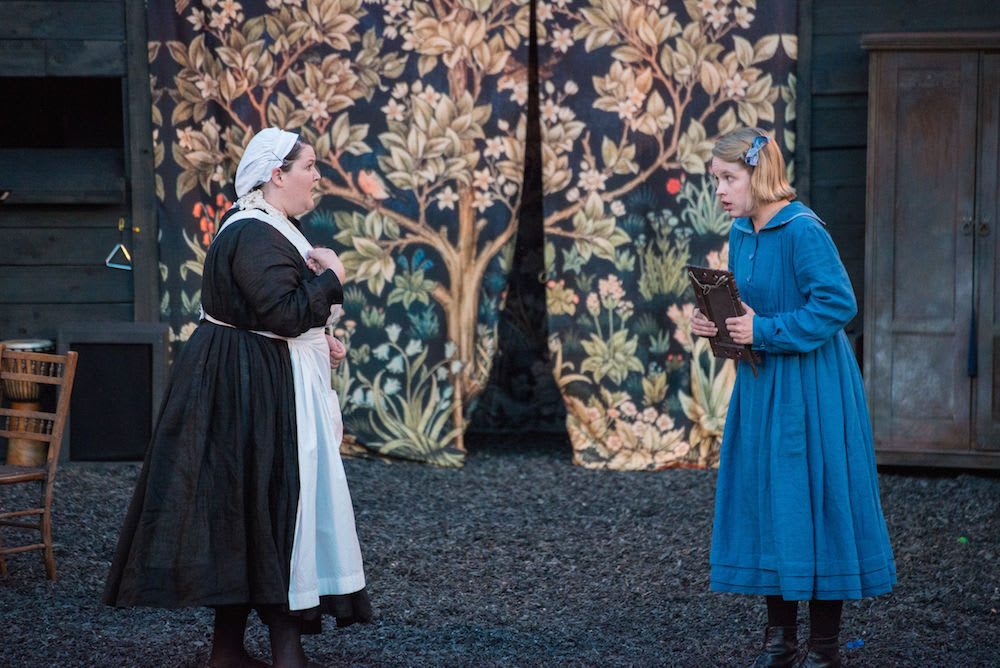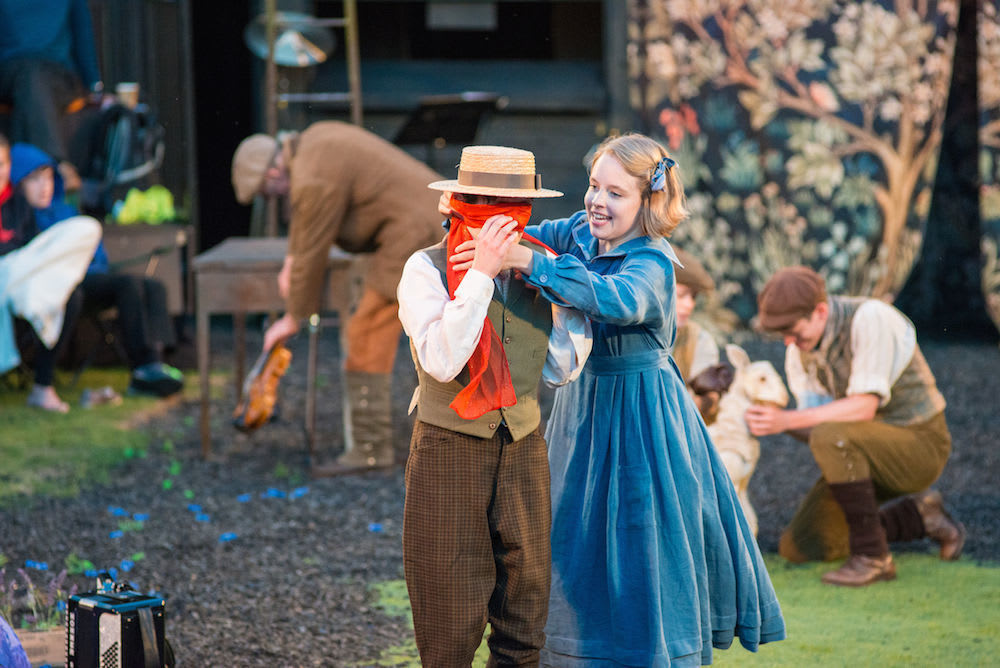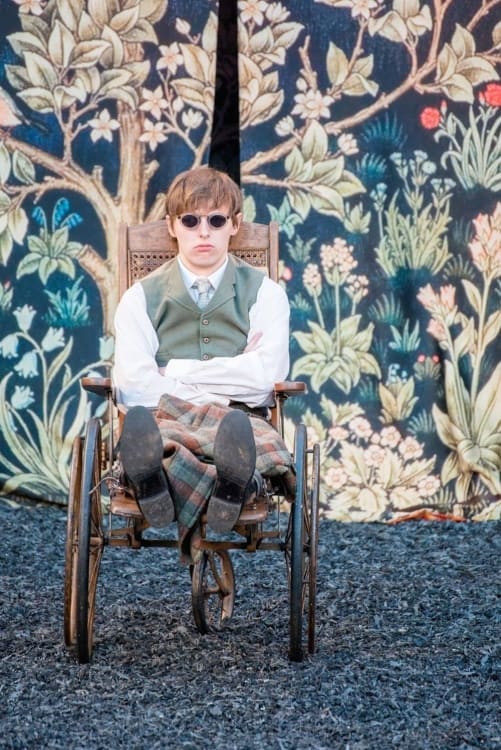 A sunny afternoon in a beautiful park location in one of Britain's most attractive cities, the perfect setting for The Secret Garden. This is a magical family story that is in many ways made for afternoons like this.
Writer Jessica Swale and director Kate Saxon certainly make the most of the environment as we are transported to a setting that convinces as both gloomy mansion and enchanted garden. Jessica Clark is superb in the lead role as Mary Lennox and takes us on a captivating journey with the character as she develops from a petulant child to joyful young lady.
The play begins in India where we first meet a particularly unlikeable Mary who exudes genuine spite as she is prepared to see her desperate servant cast out rather than admit her own misdemeanours. However, the loss of her parents in an earthquake, presented in a chillingly effective manner during a family banquet, leads to a relocation to Yorkshire to live with her uncle. Mark Healy portrays a broken widower whose home seems to be enveloped in his despair and his staff seem complicit in the extension of his grief.
Upon arrival in Yorkshire, Mary meets Martha, a maid who is brilliantly played by Kathryn Delaney, and it is this relationship that is the catalyst for her change in character. The banter between her and Mary is often hilarious; "you talk funny, I talk Yaarkshire" exclaims Martha, while Mary's offer to help Martha learn to read is crushingly delivered as 'you don't have to be stupid all your life".
Throughout, however, we are aware of an unpleasant secret and the comings and goings of Peter Gardiner's sinister Dr Craven, alongside off-stage cries, only heightens the suspense until the existence of the confined young Colin Craven is revealed.
From this point, the story rattles along with Mary, Martha and Dickon, the animal-loving gardener whose gentle nature is skilfully brought to life by Gary Mitchell. Huge credit is due to the creative team who create such a pleasing backdrop against which the events unfold and clever set designs convey the magical qualities of the 'secret garden' very well.
Sarah Travis provides a musical backdrop that enhances the course of the story brilliantly and the incorporation of the puppets, designed and directed by Toby Olié, is a masterstroke that adds a vital dimension to the production.
By the end of the performance, each character seems to have developed in some respect, apart from the scheming Dr Craven. Mary in particular has grown from someone who believes there are two types of people, "proper people like me and those who are meant to serve", to a young lady who cares for others.
The Secret Garden is a splendidly presented and uplifting tale which is hugely enjoyed by the young and not so young.
Reviewer: Dave Jennings