The Secret Garden - in concert
Based on the novel by Frances Hodgson Burnett, music by Lucy Simon, book and lyrics by Marsha Norman
Aria Entertainment Ltd
The King's Head Theatre, London
–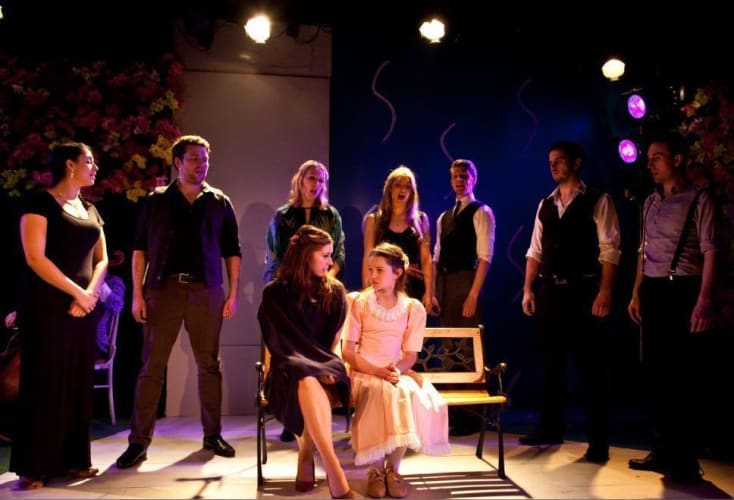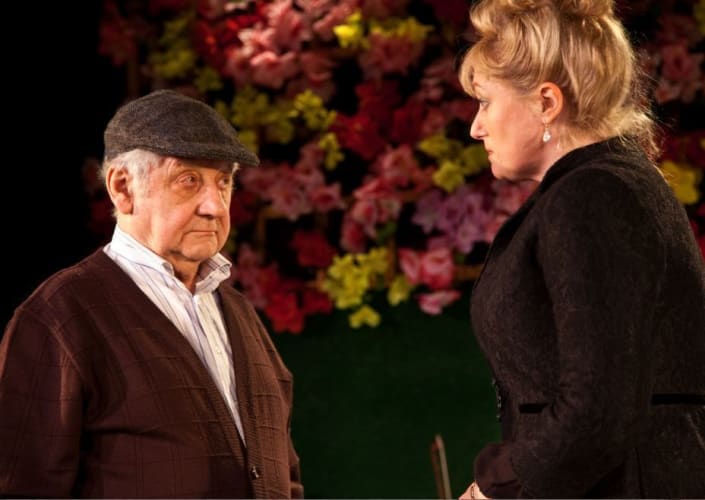 It was a wise decision on the part of Aria Entertainment Ltd to stage this sweeping, ambitious and enormous musical in concert style when the playing space is as intimate as the King's Head Theatre. It means that we do not need to see the stooping Yorkshire grandeur of Misselthwaite Manor, or the complete transformation of the garden from apparent death to life.
This could have allowed for focus upon the intricate music (Lucy Simon) and lyrics (Marsha Norman)—neither mentioned in the programme—but instead there is inconsistency in the styles of performance between cast members, which makes the story feel incredibly disconnected. Some very much embrace the in-concert style, whilst others flit between. More consideration is needed for movement around the small space, and not enough attention is given to actors' physicalities, which are sometimes apparently unguided.
Set design is very confused and too bright from the beginning; the fluorescent plastic flowers adorning the set are lurid and undermine any chance of a golden theatre moment as the garden blooms.
Although to be fair the production is in rep with an Opera Up Close show, and this means that the Secret Garden crew have had to cover up a swimming pool backdrop, and there is no supervisory hand of a designer. This could possibly have been solved with masses fake ivy instead of festoons of flowers. Costume for the adult female parts is also ill-advised; it is too jarringly modern and completely at odds with the male chorus who are dressed passably 20th century.
There are some lovely performances from Ana Martin (Mary Lennox) and Jordan Lee Davis (Dickin) whose duet "Wick" gives us a lovely splash of warmth and English folk charm. Zac Donovan also shows promise as Colin; his scenes with Martin are very sweet-hearted and raise lots of laughs.
Alexander Evans has an impressive voice and particularly captures the grief of Archibald Craven through his tender solo "Race You to the Top of the Morning". When the whole company sing as an ensemble the sound is fantastic.
The music is breathtaking in places and the story is a timeless classic which has a simple glorious focus and plot arc: the thawing of hearts and healing of grief tied expertly by author Frances Hodgson Burnett into the changing seasons. However director Matthew Gould has not showcased this musical to its best potential and too often moments which are meant to be precious and piercing fall flat.
Reviewer: Anna Jones