The Secret Keeper
Angela Clerkin
Clerkinworks and Oval House
Oval House
–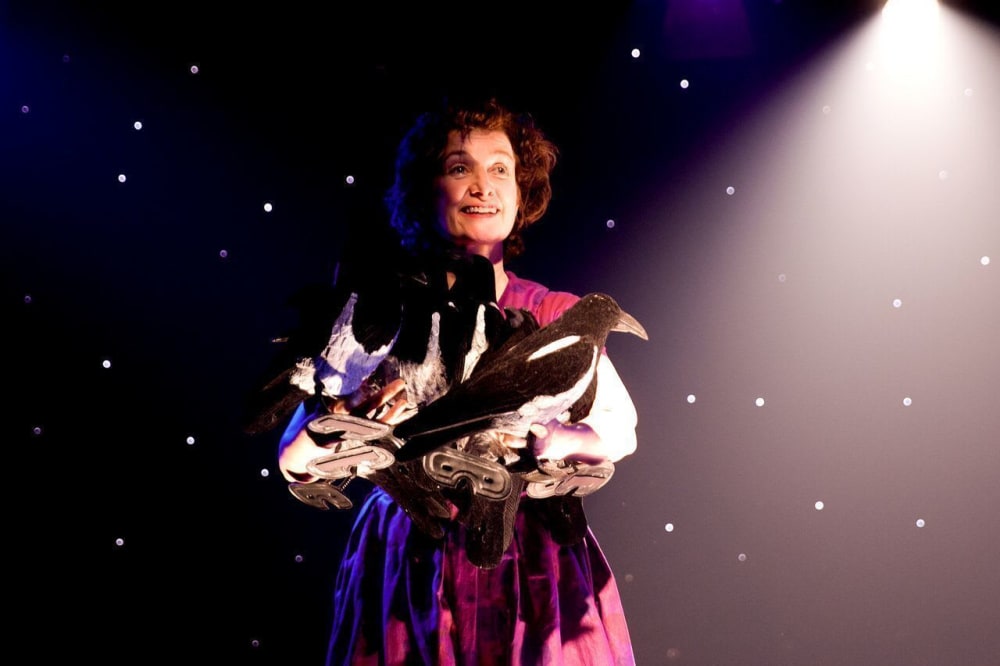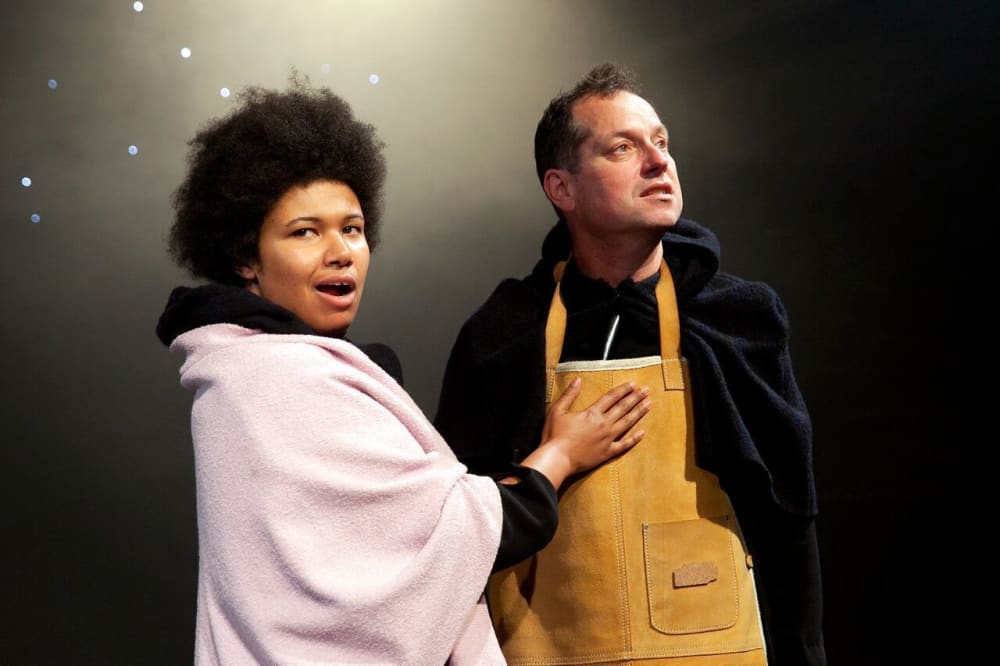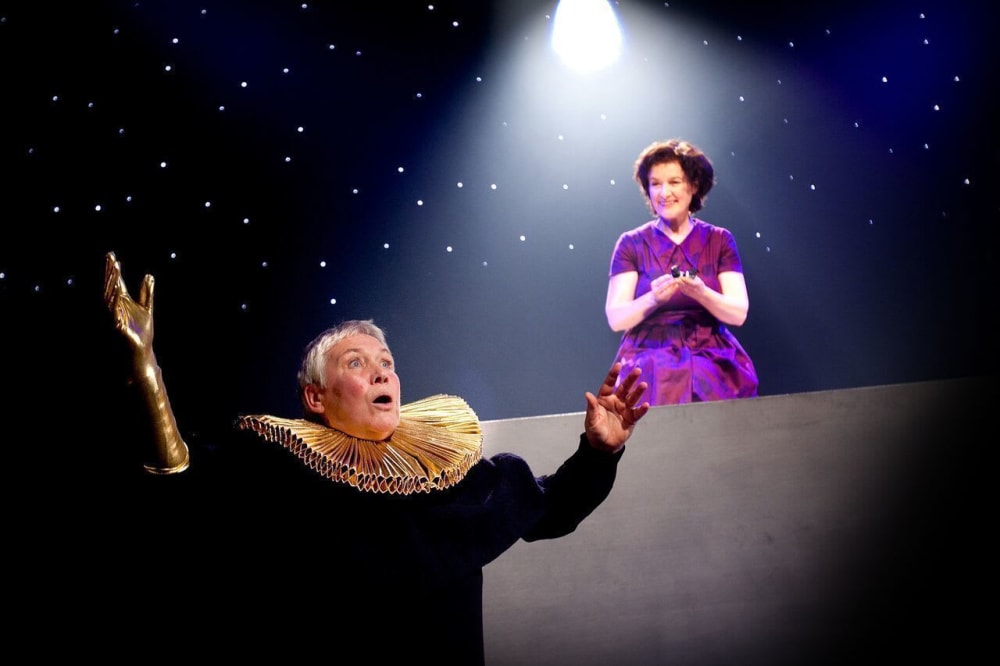 This fairy tale for adults doesn't have an obvious moral but it certainly questions what it means to have secrets and questions whether to keep them—our own or other's.
There is a back-story here that casts a shadow over the action. Nine years ago, a man was murdered. We don't know his name (everyone is referred to by what rather than whom they are); he is just called uncle or brother: uncle of the Good Daughter (Angela Clerkin), who starts telling the story, brother of her Father.
Father is a doll's house maker (and there is a production conceit that each scene begins with a character pulling a string to operate a talking doll's head that introduces it). His wife thinks dolls are an improper obsession for a grown man; she says it is killing him but it isn't that which has interrupted their marriage but their secrets. As Mother confides to the family's best friend the chemist, for all nine years they've not been connubial.
Father thinks everyone suspects him of being his brother's murderer. Is that his secret? On the promise she will never reveal it, he whispers it to his daughter and suddenly feels a huge weight removed from his shoulders and happiness floods him. He talks his wife into confiding with her too and they get their happy life back again.
The wife wants to share such a benefit with best friend the Chemist (a maker of tinctures who has who has been recently burgled). When it comes to telling, the chemist postpones it but soon the Good Daughter's service as Secret Keeper is put on public offer giving clients back their happiness and gaining them prestige and grateful donations—while their daughter demands more pretty dresses as the keeping of so many secrets proves stressful.
What happens when it proves too much, when private confessions, state secrets, personal problems all become common knowledge?
Writer and co-director Angela Clerkin plays the daughter, up in her bedroom above the others. She is an affectionate innocent who discovers how to exploit grown-ups and whose well-meaning honesty has repercussions. Anne Odeke and Niall Ashdown play her parents and Hazel Maycock is the Chemist and, fetchingly effective, the King's Right-hand Man, an official in gold ruff and glove whose secret could destabilise the country. Between them, these three play all the other roles, including the rather malevolent magpies, which gather round the daughter representing the secrets.
Angela Clerkin and Lucy J Skilbeck direct the piece with a style that disguises the simplicity of the content and draw lively performances from all the cast. It is not so much tongue-in-cheek as giving a lively nod to the audience, an invitation to make of it what you will and enjoy its theatricality.
Thanks to these performers—and especially Hazel Maycock—what could so easily be pretentiously ponderous becomes a fairy tale for grown-ups told with a light touch and set against a picture book sky full of stars.
The Secret Keeper is touring to: Stantonbury Theatre, Milton Keynes, 23 October; Warwick Arts Centre, Coventry, 24-25 October; Greenwich Theatre, 27 October; North Wall, Oxford, 28 October; The Drum, Plymouth, 31 October – 4 November; Curve, Leicester, 6-7 November; Sherringham Little Theatre, 8 November; Newbury Corn Exchange, 10 November.
Reviewer: Howard Loxton