The Secret Life of Bees
Book by Lynn Nottage, music by Duncan Sheik, lyrics by Susan Birkenhead, based on the novel by Sue Monk Kidd
Almeida Theatre in association with Sonia Friedman Productions, Lauren Shuler Donner, Marianne Mills, Bob Cohen and Hugo Six
Almeida Theatre
–

Listing details and ticket info...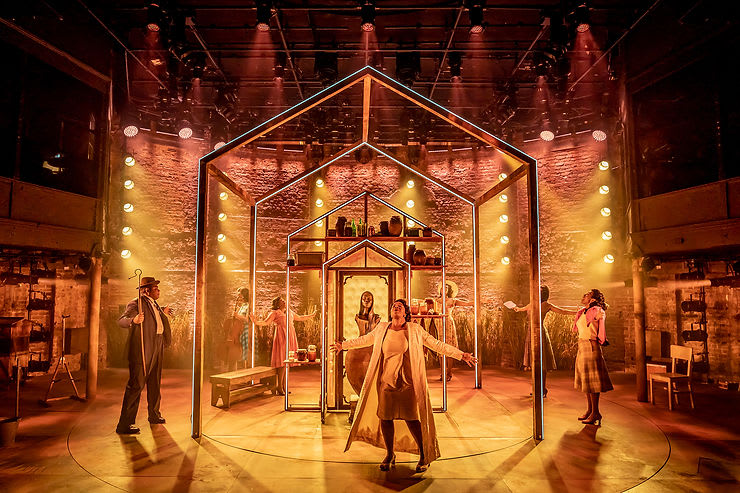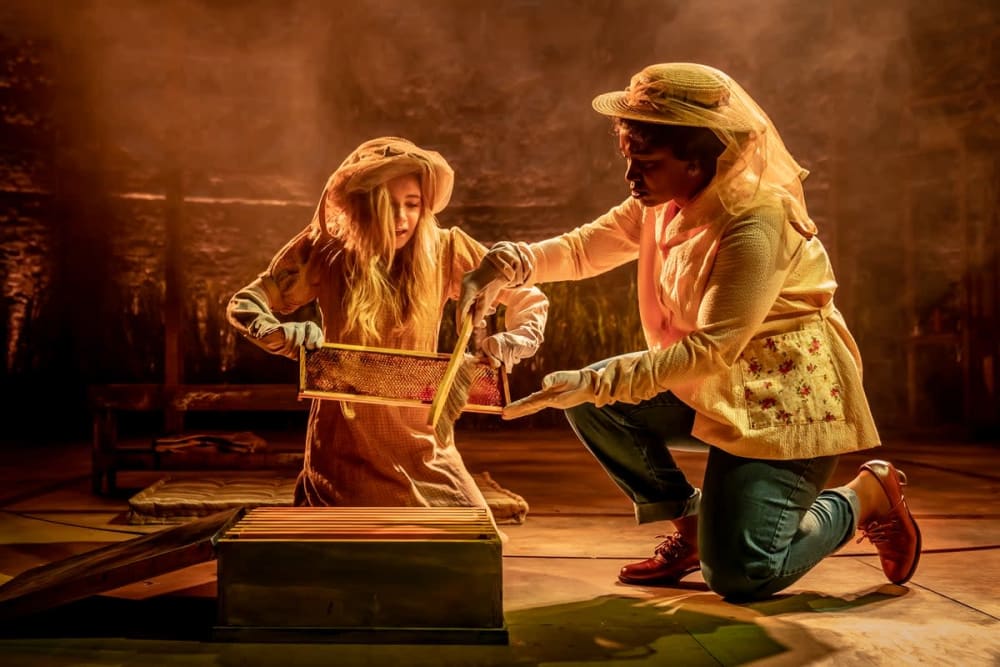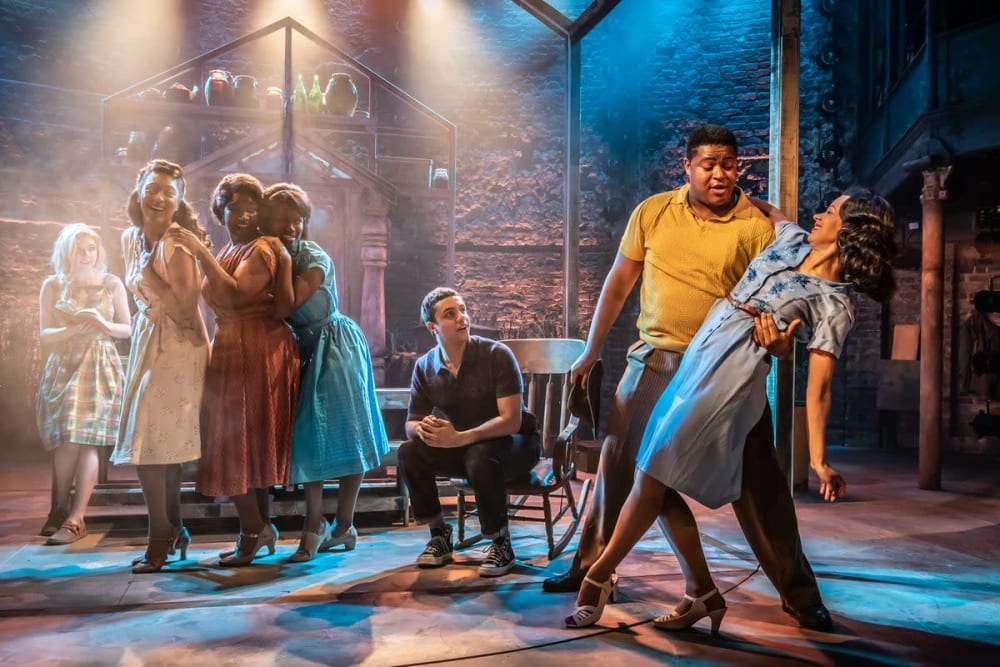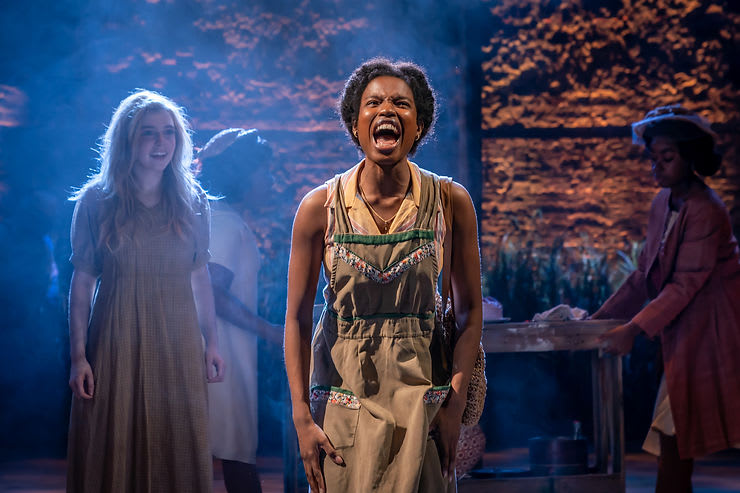 This musical, first staged by the Atlantic Theatre Company in New York in 2019, is based on a best-selling novel of 2001. It is set in the American South in 1964, a year when increasing protest over discrimination on racial grounds and the violence by separationists that included murders and burning churches led to President Lyndon B Johnson's Civil Rights Act, which was followed by further violence by those who refused to implement it. Radio news report headlines interspersed through the action are a reminder of the ongoing threat to black activists and their white supporters.
The story centres white teenage Lily (Eleanor Worthington-Cox), whose widowed father blames her for her mother's death and treats her harshly with sadistic punishments, and their black maid Rosaleen (Abiona Omenua), eager to exert her right to vote, who seems to be her only real friend.
After Rosaleen is beaten up by white racists when she goes to register and then wrongfully arrested, the pair flee their small town in South Carolina. When they arrive in a place where the image of a Black Madonna on local jars of honey is the same as a picture that Lily's mother gave her, they seek out the honey's makers. This is a group of three African American sisters, the Boatwrights, with whom Lily's mother had indeed taken refuge. Now they too are allowed to join them. Though well aware of the racism outside their walls, they offer friendship and a haven.
The Boatwrights, led by eldest sister August (Rachel John), have had their own tragedies but they have created a business with hives across the state, welcomed by the farmers as providing pollinators producing their fruit crop. Lily learns how to help with the bees and Rosaleen works with them too, though there is concern that Lily's white presence may attract unwanted reaction. When Lily is seen making a delivery with Zachary (Noah Thomas), August's godson, to whom she is becoming increasingly close, that fear is sadly justified.
Lynn Nottage's book stakes the basic strands of Sue Monk Kidd's story and blends them together a little more optimistically. It doesn't offer great depth of character and exploits revulsion at racism to create much of the drama without going deeply, but the music provides enormous energy and allows full-out performances that make that seem unimportant.
This is a cast of great singers with an excellent band that can handle everything from plucked banjo to blues and gospel. From the opening number with its fan-waving heat of Southern summer, when Neil Austin's warm lighting seems to match every moment, bringing Soutra Gilmour's stylishly simple set to life, The Secret Life of Bees has a joyful feeling. Eleanor Worthington-Cox captures Lily's innocent naivety; she seems unaware of the risks others are taking, let alone of disappearing successfully, nor really to understand her feelings for Zachary, who seems equally blind to possible reactions to them being together.
Abiona Omonue's Rosaleen is older and wiser; her singing early on of "Sign My Name" shows a commitment that is characteristic of the whole show, while Rachel John's rich voice gives her August an authority appropriate to her role in the household, not least when they celebrate their Black Madonna. Schoolteacher sister June (Ava Brennan) and her headmaster Neil (Tarrin Callender) bring a touch of comedy with his repeated marriage proposals.
The band sometimes drowns out Susan Birkenhead's lyrics, but Duncan Sheik's music, especially when combined with Shelley Maxwell's choreography, delivers a powerful emotional impact that is joyful without lessening the seriousness of the history and its continuing relevance.
Reviewer: Howard Loxton