The Seven Acts of Mercy
Anders Lustgarten
Royal Shakespeare Company
Swan, Stratford-upon-Avon
–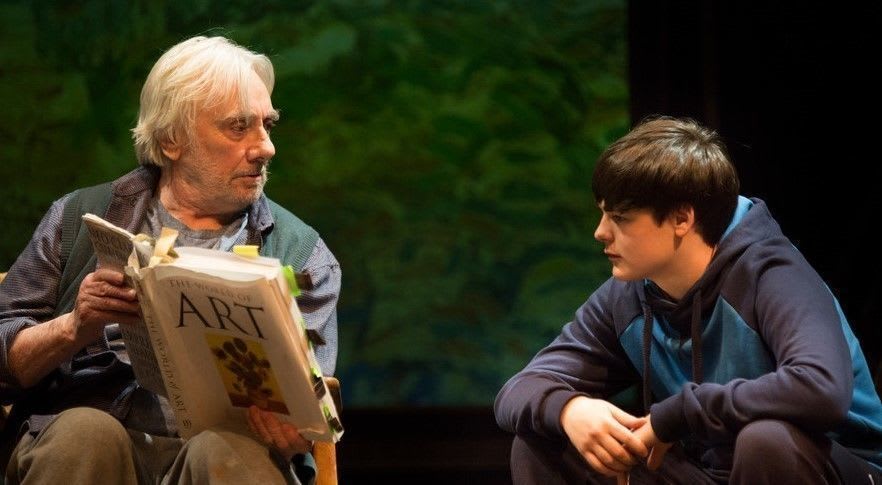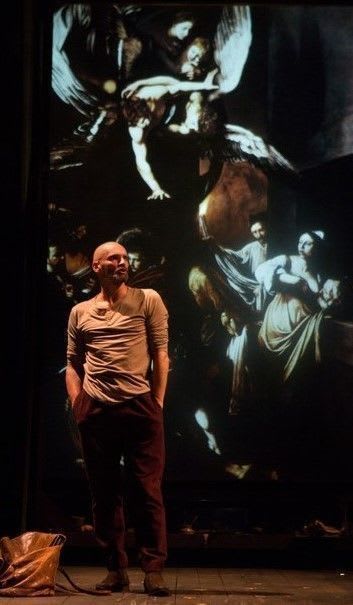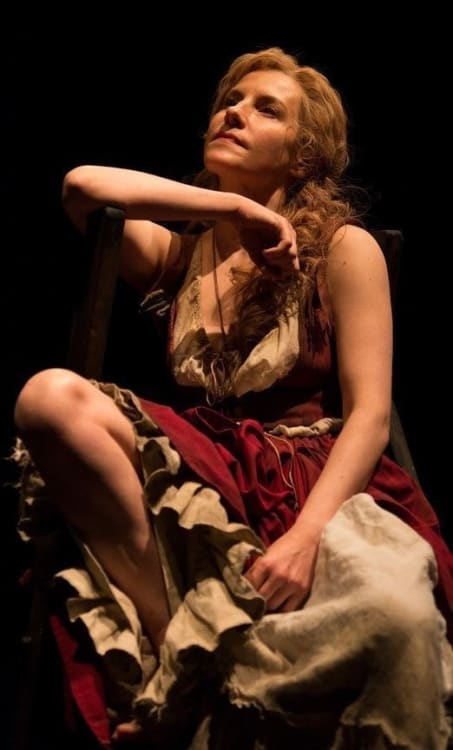 It's Naples, 1606, where Michelangelo Caravaggio, a fugitive from the family of a man he has just killed, is working on a commission, The seven acts of mercy.
It's also Bootle, Merseyside, 2016, where ex-docker Leon has spent years impressing upon grandson Mickey Carragher the moral virtues represented in great art, and in particular those to be discovered in his near-namesake's 400-year-old masterpiece.
The painting is Carravagio's manifesto on charity, into which he has poured himself—literally so after an attack—by mixing his blood into the vermilion. Putting ideals into action is however another matter. His father was killed by his own act of mercy, helping to bury the plague dead, and the artist's own generosity in trying to save a prostitute goes horribly wrong.
Young Mickey is an idealist too, trying to put his granddad's precepts into practice, and also something of an artist as he photographs the needy, including users of a food bank where one client "returned the Weetabix because it soaks up too much milk."
Anders Lustgarten's terrific, hard-hitting new play—one of the best I've seen in 20 years—switches constantly and easily between the two related worlds.
Patrick O'Kane's Caravaggio stomps around like a caged lion, aggressive, driven by inner demons, and with a cheerful belligerence worthy of a true Liverpudlian, albeit with a specified "broad Scouse accent" that occasionally takes the ferry across the Irish Sea.
Allison McKenzie is outstanding as Naples prostitute, model and fellow artist Lavinia, indignant, desperate, yet at another moment holding her gaze in remembrance of seeing an earlier Caravaggio canvas as its sense seems to flood through her eyes and thoughts and body. It's a thrilling performance.
For one who looks barely out of short trousers, TJ Jones as Mickey has amazing assurance and conveys an angelic determination as Mickey, while Tom Georgeson, a familiar face on TV, delivers a star performance as Leon, trying to preserve a home defined by impermeable politics and a leaky roof. The fire of his passion is undiminished, but his voice, rasping with emphysema, slowly fades as if dampened by Mersey fog.
Political activist Lustgarten has in the past been accused of sacrificing plot for polemic, but here the dialogue is sharp and the characters complex. Condemnation is fierce, so the greater is the compassion, personified above all in the patrician, sympathetic and brave figure of Edmund Kingsley's Marchese whose benevolence Caravaggio finds it so difficult to accept.
And while the playwright handles profound questions with consummate lightness, it is a current issue, the housing crisis and its impact on a family, that drives the dramatic momentum.
Gyuri Sarossy plays Leon's son Lee with cool calculation, purportedly dealing in "real estate investment opportunities", i.e. turning out old men like his dad from their homes in order to get a rake-off from redevelopment. Even he achieves a sort of redemption.
Along the way, Lustgarten has fun with football stereotypes as defined by old man Carragher, naturally a fan of underdog Everton: Liverpool are derided as New Labour, Chelsea as UKIP and Man U as arrogant Tories (and all this written before the Mourinho tax avoidance claims).
Director Erica Whyman keeps the piece pacey and little touches help to weld its unity: Lavinia looks down on events while holding the pose of the Virgin and Caravaggio ascends his artist's ladder to survey those unfolding four centuries later. The injustice would seem sadly familiar, but so too the faith that brought many to their feet as the end of this stirring production.
Reviewer: Colin Davison