The Shakespeare Club
McClure, Garcia, Herrera, Lopez, Mabanag, Pulido, Williams
Bulldog Theatre Company (American High School Theatre Festival
theSpace @ Venue45
–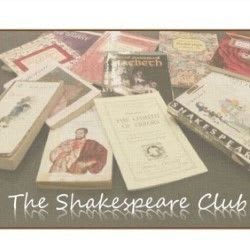 The Shakespeare Club from Bulldog Theatre Company, which is part of the American High School Theatre Festival, was conceived by its director, Sheila McClure and the company: Vincente Garcia, Jesus Herrera, Stephanie Lopez, Vianna Mabanag, Jasmine Pulido, and Krystal Williams.
Although not a totally original idea, this theatre club, having gained a spot in the Edinburgh Fringe, must now come up with a play to perform. And, being very typical high school students, there is a great deal of jockeying for power in the selection process.
Once they settle on Shakespeare, everyone gets a chance to weigh in on a play and why they think it should be chosen. This production goes the usual steps of evaluation of each play and character but really only excels near the end when these raw actors send their play into rap.
The performers really only succeed in acting when they are closer to their "home language". Shakespeare sits very awkwardly on most of these student-actors although Vivianna Mabanag seems to excel at portraying a student trying on Shakespeare.
But the delight of the show is Krystal Williams who seems to have an excess of potential. She is comfortable in the realism, Shakespeare and rap dialogue. A great asset of the performance was the noisy and involved audience who seemed to be friends and fans.
Reviewer: Catherine Lamm