The Shape of Things
Neil LaBute
SOT Stage
Arcola Theatre
–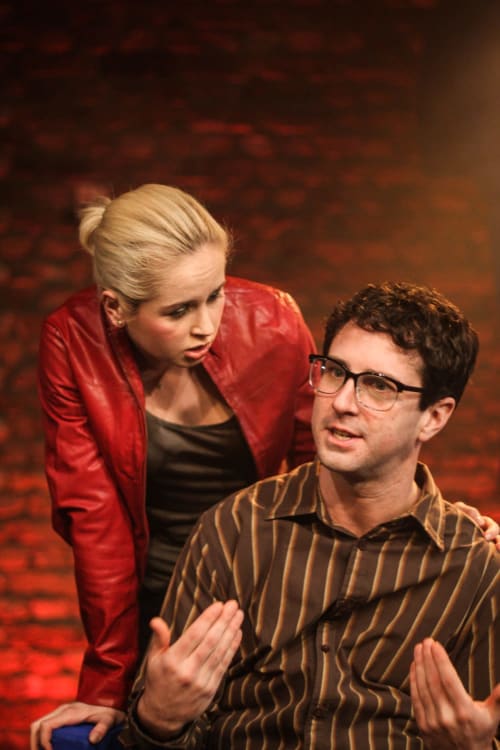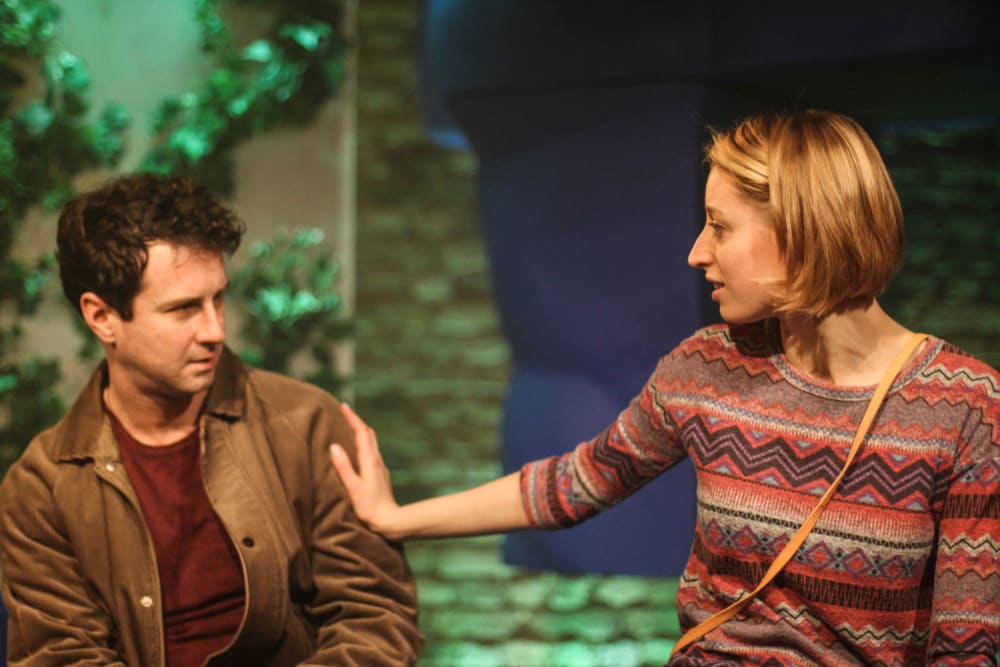 Originally performed at the Almeida in 2001 with Rachel Weisz and Paul Rudd, Neil LaBute's play was then turned into a film with the same cast in 2003.
Set on a small-town university campus in present-day USA, The Shape of Things explores the lengths people are willing to go to for love.
Art graduate Evelyn (Anna Bramberger) seduces shy, lonely gallery worker Adam (Sean McConaghy) as she attempts to deface a sculpture in the name of freedom of expression. Thus begins a relationship that sees Adam's life completely altered in order to please Anna. Her skills of influence ensure that Adam exercises regularly, wears mores stylish clothing, and even goes through reconstructive surgery as well as abandoning his closest friends.
LaBute's script is quick-witted and wonderfully venomous at times, touching on concepts of sexual intimacy and obsession as well as how we define art and the nature of subjectivity. He also brings to the fore ideas about submissive partnerships and contemporary society's preoccupation with the superficial.
McConaghy brings a wonderful realism to the genial Adam, particularly in his mannerisms and little quirks. Sadly, however, his relationship with Bramberger is not entirely believable, causing a disjointed feeling througout the piece. Furthmore, there is a lack of depth to Bramberger's Evelyn resulting in her performance being too shallow and overshadowed by the remaining cast.
Séan Browne and Harrie Hayes provide strong performances as troubled couple Philip and Jenny. Browne has a rich bass tone that suits the dominance of his brooding nature, whilst Hayes is delightfully skittish and endearing.
Designed by takis, there is a large, imposing blue sculpture of a torso that is segmented and used as various pieces of furniture throughout the piece. There are also two large metallic panels on the other side of the tiny acting space, which ultimately serve no purpose.The scene changes are quote laboured and further create a disjointed feeling.
In spite of an exciting (if not predicatble) reveal, The Shape of Things is largely underwhelming and could have done with exploring the themes of obsession and love much more, rather than just glossing over them.
Reviewer: Sean Brooks