The Shape of Things
Neil LaBute
Theatre by the Lake, Keswick
–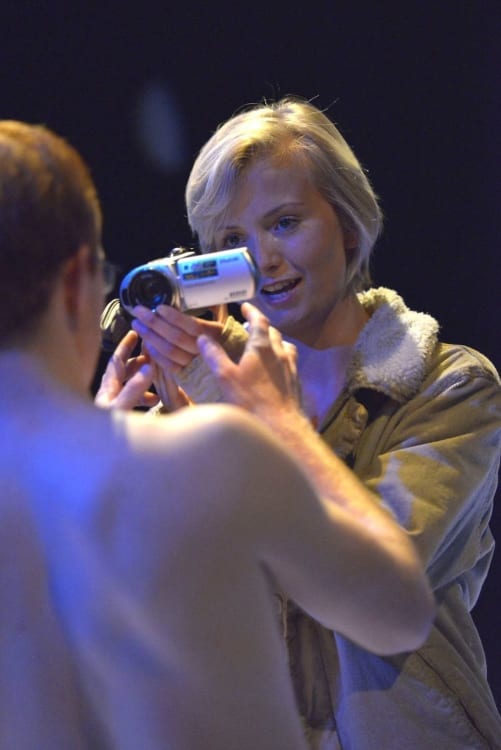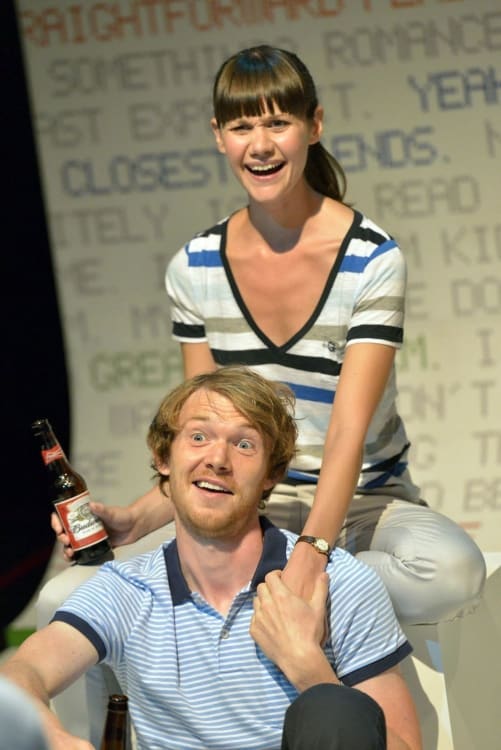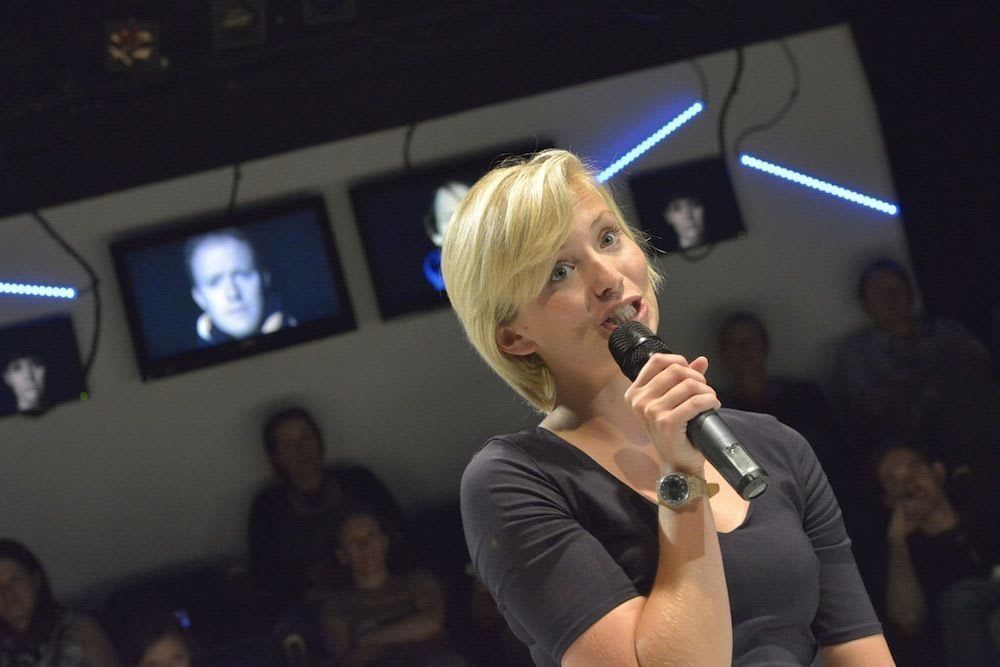 Neil LaBute's The Shape of Things, a highlight of the Theatre by the Lake studio programme, still comes across as just as fresh, modern and relevant as when it first opened at the Almeida in 2001.
The play begins like a typical, if well-written, romantic comedy, one of those that seems like a bit of wish fulfilment by a nerdy film director as the scruffy, nerdy bloke gets the best-looking girl. The bloke in question is Adam, a student with multiple jobs to pay his way through college, one of which is to stand by a sculpture in the art gallery asking people to keep behind the red line.
Art student Evelyn not only refuses to keep behind the line but tells him she intends to deface the statue in protest—but she does spray paint her 'phone number inside his jacket. Thus starts an unlikely but apparently intense, from both sides, relationship, and one that has transformative effects on Adam as he, under her influence, changes his hair style, clothes and body shape through going to the gym, and then more drastic changes later.
The other couple in the play are Adam's former room-mate Philip and his fiancée Jenny, whom Philip asked out after Adam failed to pluck up the courage to do so. Philip is bitter, cynical and provocative in a way that really infuriates Evelyn, resulting in a big showdown between the pair early in the play. Later on, both young men ask questions about the other's relationship that ring true but which fall on deaf ears until too late.
This fast-moving, witty piece asks many questions about relationships and friendships, but it turns into something quite different towards the end. It would be impossible to say how this happens without giving away a few spoilers, but it turns on questions of the nature of art and whether the artist is able to absolve any responsibility towards other people in the creation of art.
Jez Pike's production for Theatre by the Lake is fast-moving and lively throughout against Elizabeth Wright's bright, modern design with interestingly colour-coordinated scenes even with such sparse furnishings. Pike has the actors and stage crew change set and costumes in full light set to music; where this fashionable style usually holds up the play with irrelevant and sometimes misleading action, here it is intelligently devised and works very well.
There are strong performances from all of the four-strong cast. Sophie Melville as Evelyn is able to radiate love and beauty but seem a touch sinister, and carries out her very long speech near the end and the follow-up scene very well. Peter McGovern is the perfect partner for her, supported well by Benjamin Askew as bitter Philip and Heather Saunders as less-educated Jenny.
Perhaps it could be said that the play lingers over the big questions at the end without really getting to the heart of them, but perhaps it is the point that these questions are raised for the audience to consider without providing easy answers.
This is a strong production of a very interesting and often funny play that is a highlight of the theatre's summer season.
Reviewer: David Chadderton