The Shop of Little Horrors
Pickled Image
Pickled Image and The North Wall
The North Wall Oxford
–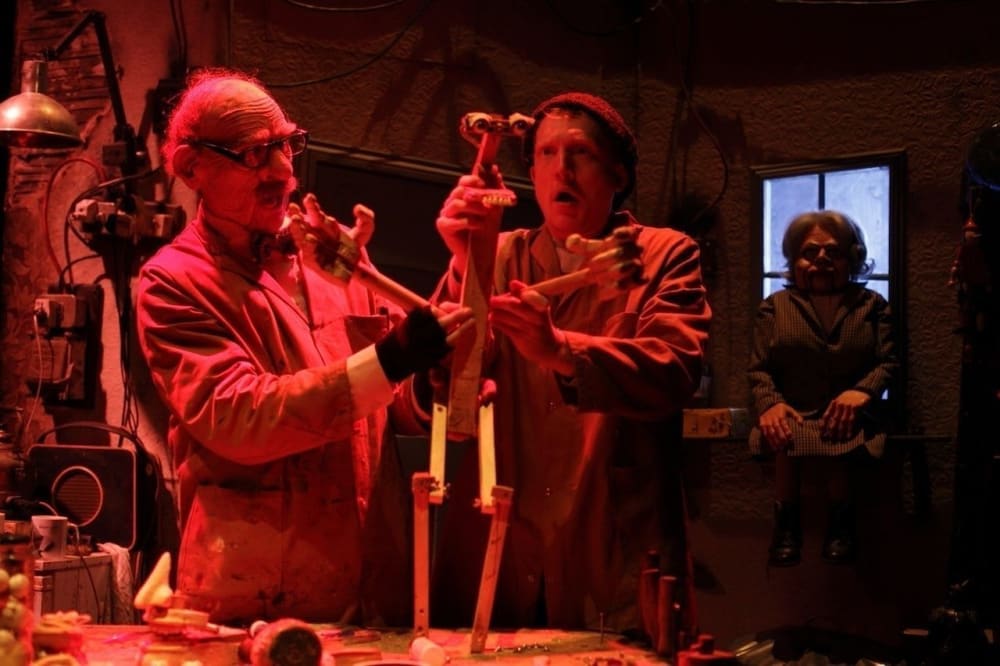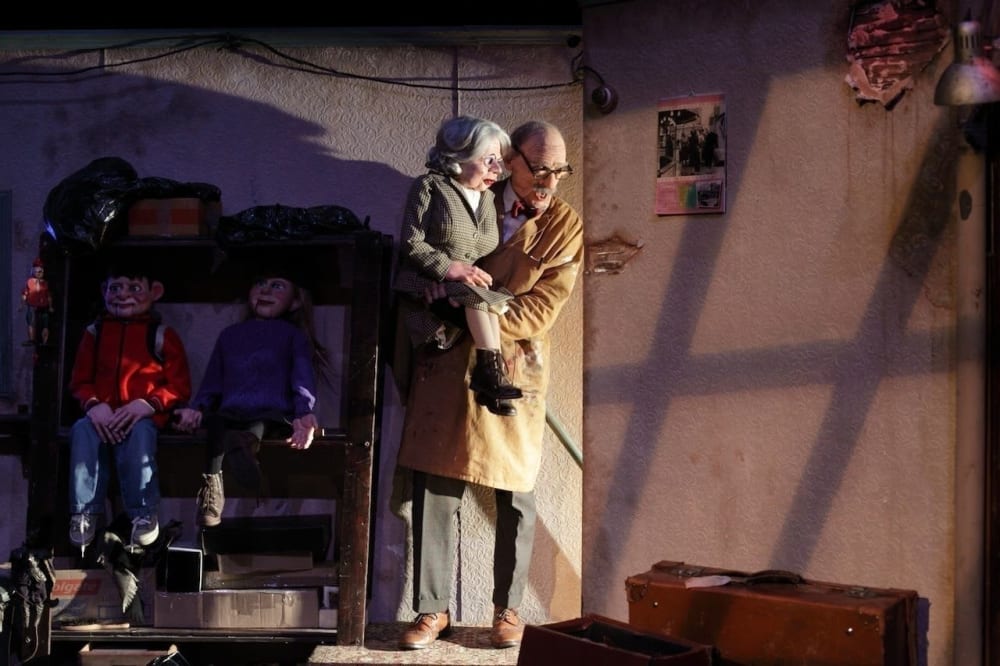 Award winning theatre company Pickled Image's The Shop of Little Horrors, not to be confused with the carnivorous plant-eating story, is a truly macabre gruesome story told with a wicked sense of humour by a talented duo of accomplished performers.
It is set in a dilapidated shop with peeling walls, dodgy electrics, a large workbench and stairs leading to a mysterious cellar, on the outskirts of 'Nowhere' where few people visit.
The proprietor Mr Grimlake, the splendid Dik Downey is a man obsessed with puppets particularly ventriloquist dummies each one fondly created by his own skilful hand.
But Arthur is getting old and so he advertises in the local shop window for an apprentice to help him keep Grimlake's Emporium of Novelties open and continue to learn how to create and craft his puppets.
Enter young eager, Eric delightfully portrayed by Adam Blake, who is enthusiastically keen to master the art of puppetry under Grimlake's guidance and tutorship. He has created his own puppet, Mr Boo, a Muppet-like character, to impress Arthur but he treats it with derision.
But all is not as it seems as Grimlake has a dark and sinister secret that is slowly revealed with harrowing horror.
We meet in puppet form his angry, obsessive mother, and we discover more about his love affair with his girlfriend Emma.
Then there is the Health and Safety 'jobsworth' inspector who is determined to close Arthur's workshop down but I can't really reveal what happened to him, as it would spoil the ending, but it is both moving and unexpected.
Using extraordinary, credible masks to create the various characters and the most believable ventriloquist dummies, this was a riveting performance deftly directed by Emma Williams.
This is a new collaboration with the delightful North Wall Arts Centre and the show will tour to the Met Bury and then nationally later this year. Do catch it.
Reviewer: Robin Strapp