The Sian Clarke Experience
Sian Clarke
Underbelly, Cowgate
–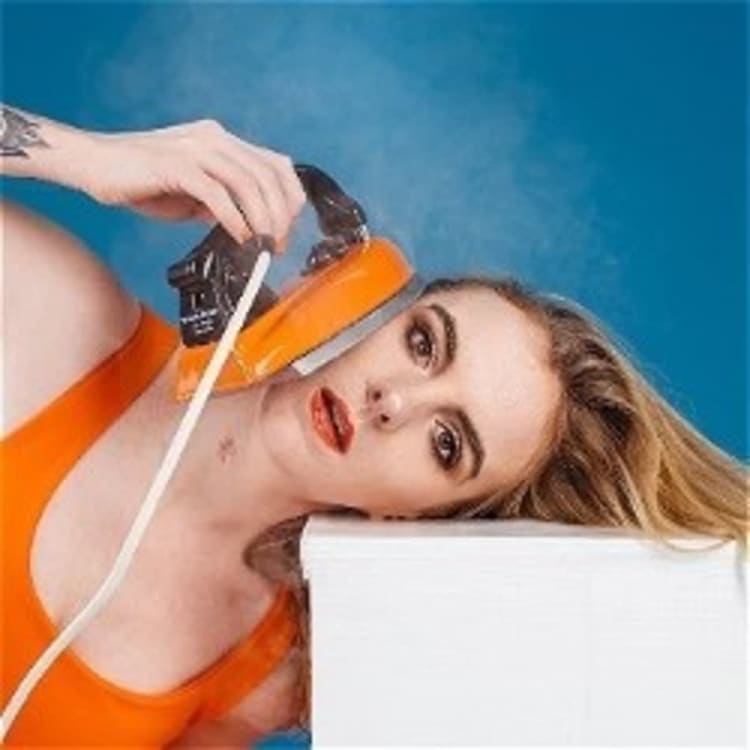 Sian Clarke is a little bit irritated. Not too much, after all, she has experienced that kind of irritant before.
The man had come to clean the gutter. He even politely (of sorts) explains what a gutter is. But he did ask for the man of the house and followed that up by describing her as gorgeous before saying he'd love a banana break. "I bet you'd love a banana gorgeous."
She shows us just how much she loves a banana by roughly smashing one into her face and spitting across the floor the part that she managed to get in her mouth.
She wonders if she should be less intense, perhaps learn to take a joke, then crouches on the floor manically barking like a dog.
Men call her angry, rude, mean and cold. They warn her she will never be happy because her feminism is getting in the way. The song "I Was Born To Make You Happy" plays in the background.
Donning a huge plastic penis and squeezing an apple, she recalls guys advising her that she could be sexy. "I was once told I am seven out of ten by three men in a bar."
Opening a can of spaghetti, she pushes it into her face, most of it sliding down her body. That is followed by a similar sequence with whipped cream.
Suggesting we do a bit of calm meditation, the exercise is cut short by thoughts of a misbehaving boss at work and the recollection of a man behind her rubbing his crotch up and down her leg.
And so the story escalates from the ordinary, the minor, to the more serious intrusions into her life distorting the way the world can be experienced, the food mess being an expression of that.
But she isn't the only one to experience the world this way. She suggests to the audience a game where she will read out a statement and, if it applies to anyone, they should stand. The four statements range from stand up if ever you were "minding your own business and a man you didn't know said cheer up, smile" to "you were minding your own business and a man touched you."
All but one woman in the audience stood up at some point. None of the men stood up. That's the way it goes. The world is different, more disturbingly worse for women as this passionate angry performance illustrates.
It's not always an easy show to watch. It seems rough, unpredictable and deliberately messy. Yet it will feel familiar to most women. Some of the audience occasionally laughed, but the jokes were more provocatively thoughtful than amusing.
It wasn't dedicated to men, but without their misbehaviour, the show wouldn't have been possible.
Reviewer: Keith Mckenna