The Skating Rink
Composer David Sawer, Librettist Rory Mallarky
Garsington Opera
Garsington Opera
–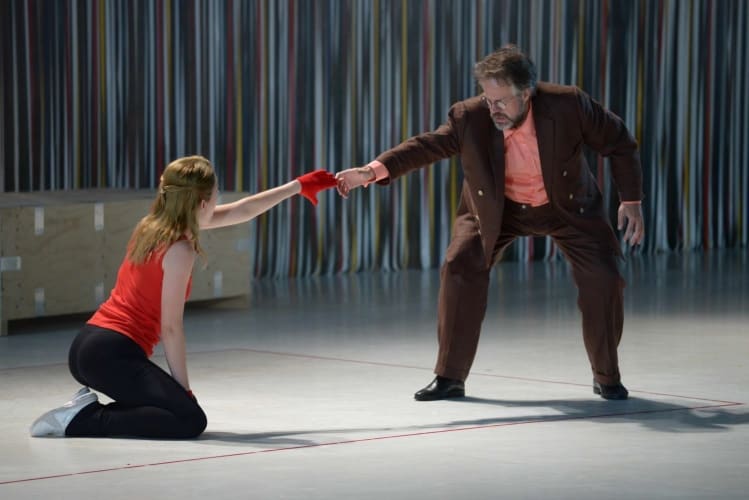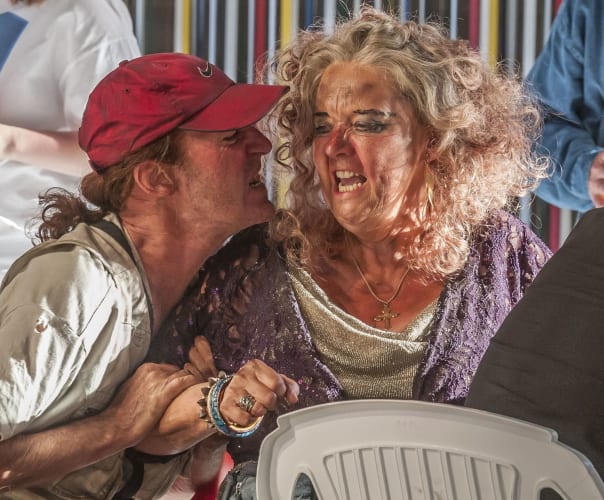 World premières in opera are a feat of logistics, time and importantly money. Garsington opera has ploughed all three into its final offering of the season, The Skating Rink, a collaboration between librettist Rory Mallarky and composer David Sawer.
With just a short summer season, Garsington is unusual in this adventure but they state their intention is to make sure in the years to come we have opera to be proud of, just as a risk was taken by theatres staging Mozart or Strauss.
Of course, go back a hundred or so years and the opera houses had much greater patronage and less electronic competition and putting on new opera was the norm. As if a new opera wasn't demanding enough, as the title suggests, The Skating Rink has obvious logistical challenges. Luckily for us, despite the sizeable obstacles, The Skating Rink has come to life, and it is a work that was worth the effort.
Based on the novel by Rory Bolaño, this is a tale of murder on ice. Structured in three parts, we see the narrative from three characters' viewpoints: Gaspar, Remo and Enric. The catalyst of the tale is the removal of the vagrants from Reno's campsite, a down and out opera singer, Carmen, and her friend, Candida. Homeless, they look for a new place to squat and discover Nuria's secret ice rink, built with diverted municipal funds by besotted Enric to allow her to train.
Narrators in opera are an unusual device and here the action is retold three times from the various male viewpoints. This proves very effective; the overlapping of the narrative comes into focus with repeated fragments of action—just enough to know where you are without becoming repetitive. Capitalising on Garsington's unusual theatre, the characters speak to you and use the auditorium as part of the playing space. Distinct characters are emphasised by Sawer's melodic writing; each has a slightly different musical style.
I didn't expect this whodunnit to be so funny. Occasionally profane, well scripted and excellently sung, director and designer Stewart Laing brings to life the humour in this absurd tragedy. There are some clunky moments—why four techies are used to move set around rather than interweaving this into the action is beyond me when there is a capable chorus onstage.
The music is angular initially, with Gaspar and Remo's vocal lines fairly unrelenting in act I, requiring them to sing full blast in competition with the orchestra. This does highlight the contrast with the other characters who have more lyrical moments, but their semi-atonal forte lines are less interesting that what follows. Act II feels more balanced and the interweaving of the disco and karaoke is a delight, with the chorus's dancing the icing on the cake.
The real surprise is the ice skating live onstage. The opera opens with the stage surrounded by packing crates, the front edged with a beach boardwalk, a big glass room centre-stage and a couple of pop-up tents. All relatively normal—until the glass room is wheeled aside, the campers evicted and gliding into the centre comes Nuria (skating body double Alice Poggio) in real ice skates who proceeds to elegantly figure skate. This is a touch of unexpected magic.
Conducted by Garry Walker, the score is executed with aplomb. Strong acting from all and good vocal performances in a show whose vocal writing isn't particularly generous to the singer. Lauren Zolezzi's soprano shimmers as the sprightly Nuria, Grant Doyle's rich baritone a pleasure as Enric and Sam Furness brings a ringing tenor as Gaspar. Susan Bickley, Louise Winter and Alan One are wonderful actors who revel in their characters' personality flaws.
Congratulations Garsington on this bold venture at the end of a very strong season. Next year marks the 30th anniversary for Garsington opera and after this exciting build-up the challenge is how to top it.
The opera will be broadcast on BBC Radio 3 in the autumn.
Reviewer: Louise Lewis