The Skating Rink
Composed by David Sawer, libretto by Rory Mullarky
Garsington Opera
Garsington Opera
From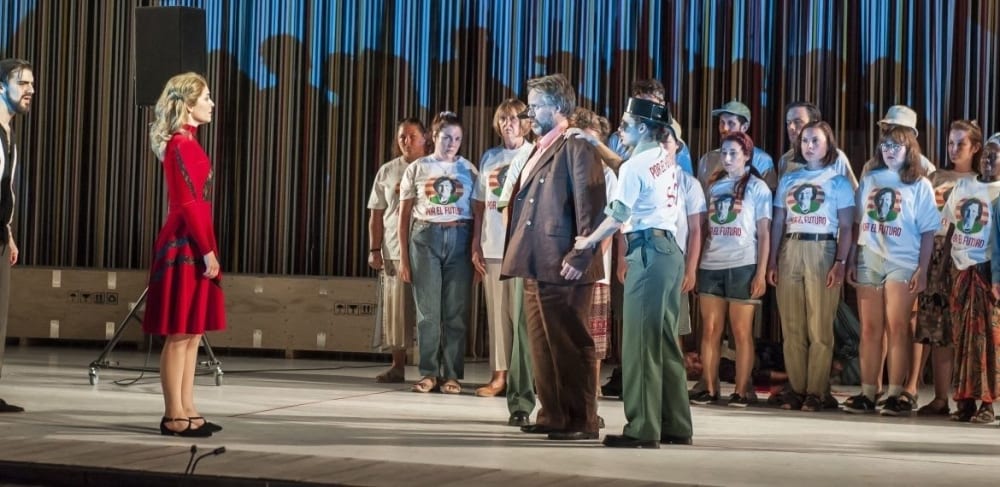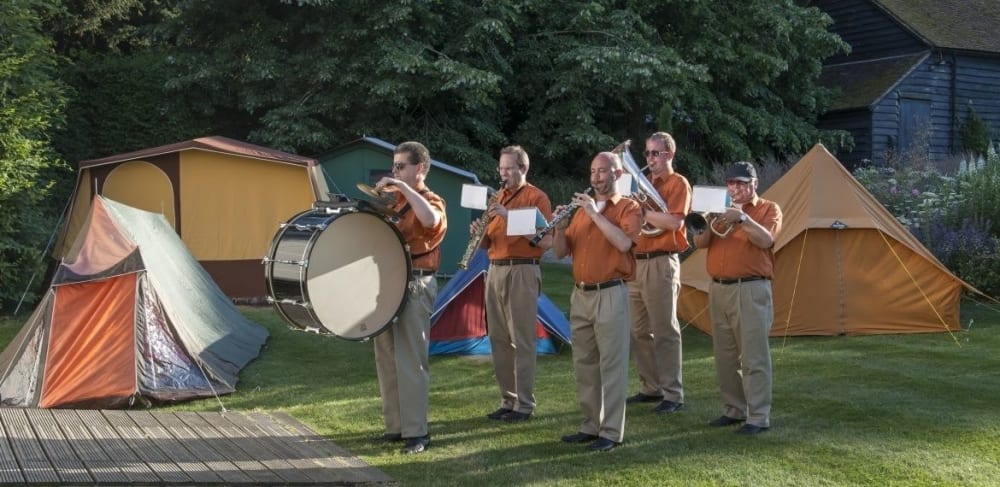 Garsington Opera is a summer opera festival, housed in Wormsley Park. Near Stokenchurch, High Wycombe, in Buckinghamshire, which stages well-known operas and new commissions. The theatre is a modern open pavilion in the grounds of a stately home. The Skating Rink, directed and designed by Stewart Laing and conducted by Gary Walker, premièred in 2018 and can now be seen online.
The story, based on a novel by Chilean author Roberto Bolano published in 1993, offers intrigue, love, lust and corruption plus a murder mystery and alo something new, in opera at least: ice-skating.
The non-linear story is set in a seaside town in Catalonia. The socialist mayor (Louise Winter) has ambitions to be in national government and wants to get rid of the vagrants, who are dirtying up the town and putting off tourists.
A local civil servant (Grant Doyle), head of social services, a middle-aged man, becomes obsessed with a young ice-skater (sung by Lauren Zolezzi and skated by Alice Poggio) who has ambitions to be in the Olympic Spanish team but has nowhere to train. He embezzles local funds and builds her an ice-rink in the basement of a deserted Spanish mansion.
The ice-skater is also loved by a much younger man (Ben Edquist), who is physically more attractive and physically more active. He also runs a camp beach site. His night watchman (Sam Furness), a would-be poet, falls in love with a junkie (Claire Wilde).
Other characters include a former opera singer (Susan Bickley), who has fallen on hard times and is now a bag lady. She is loved by a down-and-out (Alan Oke).
Somebody gets murdered along the way. The story is told from three different male perspectives plus a coda in which the murderer is revealed.
The performance is well sung and well-acted. The score is spikey and feels as if it was written for an art house movie version with a much stronger political agenda in mind.
Reviewer: Robert Tanitch