The Sleeping Beauty
Choreography by Marius Petipa, music by Pyotr Il'yich Tchaikovsky
The Royal Ballet
Royal Opera House
–

Listing details and ticket info...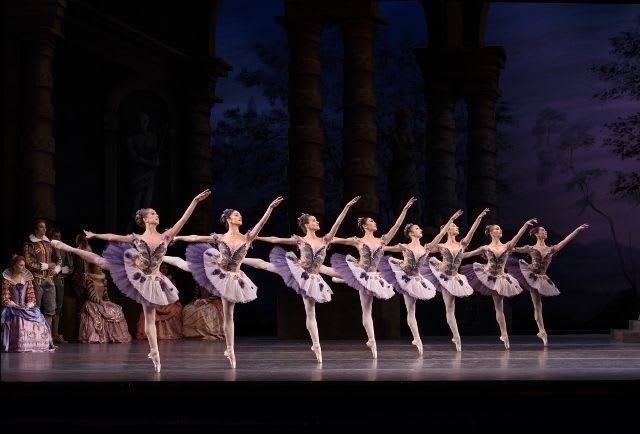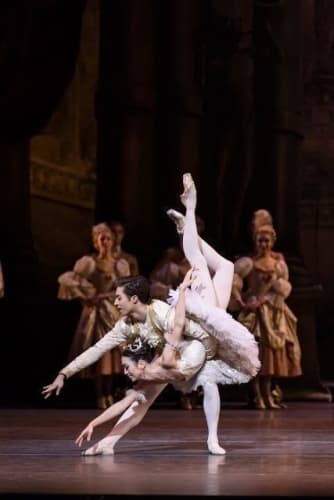 The Royal Ballet celebrates seventy years since the gala performance of The Sleeping Beauty reopened the Royal Opera House in 1946, with Margot Fonteyn dancing the title role of Princess Aurora, Robert Helpmann as Prince Florimund and Beryl Grey as the Lilac Fairy.
Since then, there has been an assortment of revivals and interpretations, yet, in 2006, Monica Mason, then Director of The Royal Ballet, and Christopher Newton returned to this historic production. Inspired by this, today's adaptation uses Oliver Messel's original post-World War II designs, supplemented by those of Peter Farmer. Marius Petipa's 1890 choreographic foundation is augmented by creations from Frederick Ashton, Anthony Dowell and Christopher Wheeldon.
Based on Charles Perrault's fairytale La Belle au bois dormant, the demanding choreography is underpinned by traditional ballet mime. This yields not only a heritage production which has become fully established in the Royal Ballet's repertoire, but the work also sets a technical standard up to which all classical companies have a duty to step.
Valery Ovsyanikov conducts Pyotr Il'yich Tchaikovsky's score with Principal Akane Takada dancing Princess Aurora partnered by First Soloist James Hay as Prince Florimund with soloist Christina Arestis as the Wicked Fairy, Carabosse.
The Prologue opens to "The Christening" of Princess Aurora. Most notable of the Fairy Variations are Beatriz Stix-Brunell's animated Fairy of the Enchanted Garden and Anna Rose O'Sullivan's Fairy of the Song Bird, which she performs with exact musical and aesthetic precision; a variation which should be renamed her own.
Helen Crawford's sharp and jerky Fairy of the Golden Vine is danced with slight over-dynamic. Lilac Fairy Tierney Heap looks stunning in lilac. Her expression, movement and flow of the upper body, accompanied by understated classical arms is most apt, not to mention her striking arabesque line which demonstrates the strength and pureness required.
The corps de ballet dance with hoops and garlands in Christopher Wheeldon's botanical act I "Garland Dance". One of Princess Aurora's Friends dances in opposition to the rest of the group, perhaps in cannon, but her face soon gives away that she is in fact a few phrases adrift.
Akane Takada's and James Hay's limbs match exactly, not just in partnership, but also in their respective solos. Takada's back leg extension in her buoyant grand jetés en manège are sublime, so too are Hay's length and stillness in his everlasting adagio arabesques.
Takada's performance in the "Vision Pas de Deux" is full of emotion and delicacy, portraying a soft and mysterious Princess Aurora. Act II closes to soloist Tierney Heap sailing across the stage on a moving angel, commanding the theatrical space in its entirety.
In the act III Wedding divertissements, Camille Bracher delivers a captivating feline performance as The White Cat. James Hay's ravishing tours en l'air are clean and precise and, with Takada, the couple bear a trio of airless fish dives to close the Grand Pas de Deux.
Scheduled alongside the company's run of The Nutcracker, this enchanted prologue and three-act ballet is told in no less than three hours; lengthy for ballet newcomers and technically challenging and stamina enduring for the company, yet a must-see for any audience member who wishes to overindulge in the English style.
The Sleeping Beauty runs at the Royal Opera House, London until 14 March 2017, with a live screening at cinemas across the world on 28 February 2017.
Reviewer: Naomi Cockshutt