The Sleeping Beauty
Composer: Pyotr Ilyich Tchaikovsky; choreography: Marius Petipa, Lev Ivanov and Peter Wright
Birmingham Royal Ballet
The Lyric, Theatre Royal Plymouth
–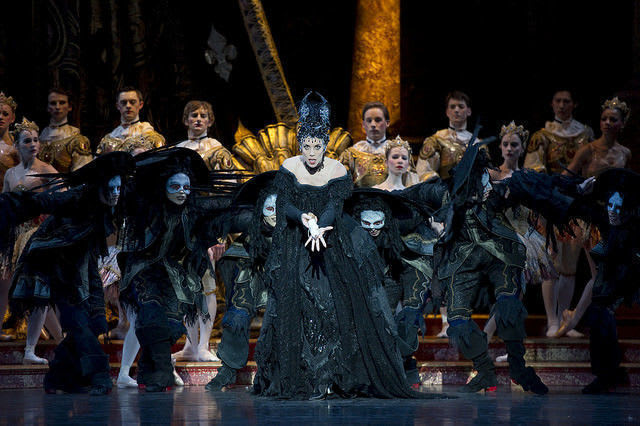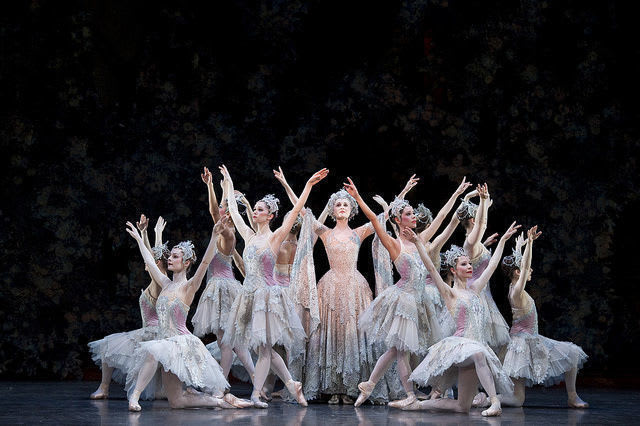 There is something deeply satisfying about the sumptuous, oh so traditional, Sleeping Beauty à la Marcus Petipa by way of Lev Ivanov and Peter Wright.
The story is no great shakes—scorned bad fairy curses royal baby; good fairy converts death to sleep, and love finds a way through 100 years of undergrowth and cobwebs to awaken the snoozing princess—yet gives plenty of opportunity for the rank and file of BRB's magnificent company to showcase.
Add Philip Prowse's opulent set—with warm muted colours, luxurious brocades and lavish hangings—and an articulated truck-ful of fabulous costuming, and the feelgood factor is off the scale.
Samara Downs as Carabosse is all fire and feathers with her masked, pirate-hatted black-clad baddies swirling about her with great menace contrasting nicely with Yijing Zhang's rather more sedate Lilac Fairy in a mainly non-dancing role. Ballet mime is used expansively as the duo fights over the princess's happy ever after.
Miki Mizuntani is an exquisite Princess Aurora, enchanting with superb pointe work despite a slip and a nasty fall, with her Rose Adagio precise and competent and, with the dashing Prince (a high-leaping César Morales), executes excellent fish dives in the final act.
Rory Mackay's acting skills are employed as courtly MC and to blame for the whole debacle while Dominic Antonucci and Daria Stanciulescu are regal as King and Queen leaving the ballet mainly to the courtiers and fairies.
Petipa's interpretation of Tchaikovsky's soaring score is all about the set pieces and here the Garland Dance is delightful and fresh; the fairy offerings captivating, with Arancha Baselga and Momoko Hirata stand out in a stand-out group; Yvette Knight sparkling as the high-spirited Countess and a breathtaking third act is jam-packed with tremendous performances with Maureya Lebowitz as the Enchanted Princess, and Feargus Campbell and Knight as Puss-in-Boots and the White Cat particularly charming.
Paul Murphy keeps an exuberant Royal Ballet Sinfonia in check (though at times almost too subdued) for a very satisfying nigh-on three hours of escapism.
Reviewer: Karen Bussell